Who Is Ashlee Simpson's Husband, Evan Ross?
Evan Ross has become a name many of us have most likely heard of a few times before.
With a very successful career in acting, Ross has become well-known in the film and television industries for his notable roles.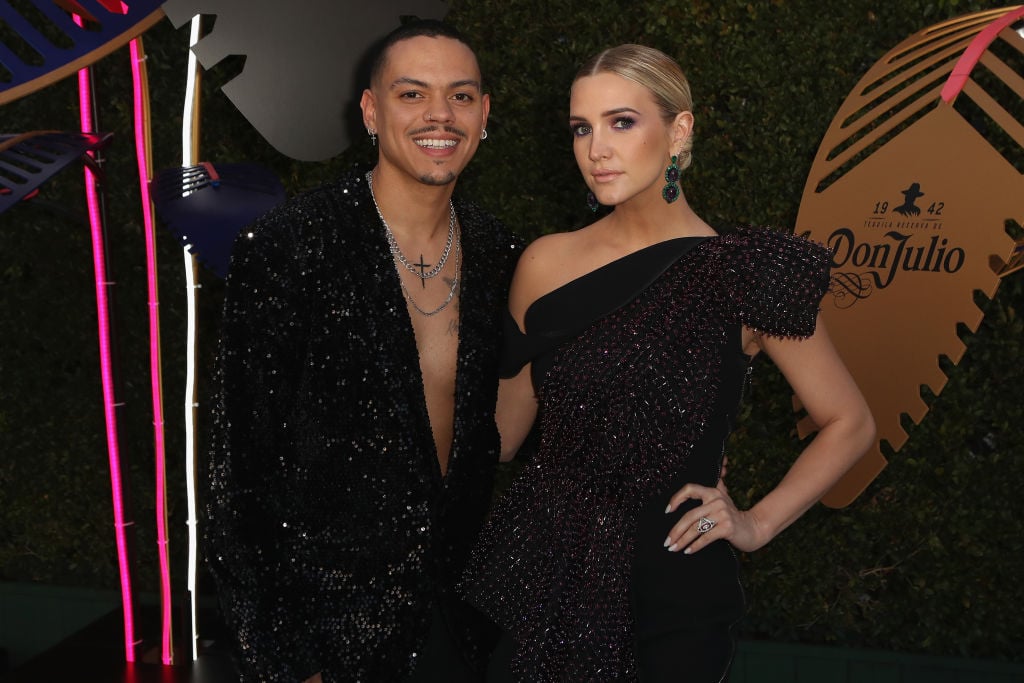 Along with being a well-known actor, Ross is also the husband to singer Ashlee Simpson and the son of music's very own Diana Ross.
He is the son of a musical legend
Evan Ross was born Evan Olav Næss in 1988 to businessman Arne Næss Jr. and legendary songstress Diana Ross.
Ross is the youngest of Diana Ross' five children, and is the maternal half-brother of Black-ish star Tracee Ellis Ross.
Even though Ross' legal last name is Næss, the actor decided to go by his mother's last name in order to further his acting career.
Ross has been acting since his teens
Evan Ross began acting while he was attending Greenwich High School.
At the age of 18, Ross landed his first major role starring alongside rapper T.I. in the 2006 film A.T.L.
Since then, Evan Ross has acted in a variety of films over the years. Some of his most notable roles have been playing Julie in the 2009 romantic drama According to Greta, portraying Dallas Austin in the television biopic CrazySexyCool: The TLC Story, Reggie in the 2007 film Pride and Messalla in The Hunger Games: Mockingjay – Part 1 and 2.
Not only has Ross acted in films, he has also joined the cast of a few television series.
In 2010, Evan Ross appeared in the third season of the CW's hit series 90210. Ross played Charlie Selby, Liam Court's half-brother and Annie's love interest.
In July 2015, the actor was cast as the crime scene paparazzo Diver Hawkes in the ABC crime drama Wicked City.
Currently, Evan Ross holds the role of Angel Rivera on the hit FOX drama, Star.
He is very much devoted to his music career
Though Evan Ross has spent a majority of his career acting in films and television shows, he has always had a deep passion for music.
The actor is still working on his debut album but has released a few singles over the years.
Ross has also had opportunities to showcase his vocals on the FOX series Star, since his character is an up and coming musical artist.
When he is not working on his own music, Ross is one half of the musical duo Ashlee + Evan, alongside his wife Ashlee Simpson.
He's been married to Ashlee Simpson since 2014
Evan Ross began dating singer Ashlee Simpson in 2013, two years after she filed for divorce from Fall Out Boy's Pete Wentz.
It turns out, Ross and Simpson were friends for ten years before they started seeing each other as something more.
After hanging out together with a few mutual friends, Evan Ross and Ashlee Simpson started falling hard for each other and the actor couldn't picture his life without her in it.
In January 2014, Ross and Simpson got engaged and tied the knot seven months later with Diana Ross officiating the ceremony.
One year later, Evan Ross and Ashlee Simpson welcomed their daughter, Jagger Rose.
The same month their daughter was born, both celebrities filed documents to legally change their surname to Ross-Næss in order to honor Diana Ross and Evan's later father Arne Næss Jr.