Who Is Bella Hadid's Boyfriend Marc Kalman and What Is Their Age Difference?
Supermodel Bella Hadid went public with her relationship with Marc Kalman last summer, surprising fans as she dated someone who is in his thirties.
Bella Hadid never fails to dazzle fans on runways, on magazine covers, and out and about in New York City. Hadid has experienced a whirlwind modeling career so far, rising quickly in the fashion world as a young adult. The supermodel initially followed in her sister Gigi Hadid's footsteps, despite going to school to study photography. 
Bella spends a lot of time in the headlines with fans constantly guessing at her former and current romances. Although the 25-year-old has had very few confirmed relationships, she took to Instagram to share her current boyfriend with the world. 
Bella Hadid hid her relationship with Marc Kalman for a year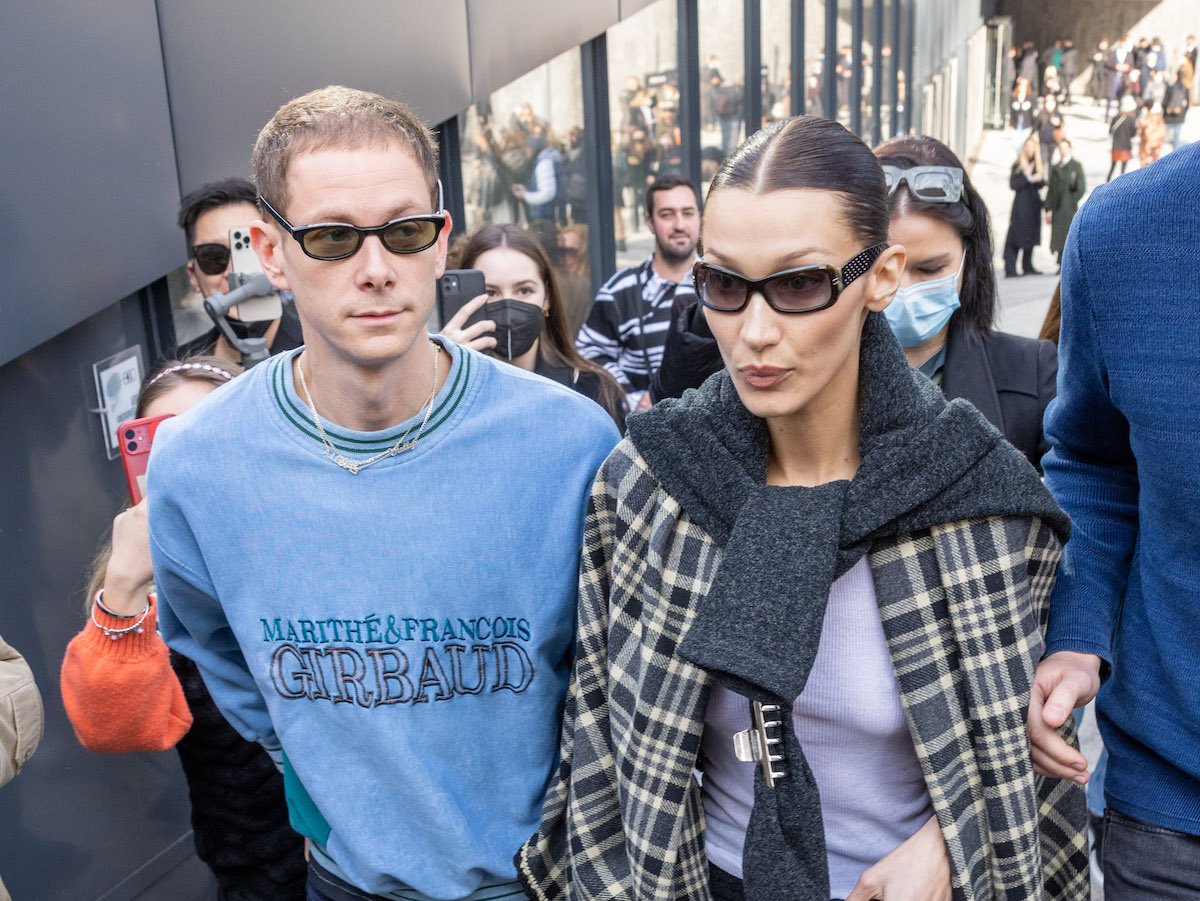 In the summer of 2021, Bella posted a mysterious Instagram picture that reignited fans' interest in her love life. The photo featured Hadid getting cozy with a tall, handsome guy. She was working in France at the time, according to Us, and the post's caption read: "Time of my life. Healthy, Working, and Loved." 
Turns out Bella's latest love interest is Marc Kalman. They'd dated for a full year prior to this mysterious photo. The couple hid their relationship well. If the duo went anywhere together, Kalman would drop off Bella. Then, the 33-year-old would park the car and appear to arrive at the same place by himself. 
An anonymous source told E-News the couple met while working in New York City. Despite the eight-year age difference, they say Bella is "completely smitten" with Kalman — truly happy with her new beau. The source also mentioned that Bella's family thinks highly of Kalman, and they are happy for the young model.
Bella's boyfriend Marc Kalman works in art and design
According to Seventeen, Kalman likes to keep a super low profile. He doesn't have an Instagram account, and he obviously wants to keep his life to himself. However, his professional career is a different story. 
Kalman is becoming a well-known name in the music industry due to his work in design and branding. Cosmopolitan reports that Kalman has close connections to the Kardashian clan, having worked with Travis Scott on more than one occasion.
The 33-year-old has an impressive portfolio of album cover designs and branding for a variety of fashion companies such as KNG Records and Smoke x Mirrors. He's also served as a fashion assistant for The New York Times style section.
Bella Hadid's dating history
Being a supermodel means appearing in the headlines, and Bella is no exception to that rule. Anytime she is seen with a potential love interest, rumors fly. While the 2016 Model of the Year has had a few confirmed relationships, there has been a lot of speculation about other hook-ups with celebrities throughout the years.
Bella's most well-known relationship was with The Weeknd. The couple dated on and off for nearly four years, and Bella was the subject of several of the Grammy Award-winning musician's songs. Eventually, the pair cited "distance" as the problem contributing to their latest breakup. They both have busy careers, so it's likely hard to make time for a relationship. The Weeknd is also six years older than Hadid, so this may be a factor, too.
From August 2014 to February 2015, Bella dated Matthew Morton, the son of the Hard Rock Cafe's co-founder. She also dated Australian model Jordan Barrett for a couple of months in 2017. Other than those confirmed relationships, most of her dating timeline includes rumored flings. 
The most speculated of those rumored romances include renowned musician Drake and NFL star Odell Beckham Jr. Us reports that Drake threw Hadid an extravagant 21st birthday party. Rumors have swirled that several of his songs are about the supermodel. Both Drake and Beckham Jr. are older than Hadid — Drake by 10 years and Beckham Jr by four.