Who is 'Below Deck' Chef Adrian Martin? He's Already a Fan and Crew Favorite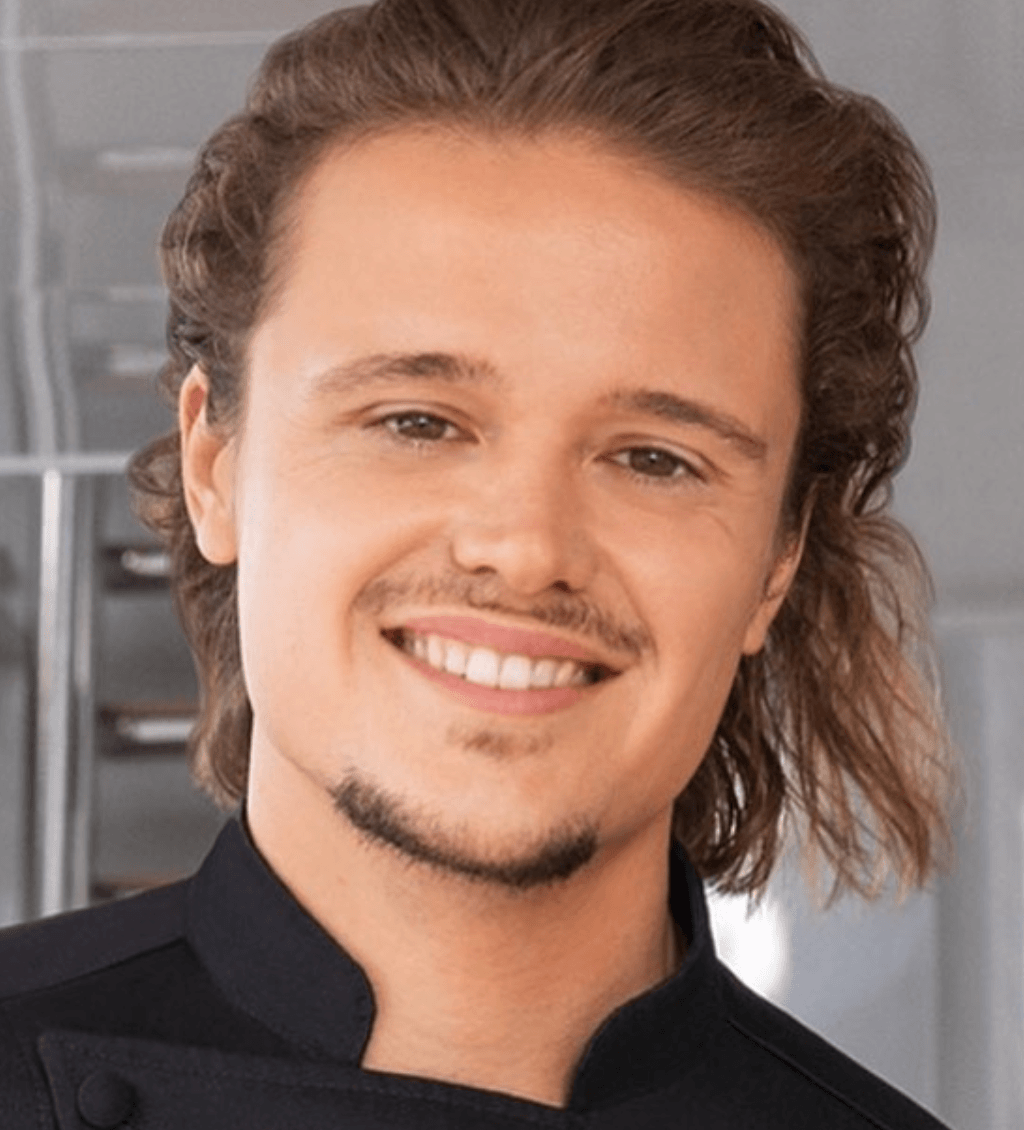 Part of Below Deck is featuring a smoking hot, wisecracking chef. So when new chef Adrian Martin boarded the M/Y Seanna, for season TK, fans (and the crew) were curious. At first glance, chief stewardess Kate Chastain seemed wary. She eluded to his slight and young appearance, saying she hoped he could deliver.
And oh deliver he did. The moment guests sampled his food, they were delighted, even overwhelmed with joy. His chill and easy going demeanor quickly won over the sometimes spicy Chastain, as well as Captain Lee Rosbach. Although the season is only beginning, guests, crew and fans alike can't help but fall in love with Martin.
He grew up in an exotic location
According to his bio, the 29- year old Martin was raised in Sint Maarten. The island is in the Caribbean and is part of the Kingdom of the Netherlands. The area is actually part of the southern portion of Saint Maarten and the capital is Philipsburg.
In 2017, two hurricanes brutalized the island to the point of devastation. First Hurricane Irma leveled homes, followed by Hurricane Jose. Approximately 70% of the homes were destroyed, leaving most of the populations to seek refuge in shelters.
But he spent time in the U.S.
In a 2012 interview with The Daily Herald, Martin revealed he has U.S. roots. "I was born in Houston, Texas. My dad is from Louisiana and my mom is French, but I was raised on St. Maarten mostly, and I feel more like a St. Martiner than an American."
Martin's family moved from Houston to Fort Lauderdale, Florida at one point, but then settled in Saint Maarten when he was five years old.
Food was a passion from a young age
He grew up around food, helping at his father's restaurant from a young age, according to Bravo. "My dad opened up Texas Pit BBQ on Airport Road at the time, but Hurricane Luis destroyed the building and our boat. My dad then opened up Texas Pit BBQ in Cole Bay," he told The Daily Herald.
Martin went onto attend Ferandi, which is the Superior School of French Cooking in Paris. While in working as an apprentice he met Chef Pascale Jolaine who, "Really instilled in me a passion for cooking. I made lunches for France's greatest chefs and met the chef of Four Seasons George V where I interned for another two years while I studied at Mederick Culinary School. I graduated with honours," The Daily Herald reports.
Martin has an extensive resume
He then worked at a restaurant in Amsterdam and started cheffing on private yachts. His travels took him to Spain, the British Virgin Islands, Greece and, Antigua, The Daily Herald reports. He also competed in cooking challenges, which he won and "rocked it."
Martin hopes to open a restaurant in the near future and leave yachting behind. "I would love to have a little restaurant when I'm 35 or so; a tiny little restaurant with about 20 seats – no more; a place with very good vibrations and no menu, a very personal place where I can talk to the guests," he told The Daily Herald. "I envision a big garden and lots of fresh produce and I'd even like to design my own plates." If Rosbach or Chastain have any say, he'll have to postpone those plans a little longer.
He quickly became Below Decks' favorite chef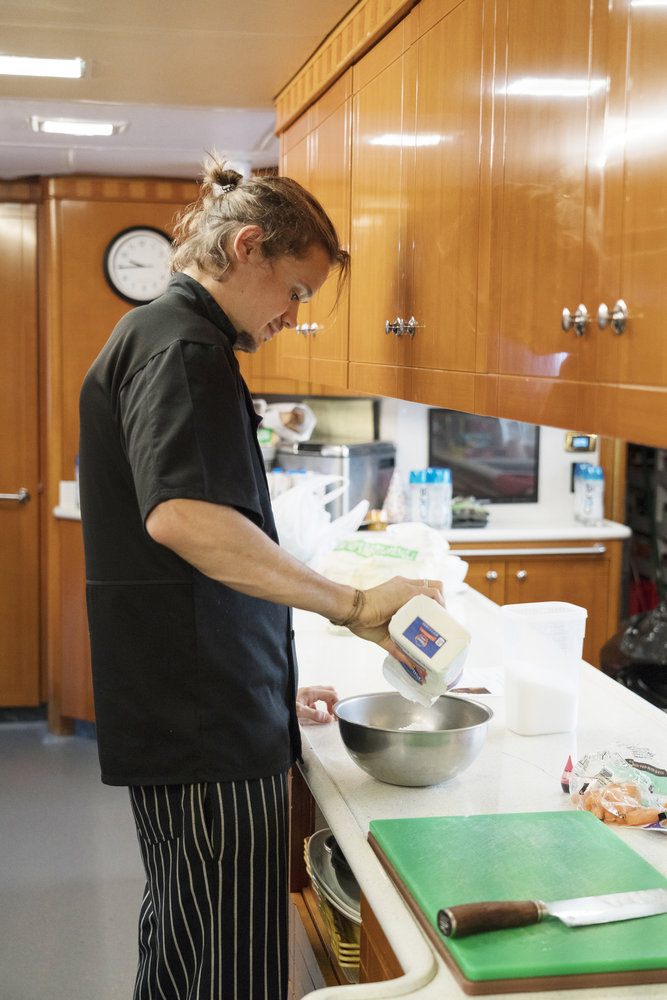 No one can deny that the crew is in love with Martin. While appearing on Watch What Happens Live, host Andy Cohen forced Rosbach's hand asking him who he would choose between Martin or fan favorite chef, Ben Robinson. Rosbach clearly struggled but said he'd go with Martin. Captain Sandy Yawn is also a fan, tweeting, "Nom Nom Nomaste! @RealChefAdrian is rocking these meals! #BelowDeck."
Also, Chef Matt Burns from season five is team Adrian too. "You're amazing! Keep killing it," he tweeted. You can also find Martin doing yoga and meditating between courses.
He took a big chance with this
Martin aims to please, but he's no shrinking violet when it comes to taking chances with his food. When charter guests from the past returned for another voyage, Martin was ready to impress. The guests' previous experience was less than stellar so the entire crew was on high alert to make this excursion was the best ever.
He "wow'd" guests with lunch and appetizers, but when it came time for dinner, guests seemed to freak out. Martin decided to serve veal and the guests seemed disturbed about "eating baby animals." However, Martin was confident his dish would blow them away and luckily the guests were game to try it. After one bite, he won them over again and the guests cleaned their plates.
Who are Martin's dream guests?
Back in 2012, The Daily Herald asked Martin if he could invite three people to dinner, dead or alive, who would it be and what would you prepare?
His response was, "I would wake up Bob Marley and make him a herb incrusted space soufflé so he would fly back up to Zion peacefully; then I would wake Genghis Khan, the Mongol warlord, and make him a juicy horse tartare to ease his lust for blood; and finally, the stunning Egyptian pharaoh Cleopatra; I would make her a hydromel infused foie gras to see if it is as good as what her expert chefs made."
Makes you wonder how he'd respond today!
Check out The Cheat Sheet on Facebook!