Who Is Billie Eilish's Rumored New Boyfriend, Matthew Tyler Vorce?
It looks like Billie Eilish may have a new man in her life. In recent photos published online, the Grammy-winner can be seen hanging out with Matthew Tyler Vorce in Santa Barbara.
Seeing as the pair looked pretty comfortable together while out on the town, fans immediately speculated that the two are an item. So, who exactly is Vorce, and are the dating rumors surrounding him and Eilish true? Here's everything we know so far.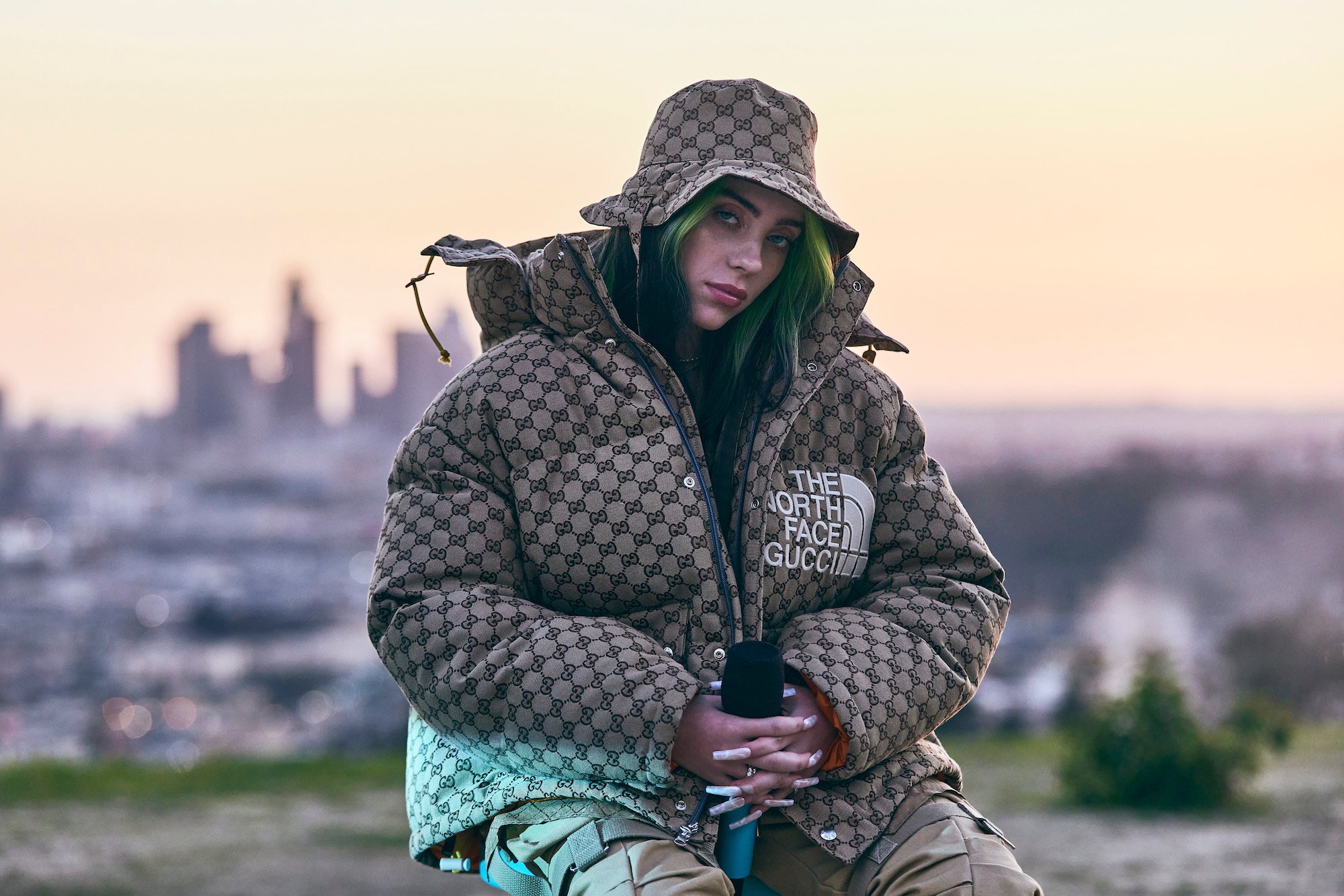 Matthew Tyler Vorce is an actor and podcast host
Like Eilish, Vorce is also in the entertainment business. According to multiple sources, he is an actor who's done many projects over the years.
Based off his IMDb page, Vorce's acting career goes way back. His first project was the 2012 film Little Monsters. Since then, he's appeared in several movies and short films, including Mother, May I Sleep with Danger? and The Curse of Frank Sinatra, which is currently in pre-production.
In addition to acting, Vorce also co-hosts an investigative/horror podcast called Searching For Putty Man, which is about a fabled monster who is behind some mysterious disappearances in L.A.'s Griffith Park. Unfortunately, the podcast is no longer available on iTunes, Spotify, or Audible.
Matthew Tyler Vorce may have made a small cameo in Billie Eilish's documentary
In February 2021, Eilish's documentary, Billie Eilish: The World's a Little Blurry, was released on Apple TV+. Near the end of the film, the singer receives a call after winning big at the 2020 Grammys and tells the camera it's her "first love."
RELATED: Billie Eilish Broke an Instagram Record with her New Blond Hair
Though she didn't say any names, fans are convinced that the person on the other end of the phone was Vorce, but so far, there's no proof that it actually was him.
But despite it being unclear if Eilish was talking to Vorce that day, it's been confirmed that he was the one hanging out with her in California this past weekend.
In photos obtained by Page Six, the pair can be seen grabbing coffee and walking the "bad guy" singer's pit bull, Shark, while in Santa Barbara.
At one point during their outing, Eilish rested her head on Vorce's shoulder as he put his arm around her, leading fans to believe that something may be going on between the two.
Are Billie Eilish and Matthew Tyler Vorce dating?
Though it seems like Eilish and Vorce are an item, their relationship status remains unclear.
Not only did the singer's rep decline to comment on dating rumors between them, but Vorce recently went private on Instagram, which sends the message that he isn't trying to make his relationship with Eilish public.
While Eilish has yet to address ongoing speculation surrounding her personal life, it's likely she won't anytime soon.
In 2020, she explained to Capital Fm's Roman Kemp why she's big on keeping her love life private.
RELATED: The Real Reason Why Billie Eilish Broke up With Her Boyfriend Q
"I definitely want to keep [relationships] private," she said. "I've had relationships and kept them private, and even the ones that I've had; with the tiny amount that I've let the world see, I regret. I think about the people that have made their relationships public, and then they break up, and it's like 'What if it goes bad?'"
So even if Eilish and Vorce are dating, we probably shouldn't hold our breath on them publicly confirming their relationship.