Who Is Bindi Irwin's Fiance? Everything To Know About Chandler Powell
For many of us, it seems like we have watched Bindi Irwin grow up before our eyes. The 21-year-old Australia native is the daughter of the late TV star and animal enthusiast, Steve Irwin. Since a young age, Bindi has been in front of the television.
Her father's show, The Crocodile Hunter premiered in 1996 and just two years later Bindi was born. Bindi and her brother made numerous appearances on the show and instantly became animal lovers themselves. 
Now, the youngest Irwin is grown up and creating a life of her own. In some ways, she is following in the footsteps of her father. Believe it or not, the girl we grew up watching is set to be married. But how did Irwin and her fiance, Chandler Powell meet, and have the two set a date?
How did Bindi Irwin and Chandler Powell meet?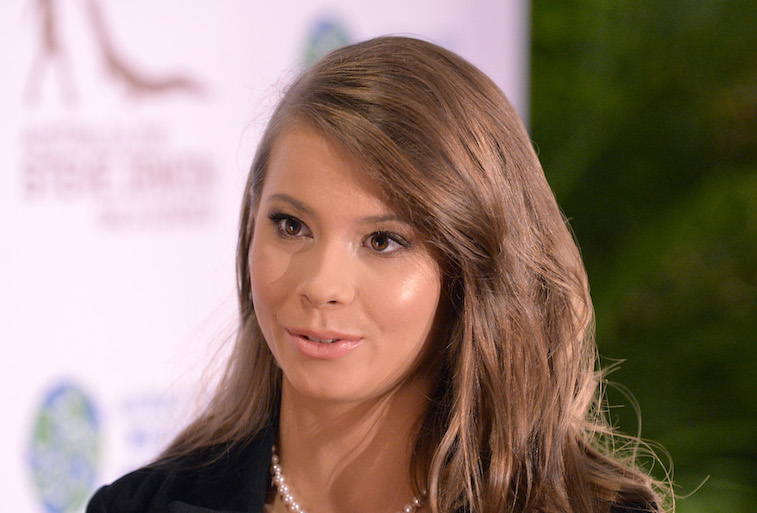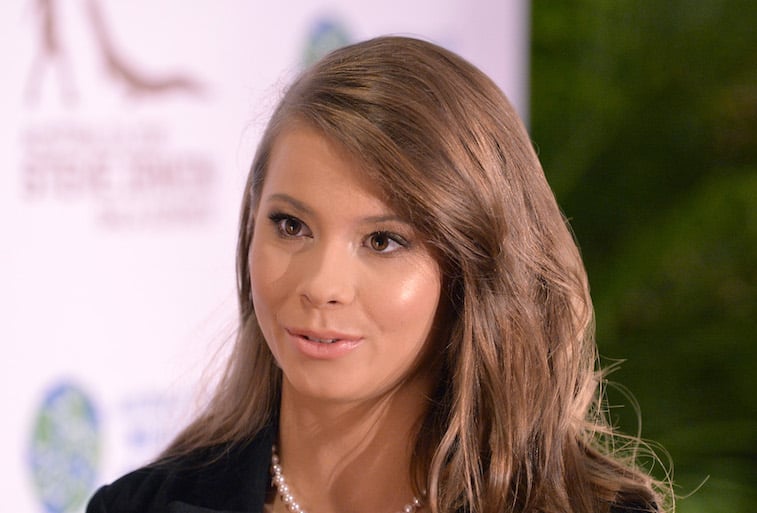 It appears that Bindi Irwin took a page out of her father's book when it came to finding her partner in life. When Steve Irwin and his wife Terri met, he was living in Australia, and she was visiting from the states. A couple of decades later, his daughter Bindi met her future husband in a very similar way.
When the couple met, Irwin was just 16 and working at the Australia Zoo. Powell was 18, a professional wakeboarder from Florida, visiting Australia for a competition. The two quickly hit it off and started a long-distance relationship.
By 2018, the distance was too much. Powell gave up his career and moved to Australia to be with his girlfriend. He now works with the Irwin family, protecting Australia's critters and wildlife.
Though Powell will never get to meet Irwin's father, he grew up watching The Crocodile Hunter. From the sounds of it, Steve Irwin would likely approve of the pairing.
Irwin says her family loves Powell, telling Entertainment Tonight: "I'm so glad that my family loves him too. They may even love him more than I do."
Bindi Irwin's engagement
The couple announced their engagement on Twitter on July 24, 2019. And of course, they were surrounded by animals when she said, "yes." But it wasn't just animals that witnessed the big day, Irwin's brother was there too.
During an appearance on Good Morning America, Irwin discussed her recent engagement. She told the hosts that Powell popped the question while the two were at the zoo, the place where they had met. Naturally, she said, "yes." But it wasn't just the ring that took Irwin by surprise.
As it turned out, Powell had arranged for Irwin's older brother Robert to be hiding in the bushes, photographing the whole thing.
Irwin recalled how overwhelmed she was when it was all happening, "So I'm there crying, hugging Chandler and all of a sudden Robert bursts through the bushes and I'm like a fainting goat, I just die. So it was the most beautiful and most terrifying moment of my life."
How will her father play a role in her wedding?
It's fun to speculate about what kind of wedding someone will have. Will they choose the traditional ceremony at the church? Or will they go barefoot on the sands of Australia?
For Irwin and her fiance, it sounds like if anything, the wedding will fall more on the outdoor wedding side, heavy on the wildlife. 
Though the couple has yet to set a date for their wedding, they have shared a few details about how they would like the event to go down (plus Irwin shared a preview of her dress on Instagram). The couple says, in her father's absence, Bindi's brother will walk the bride down the aisle.
While Steve Irwin won't be there, it sounds like an event the crocodile hunter would have loved to attend. Irwin says being that the couple met and were engaged at the zoo, it only makes sense that's where the wedding will take place. Among the honored guests, there will be several animals in attendance. Of note, Irwin says she hopes to carry a koala down the aisle.
The plans may not be traditional, a fact that the soon-to-be bride acknowledges herself, "We may be setting some new trends for weddings from here on out," she tells GMA. But somehow, it looks as if the couple has found the perfect way to make the crocodile hunter a part of the event.
Though we don't know exactly when the wedding will happen, there's one thing for sure. If it truly is the event the couple says it will be, we can only hope the wedding will be televised (on Animal Planet, of course).