Who is BLACKPINK? Meet the K-pop Girl Group Taking the Music Industry by Storm
Some know them as the artists featured on Dua Lipa's song, "Kiss and Make Up." Others know them as the K-pop group who recently performed at Coachella. BLACKPINK made a name for themselves as one of the most popular groups in the K-pop industry. Here's what you might not know about BLACKPINK and its members, Jisoo, Jennie, Rosé, and Lisa.
BLACKPINK is a K-pop girl group
Originally debuted in 2016, BLACKPINK is a girl band known for their catchy songs, stunning music videos, and groundbreaking live performances. They're also the first girl group formerly managed under YG Entertainment in seven years, forming after 2NE1. According to K Profiles, on Oct. 23, 2018, BLACKPINK officially signed with the United States music label, Interscope Records.
While BTS has the ARMY, fans of this BLACKPINK over refer to themselves as "BLINK." Some of their most popular songs include "Ddu-du Ddu-du," "Kill This Love," and "As If It's Your Last." In fact, the music videos for these songs often break YouTube records, earning hundreds of millions of views.
There are four members — Jisoo, Jennie, Rosé, and Lisa
BLACKPINK is comprised of four members. According to the K Profiles, the main vocalist and lead dancer of this K-pop group is Rosé. The lead vocalist and "visual" for the group is Jisoo. Jennie is the main rapper for BLACKPINK and Lisa is the main dancer and lead rapper. Each of the members have a dancing role, making BLACKPINK the talented girl group adored by fans worldwide.
Something that separates this K-pop group from others in the industry is that there's no "leader." While some groups assign a specific role to one member, BLACKPINK explained in an interview that they usually turn to the oldest for guidance. Because they trained together for so long, they felt they shouldn't have a leader of the group.
"We spent many years together during training and are like friends so we decided that it'll be better for us to go without a leader," Jisoo said during an interview, according to All K-Pop.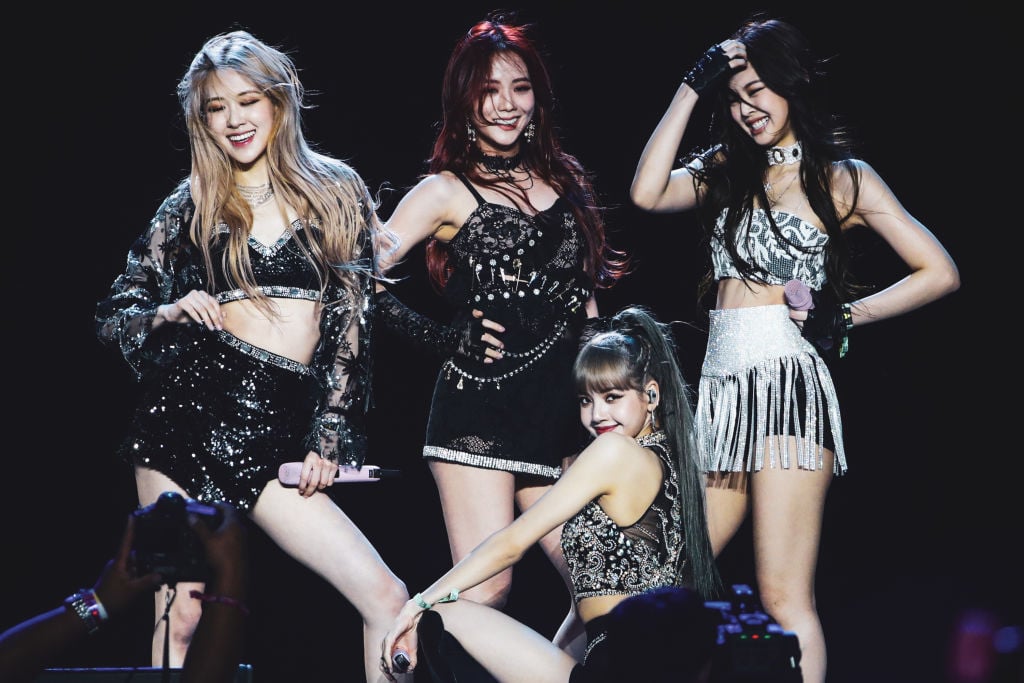 They've broken a few records in the music industry, including playing at Coachella
Recently, this girl group has been tackling American music festivals and even award shows. In 2019, BLACKPINK became the first K-pop artists to perform at Coachella. They later earned MTV Video Music Award nominations and even won the People's Choice Award for Favorite Music Video for their song, "Kill This Love." The music video currently has over 640 million plays on YouTube. Additionally, BLACKPINK earned the People's Choice Award for Favorite Group and the Teen Choice Award for Choice Single: Group.
"We never thought our music would reach out to so many people around the world. We're very thankful for this great opportunity and we find it important because we can reach out and perform for more fans [and] a bigger audience internationally," Jennie said during an interview with The Hollywood Reporter.
To learn more about BLACKPINK, visit their website. The group's music, including their song "Kill This Love," is available on Spotify, Apple Music, and most major streaming platforms.