Who is 'Bling Empire' Star Gabriel Chiu?
Netflix's new reality TV show Bling Empire has fans raving about how entertaining and devious it is.
Since the announcement of Keeping up With the Kardashians coming to an end, many fans were freaking out about where to get their next 'reality' fix, and Netflix knocked it out of the park with an exciting cast of Asians and Asian-Americans who know how to keep viewers glued to the screen.
More specifically, Gabriel Chiu! Who doesn't want to know more about Queen Christine's wealthy husband? So, let's get to it!
What you can expect from 'Bling Empire'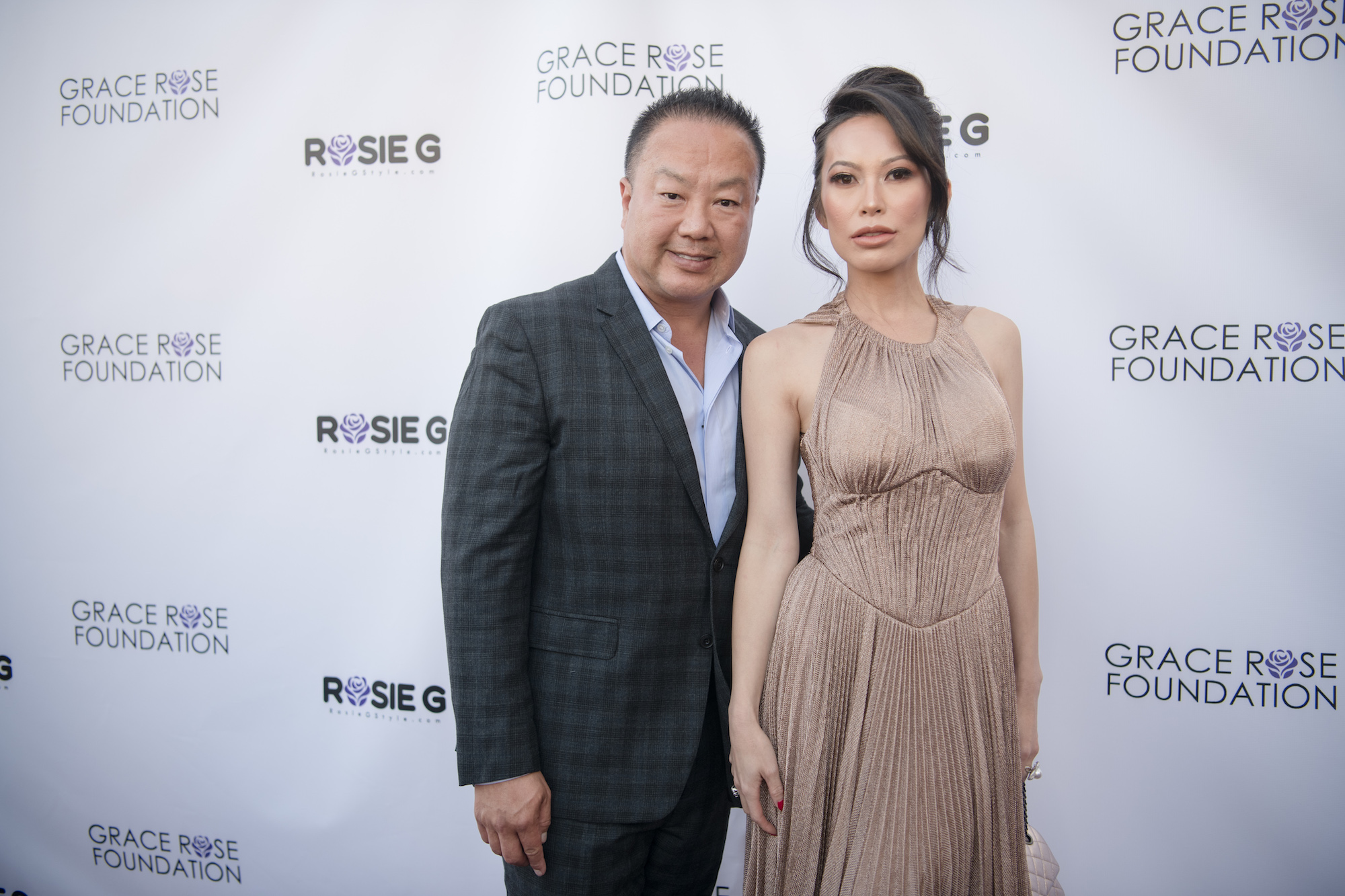 RELATED: 'Bling Empire': Anna Shay Is Confused by Her Netflix Checks
To say the cast of Bling Empire has the world at their disposal is an understatement. There isn't a designer item, lavish party, or expensive dinner that hasn't been enjoyed by everyone on Netflix's new series. They're the best dressed new sensation to bring entertainment and drama from Los Angeles to TVs worldwide.
More importantly, we get some raw insight into the cast and their struggles. From Kevin Kreider opening up about being bullied in school to Christine and Gabriel Chiu's struggles with infertility, finding out that her life was at stake in the first pregnancy and will be if there are more. The authentic look into their lives really brings their 'reality' to TV.
Gabriel tells his wife through tears, "You could've lost your life. You being pregnant again is not an option." and fans everywhere are heartbroken for the couple.
Meet the Queen of L.A.'s husband, Gabriel Chiu
We know Gabriel Chiu as the doctor in the Bling Empire cast, married to the fabulous Christine Chiu. He's an immense success as an L.A. plastic surgeon, getting odd requests like the "Anime eyes" in Snapchat's filter (not possible!) and supporting Christine's over-the-top and lavish lifestyle. Even more fascinating is if things were just a bit different today, he might be next in line to be an Emperor!
Christine doesn't want her husband's family to see them on the show, though. Although we have enjoyed their billion-dollar drama, she's a little worried about how they were portrayed and hopes to change it up in the coming seasons.
"I am very nervous. I don't know if they've watched it," Christine told US Weekly. "I'm hoping they don't have Netflix, but who doesn't have Netflix, right?"She's worried about them seeing only one side of her highlighted. Why would the Queen of L.A. care about what her inlaws think? The answer is simple: they're "a direct descendant of the Song Dynasty, an imperial dynasty of China that lasted from 960 to 1279."
In fact, Christine says of Gabriel in the first episode, "My husband, Dr. Chiu, he is 24th generation, direct descent of the Song Dynasty. If dynasties were still in existence in China, my husband's father would be an emperor, and he would be next in line, and Baby G would be a little prince."
Where to find and follow Chiu and his family
Whether your team Anna or team Christine, there isn't an episode in the series you don't want to get more looks into the Chiu family and their adorable little baby. Gabriel Chiu is only verified on Instagram, which is where you'll find @drchiubhps and his collection of cute family photos, along with plastic surgery promotions. You can find more glamorous photos and sneak peeks into their family life on Christine's Insta page, where there's no shortage of fabulous shots of the couple and their kid.
If there's anything we know for sure – it's that this isn't the last of Gabriel and the Chiu family. With their hit series Bling Empire being a smash, there's a lot more to see and learn about the socialite family. And we can't wait!