Who Is 'Bling Empire' Star Jaime Xie?
A new series that came out recently is Bling Empire. It got released on Netflix, and it stars a group of wealthy socialites. People have mixed feelings about reality television, but some of the longest-running shows are part of the reality genre. They offer a variety of ideas that easily attract viewers.
Bling Empire provides these ideas as it focuses on the lives of its stars. One of the cast members is a young fashionista by the name of Jaime Xie. Viewers have learned several facts about her while watching the show.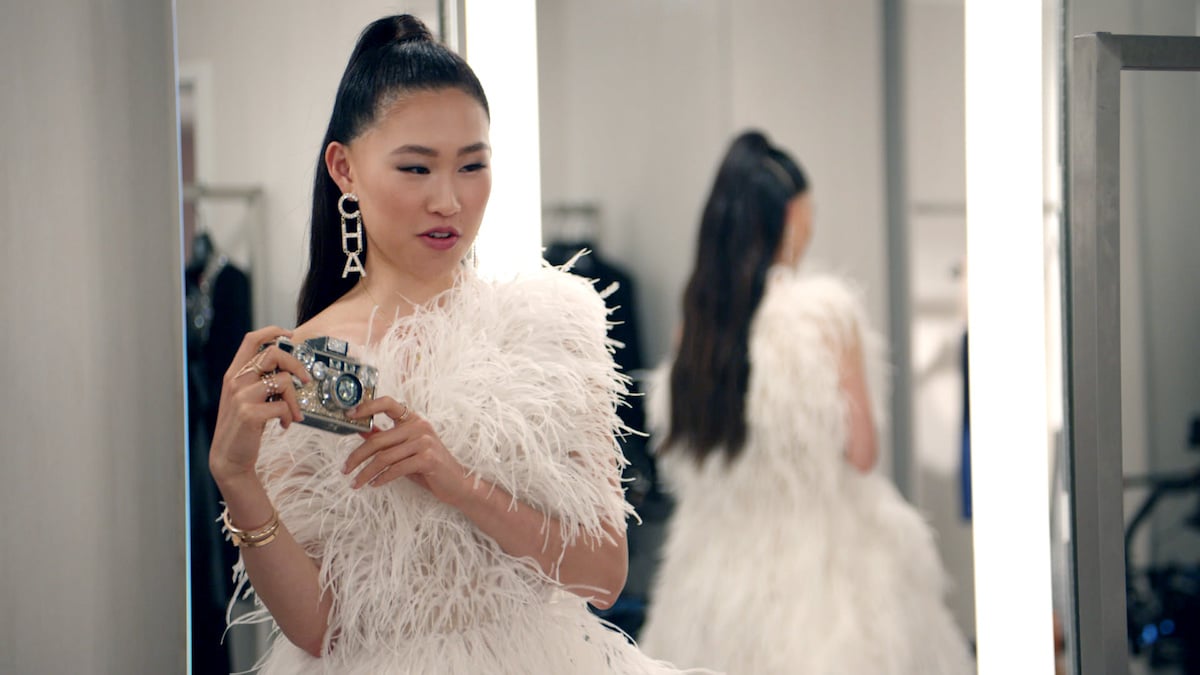 What is 'Bling Empire' about?
2020 saw the release of new Netflix originals. For example, one of the most popular titles that arrived in December of last year was Bridgerton. Netflix already has several shows that are set to release in 2021.
In January, a new series named Bling Empire premiered on the streaming site. Bling Empire came out on January 15, and it is a reality TV series. The premise is about a group of wealthy Asians and Asian-Americans who live in LA, California.
RELATED: 5 Netflix Reality Shows to Watch in September
Viewers can watch the cast as they explore the city and throw lavish parties. The show contains drama, which may be entertaining for those who enjoy such a spectacle. 
Some of the cast members include Kevin Kreider, Christine Chiu, and Anna Shay. There are some Netflix shows that release episodes weekly. Luckily for viewers, all eight episodes dropped at once. With such a short season, it will be easy for people to binge-watch. 
'Bling Empire' star Jaime Xie loves fashion
One of the stars on the new series Bling Empire is Xie. For those interested in learning more about the socialite, she was born on November 9, 1997, in California.
According to Stars Offline, she is currently 23 years old and lives in LA along with her co-stars. Another bit of information is that she is a Scorpio. 
Her dad founded the cybersecurity company Fortinet, which is a multinational corporation based in California. Xie's father is Chinese, and her mother is Taiwanese. The star has two brothers, who are into sports and films. Xie has a love for fashion and likely inherited her passion from her maternal grandfather, who was a suit designer.
Xie is slowly becoming more popular on social media. Fans can find her posting fashionable pictures on Instagram, where she has over 360,000 followers. The fashion influencer also is on YouTube, where she posts vlogs and luxury unboxing videos. Currently, she has over 60,000 subscribers on her channel.
The series offers more insight on Jaime Xie
The reality series Keeping Up with the Kardashians allowed people to see the personal and professional lives of the Kardashian-Jenner family. While its final season will air this year, fans got to learn a lot about the stars. Bling Empire offers the audience the same opportunity to get to know its cast.
Here is what viewers have gathered about Xie from watching the show. As mentioned before, she prefers to be stylish. According to The Oprah Magazine, the socialite is becoming a big name in fashion. Before that, she planned to become a professional horse rider and had owned five horses.
"Some people think fashion week is too hectic, but I find it exhilarating," Xie stated in an interview.
As mentioned before, Xie's father works with cybersecurity technology. He is a billionaire, which is likely where the fashion influencer gets most of her fortune. However, Xie does make her own money, with a portion of it coming from her role on Bling Empire. It is possible that she will have future fashion endeavors to add to her income.