Who is 'Bling Empire' Star Kim Lee?
Bling Empire hopes to bring the reality TV format that has helped make E! and Bravo into giants to the streaming world. The series, which showcases the lives of several well-to-do friends in Southern Californian, adds an Asian twist to a tried and true formula. While the show features several memorable characters, few shine brighter than Kim Lee.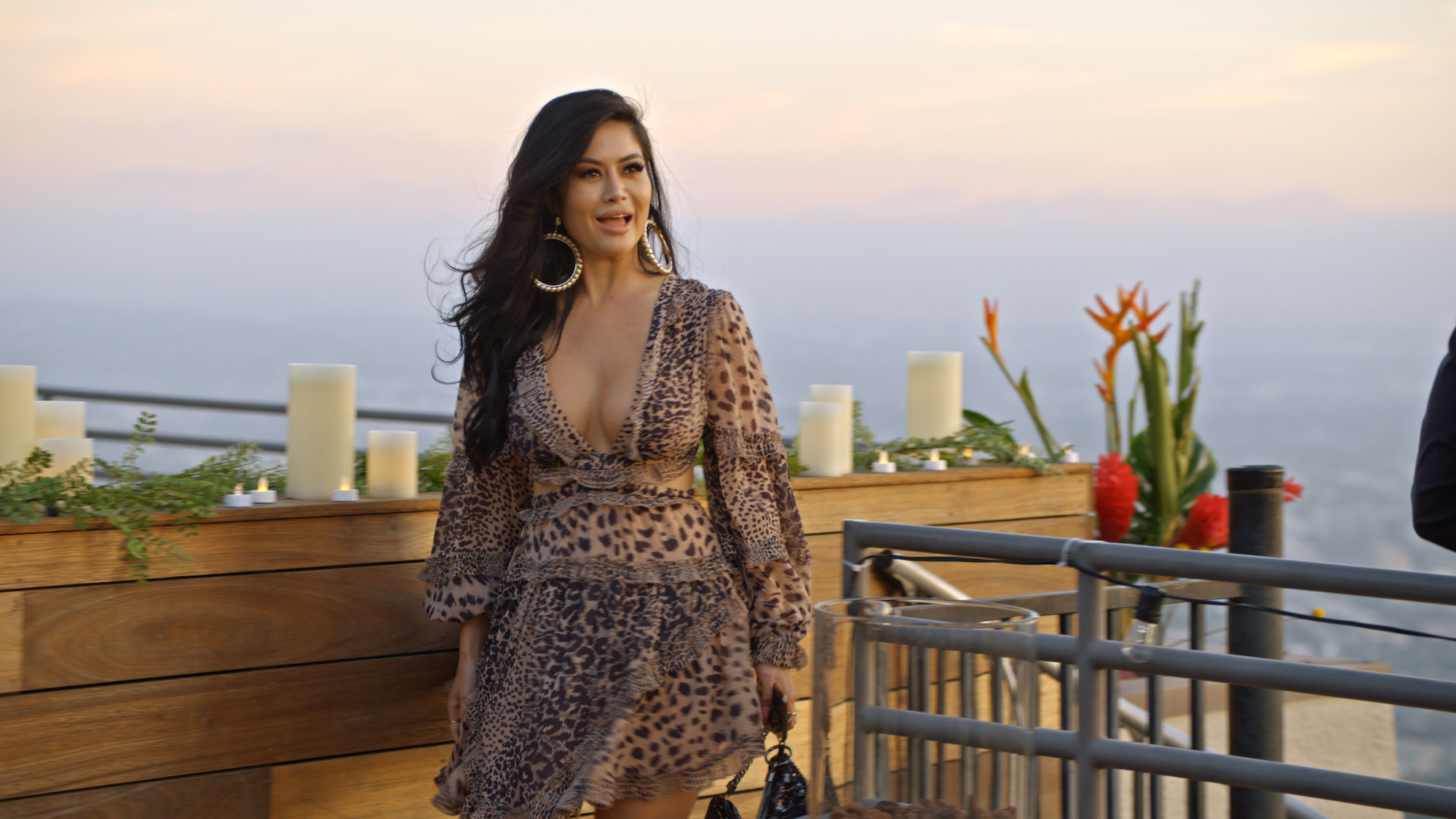 What is Bling Empire?
With Bling Empire, Netflix hopes to capitalize on a void left by the end of Keeping Up With the Kardashians. However, with a predominantly Asian cast, the series taps into a world that's not typically covered by standard reality television.
Hoping to do away with the standard artificial fare, the show aims to show the California Residents' lavish lifestyles that it covers. From plastic surgery to childbirth, the show takes advantage of Netflix's unfiltered formula to offer something for everyone interested in their exploits. However, while many of the stars seem destined to become household names, Kim Lee is especially memorable as a standout of the first season. 
Who is Kim Lee?
Lee has been an overseas sensation for many years. The American-born socialite was born into money, but she didn't have an easy path to fame. She started as a model in the LA area and quickly became a favorite in music videos, movies, and television shows, according to IMDb. An accomplished musician, however, Lee wanted to be more.
Her career took off, and after hosting several shows in Singapore, like their version of Yo! MTV Raps, she found more success overseas than she ever saw in her native America. Now, she's a successful model and actor, but her favorite job is as a DJ. Bling Empire might be more reality television in a medium that's inundated with shows like it, but Lee hopes that the series can let people meet her as a person.
Kim Lee on Kim Lee
"I have two sides about me," Lee told Esquire Singapore when speaking about her life and perception. "My image is this party girl and people seem to think I'm stuck up judging from the photos, but I have another side to me that just loves being home with no makeup and family is important to me."
When asked what Lee would be doing if she weren't a DJ, model, socialite, and occasional actor. Owing to the drive that has made her an already impressive multi-hyphenate, Lee believes that she could have made a big name for herself regardless of what she did, "[I'd definitely be] running my own business. I have this take charge mentally and love sales and marketing. The older I get, the more confident and interested I am in it," she told Esquire.
However, with striking beauty and a drive to be the best version of herself, don't downplay her accomplishments by claiming it has to do with anything but her accomplishments. Acknowledging that sometimes people assume she's just a pretty face that didn't get her fame through any merit but her looks, Lee explained how she used her gifts to get there, not her looks. 
"If you're a female working in a male-dominated industry, that could be hard too as they don't take you seriously and think, 'Oh, you have this opportunity 'cause you're pretty.' That's true to a certain degree. I think it helps, for sure, but after that, you gotta really show you got what it takes and the talent, especially in the DJ world," she told the magazine.
Whether Lee and the rest of the cast are using the show to bolster their fame or highlight what it is that makes them an intriguing watch. Lee is already an accomplished presence in multiple fields at just 32 years old. Bling Empire highlights this and so much more. Audiences can currently view Lee and the rest of her circle on Netflix