Who Is 'Blue Bloods' Actress Sami Gayle?
Young actress Sami Gayle literally grew up in the limelight of network television. Gayle was born January 22, 1996, to Larry and Robin Klitzman in Weston, Florida. Her father works as an attorney, and her mother owns her own business and acts as her manager.
Gayle started her acting career in 2009 on the daytime soap opera, As the World Turns. She played the character, Hayden Lawson, on three episodes.
Then at just the age of 14, she landed her first big gig on CBS' Blue Bloods. For the last decade, Gayle has portrayed the role of Nicky Reagan-Boyle and has remained a staple on the series since the show's start in 2010.
Gayle has already achieved so much in her 24-years of life. Along with being a successful actress on network television — Blue Bloods — she now has a college degree and released her own indie film with her brother in 2018. But what's next for this budding young actress?
Growing up on 'Blue Bloods'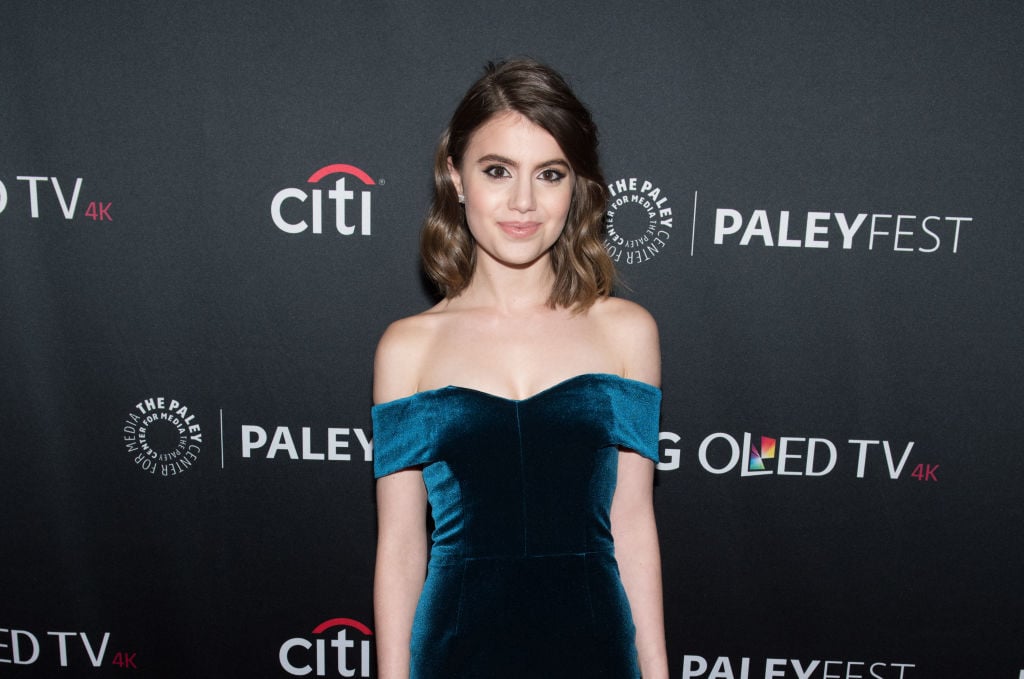 RELATED: Is 'Blue Bloods' Star Sami Gayle Single?
Gayle has portrayed her Blue Bloods' character for over a decade now. Her character, Nicky, is the granddaughter of the show's family patriarch, Frank Reagan. 
Tom Selleck portrays the role of NYPD Police Commissioner Frank Reagan on the show. Blue Blood  fans have come to love the Reagan family. A family made up of New York City's finest. Growing up in a family of cops, fans of the show have witnessed Nicky's desire to pursue the family business from a very young age. 
While Nicky is a staple in the Reagan family, many fans just aren't that fond of Nicky's character. Along with making the liberal position look dumb, many fans also state that Nicky's character is just an annoying know-it-all.
Of course, not all fans feel this way about the character. Some fans may have even been sad to watch when Nicky's character announced she would be moving to San Francisco in a recent episode of Blue Bloods.
There's been no official statement if this is the end of Nicky's character on the show or if Sami will continue to make a recurring appearance despite the character's move to California. Only time will tell what the future holds for Gayle.
Will Sami Gayle be pursuing a career in the film industry? 
At this time, Gayle's future looks uncertain on Blue Bloods, but that certainly doesn't mean her acting career is over. Along with starring in the indie film Candy Jar, written by her brother Chad Klitzman, the actress has appeared in six other films since 2011.
Her first film role was as Erica in the 2011 film, Detachment. Gayle also made appearances in the films Stolen, The Congress, Hateship, Loveship, Vampire Academy, and Noah.
Gayle was able to film her scenes for these films during breaks from Blue Bloods. Now that she has finished college and maybe leaving Blue Bloods for the foreseeable future, her film career might just pick up again. 
What's next for Sami Gayle?
With so much undetermined when it comes to Gayle's character's role in upcoming seasons of Blue Bloods, it has fans questioning what's next for the talented actress? It is no surprise that fans who have watched Gayle grow up before their very eyes are curious about what her next move will be.
Lucky for her, she does not suffer from a lack of talent. Whether she stays on network television, pursues a film career, or chooses a new route altogether, she has already built herself a strong foundation to build upon. With a resume like hers, the opportunities awaiting Gayle are truly endless.