Who Is Breeda Wool from 'Mr. Mercedes'?
Breeda Wool plays Lou Linklatter on Mr. Mercedes. Lou was friends with Brady Hartsfield (Harry Treadaway) when they worked together at the computer desk for a big box store. They seemed to be on the same side against their sexist boss, but Brady proved to be more than just a disgruntled colleague. He was Mr. Mercedes himself, the killer.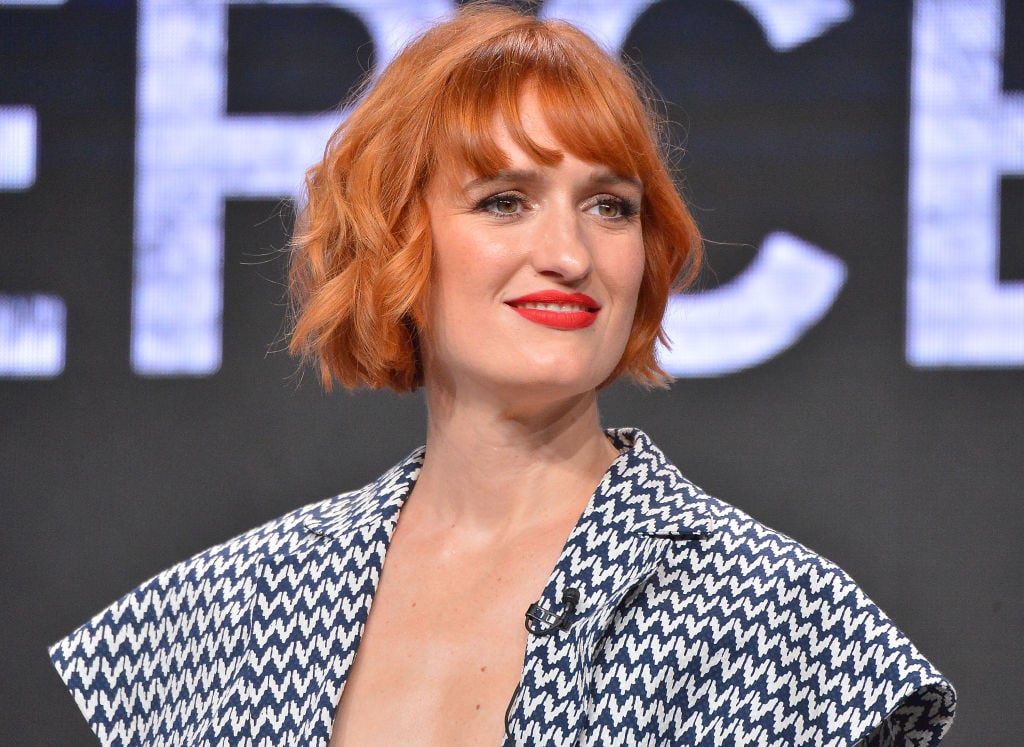 You'll see Breeda Wool back as Lou when Mr. Mercedes returns Tuesday, September 10 at 10 p.m. on AT&T Audience Network. Until then, take a look back at Wool's career and discover where you might have seen her before. Wool spoke with Showbiz Cheat Sheet this summer after the Television Critics Association panel for Mr. Mercedes.
Breeda Wool grew up in Illinois and almost didn't act
Breeda Wool grew up in Illinois where she got her first taste of theater.
"I used to do Shakespeare in the Station Theater in Champaign-Urbana, IL. when I was a kid," Wool said. "My mom was always very supportive of my art, very supportive, but I also did a lot of drawing and painting. There's a moment in my life where I thought I might be a dancer or painter."
Wool's family moved to Delaware and she went to Wagner College in Staten Island, NY for science.  
"Then I went into college as a physics major," Wool said. "I was really into the sciences. My father was a scientist, mother's an art professor. The second I graduated high school, I went to New York City which is my favorite city on Earth. I flourished and thrived and got weird and was part of a weird art scene there."
Wool also studied at Trinity College in Dublin, Ireland.
Breeda Wool's early days in avant-garde theater
Acting wasn't all about Shakespeare for Breeda Wool. She took part in some truly unique acting jobs. 
"I was a street performer, dancer and I would do performance art in the street with six other six-foot-tall wolf dancers," Wool said. "I was a wolf and I'd tour the world doing movement performance dance. Then I started doing avant-garde theater. Then I did a bunch of Shakespeare and I was mostly in really out there wild, physical theater that was like performance art."
Back up a minute. What was the six-foot-tall wolf dancer thing again?
"This billionaire venture capitalist paid a whole bunch of dancers from New York," Wool said. "It was this billionaire's fantasy vanity project. The director was Ivan Talijancic of Wax Factory. I did that for two and a half years. By the end of the time, we were fully wolves. We could just wolf out. Sometimes I still wolf out."
If you lived in Europe, Australia or the U.S. you might've seen one of those random wolf shows. 
"They'd fly us out every weekend," Wool said. "We'd shot up on a corner somewhere and be these creepy six-foot-tall dancing wolves."
Hollywood was 'UnREAL' for Breeda Wool
Even though New York was her favorite, Wool came to Hollywood to break into television.
"Then I moved to L.A. and now I do TV but I feel like the jobs that I usually get do have an element of needing to go to very intense, weird places," Wool said. "I don't have a tendency to be cast in things that are more reserved, although I'd love to do that. I think my favorite thing is to be transformative and enter an alternate reality where I can empathize with something that's completely different than I am. I'm not afraid of darkness."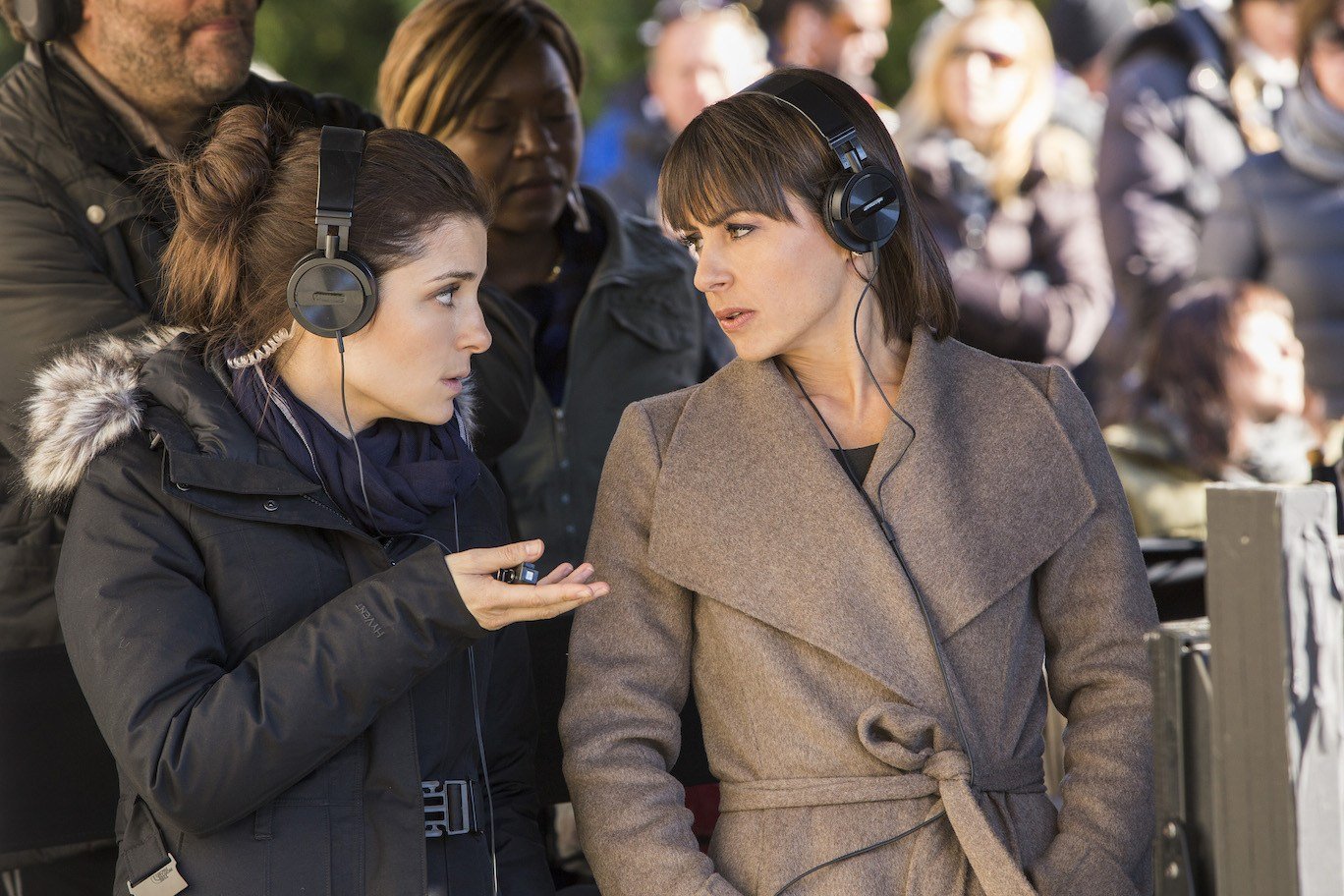 Wool's breakthrough role may have been on UnREAL, a behind the scenes drama about a dating reality show. Wool played Faith Duluth, a conservative romantic who gets eaten alive by the shameless competition.
"I still see Constance Zimmer all the time and Jeffrey Bowyer-Chapman is my best friend," Wool said. "Ashley Scott, I hear from her all the time. Shiri Appleby as well, her and I did another series together called Strangers with Mia Lidofsky. And [UnREAL creator] Sarah Shapiro is my homegirl. I love them. I want to make 1000 TV shows with Sarah Shapiro."
Breeda Wool's dream projects
Whether Mr. Mercedes makes it to Season 4 or Breeda Wool lands somewhere else, we're sure to be seeing a lot of her again. If Wool has her way, she will produce her dream projects.
"I would like to play a plethora of historical figures. I'm a big history buff. So I love content that's based around history. There's a lot of women's history that hasn't been told yet, so I'm working on a bunch of projects right now which I'm on the producing side of. I've been getting into the whole creator producing world and I want to make historical content around women figures in history."


Breeda Wool, interview with Showbiz Cheat Sheet 7/23/19