Who Is Bubba Watson's Wife, Angie Watson?
Bubba Watson is a recognizable figure in the world of golf. He's been playing professionally since 2002 and has won the Masters multiple times. While many are familiar with his play they aren't as familiar with his family life and the struggles he and his wife, Angie Watson, had to go through when they decided they wanted to adopt children.
Here's more about Bubba's life off the course and some facts about the woman he's married to.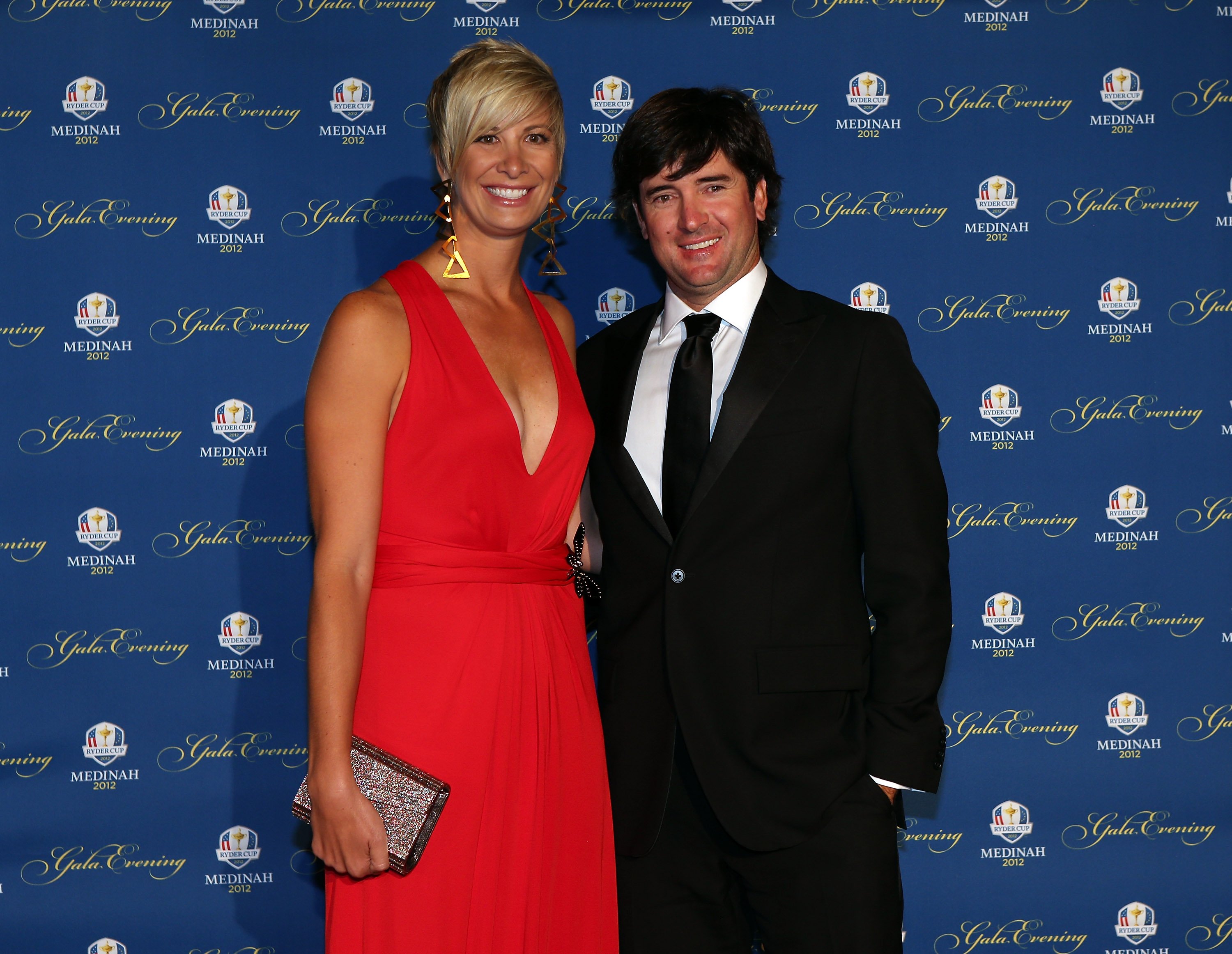 How Angie and Bubba Watson met
Angie Ball was born on June 11, 1977 in Toronto, Canada.
Angie and her future husband met at the University of Georgia while Bubba was playing a pickup game of basketball. Angie, who had just graduated from the school, happened to be there watching that game and after someone ran into her on the sidelines Bubba walked over to her and struck up a conversation.
The two soon began dating and were married in 2004.
Bubba and Angie are both devout Christians.
RELATED: Who is Phil Mickelson Married to?
Angie was also a professional athlete and is 'tougher' than Bubba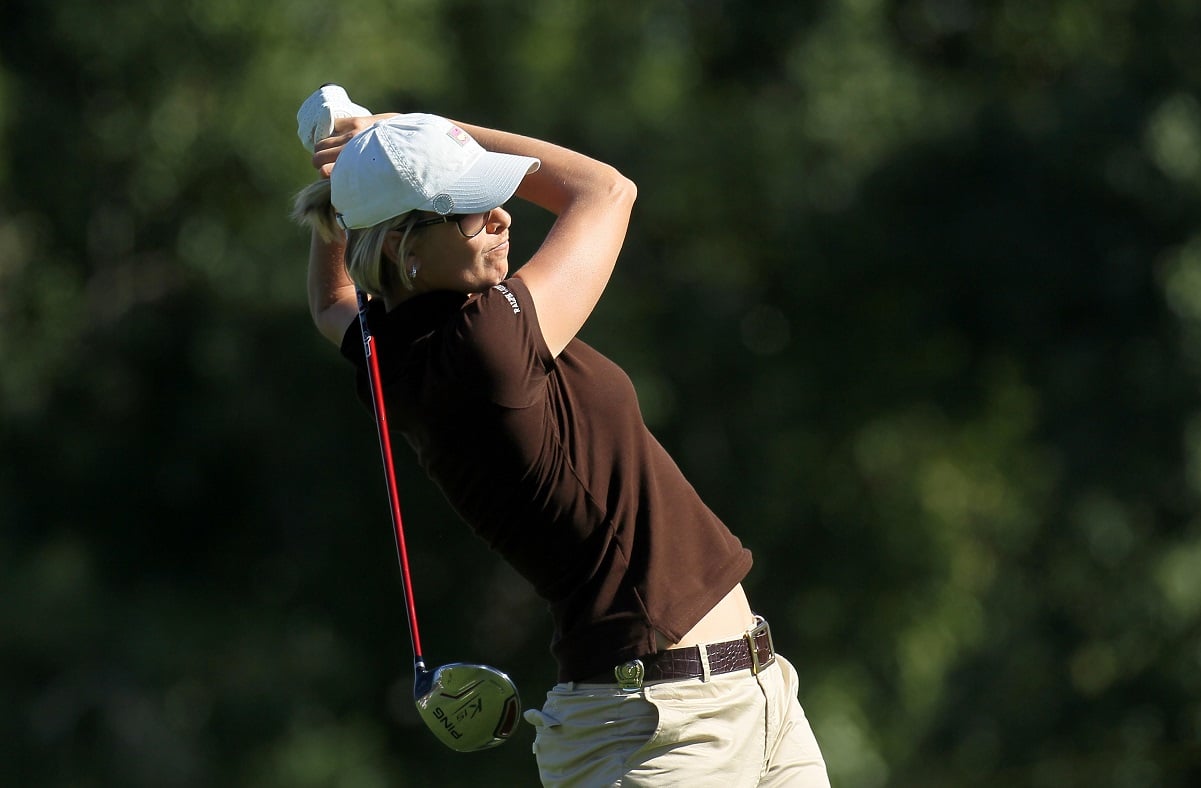 Bubba's bride was a professional athlete as well.
GeorgiaDogs.com noted that Angie played center and forward for UGA from 1996 to 2000 on teams that reached the NCAA Final Four and won an SEC Championship. She also represented the Canadian National Olympic Team. In addition, Angie spent time with the WNBA's Charlotte Sting but her career was cut short after she dislocated her left kneecap and suffered a tear to the medial collateral ligament.
When it comes to her husband's struggles in his career, Bubba admitted that it's with Angie's guidance and toughness that he gets through the difficult times.
"[In 2017], I was planning to take four months off to decide what to do next," Bubba revealed. "But Angie basically told me to stop whining and man up. She's a lot tougher than I am. I get a paper cut and I'm out for a week or so. But she wasn't going to let me sit around looking for pity."
A medical condition prevents Angie from having children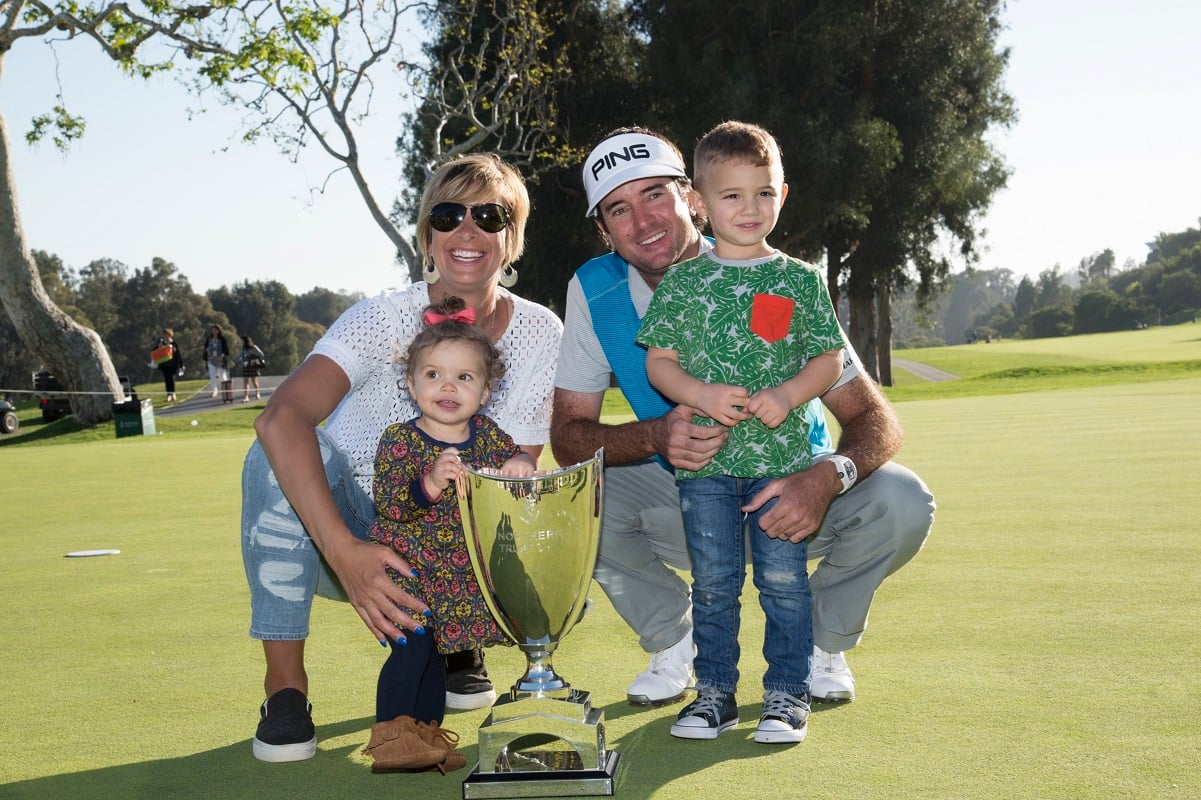 Due to a medical condition, Angie is unable to have children. This is something she disclosed to Bubba when they first started dating. The pair decided to adopt but their journey wasn't easy. The Watsons were rejected by the first three women they met with and were beginning to lose hope.
"The adoption, wanting a child, wanting to be a parent, wanting to be a dad, it's one thing," Bubba said. "But when your wife is crying — why not me? Why can't I have my own child? It's another thing."
Finally, on March 22, 2012, they received the call they had been waiting for and learned they would be parents to a baby boy, who they named Caleb. Two years later, they adopted a little girl named Dakota. Angie and Bubba do have relationships with the kids's birth mothers.
"After Dakota came along I actually said I want to get Caleb's birth mom a cell phone to let her know how great we're doing and how much we appreciate her and love her and what she did for us," Angie previously told journalist Megyn Kelly on Today. "It's made our relationship a lot more open and I think it's helped everybody heal a lot more that they made the right decision for these babies."
She added, "I never once looked in our kids' eyes and not thought that God created them for us to raise them. I have never blinked for a minute and thought they were adopted."