Who Is Cameron Douglas? Michael Douglas' Eldest Son Has A Tragic Story
Actor Michael Douglas is famous for films and TV series alike. However, his son, Cameron, has a dark past. Learn more here.
Actor Michael Douglas has a very famous family. His eldest son, Cameron, has made headlines in the past, but not for the reasons you might think. Here's what you need to know about Douglas and his struggles over the years.
Cameron Douglas is Michael Douglas' eldest son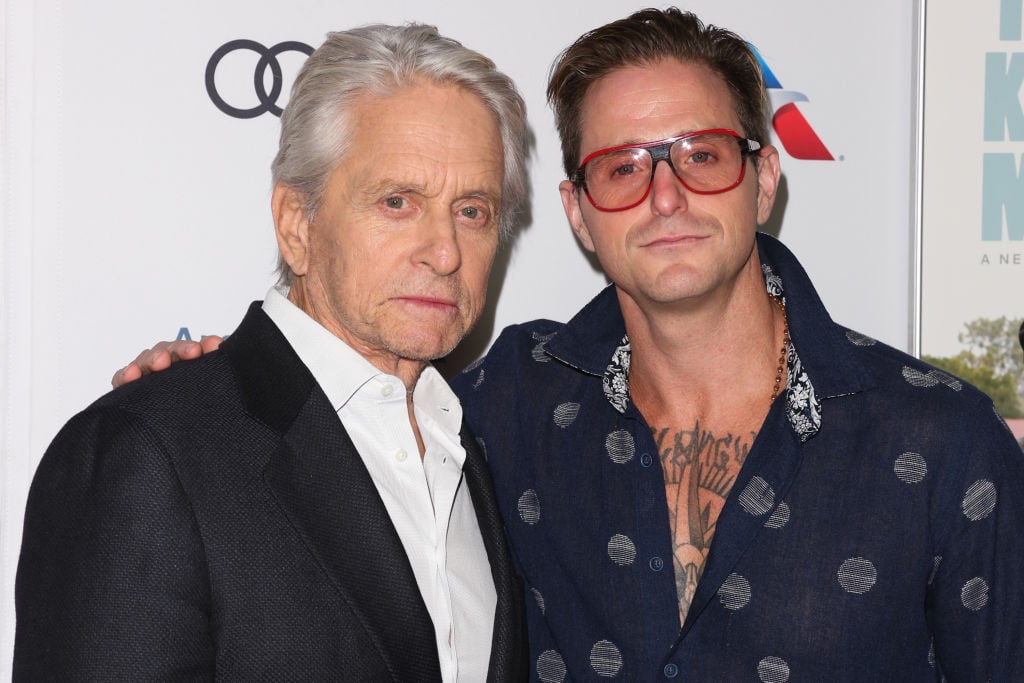 Douglas was born to actor Michael Douglas and his first wife, Diandra Luker. The couple married in 1977 when Michael was 32 and Diandra just 19. Cameron was born in 1978. Diandra and Michael divorced in 1995.
Douglas began his career as an actor around this time. His first film was the 1997 action movie Mr. Nice Guy starring Jackie Chan. Douglas then appeared with his real-life father and grandparents in the 2003 dramedy It Runs in the Family.
He struggled with drug addiction
Douglas has a long history with drugs. He has been arrested multiple times: the first in 1999 in NY for cocaine possession, he faced another charge years later. In 2009, Douglas was arrested for methamphetamine possession and intent to distribute.
"I hated the wreckage I saw in my life because of drugs, but I just couldn't stop," Douglas told People in a recent interview. In 2010, he pleaded guilty to conspiracy to distribute drugs. Douglas also plead guilty to heroin possession.
Douglas was in prison
After that, Douglas was sentenced to five years in prison. However, that wasn't the end of it. He continued to struggle while in prison. Douglas' sentence went up after less than two years, after he was found guilty of smuggling drugs into prison.
"It's the sneaky power, the stranglehold that addiction has when you're in the throes of it," he told People. "When you get that far down the rabbit hole, there are a couple options: there's prison and then there's death."
However, Douglas managed to turn things around. Though he lost an initial appeal in 2013 to have his sentence reduced, he was eventually released early on Aug. 1, 2016. He has been clean ever since.
Now, he's written a memoir
After years spent behind bars, some of which were in solitary confinement, Douglas has a lot to say. He was written a memoir, titled Long Way Home, all about his struggles. It's available for preorder now, and will be available to purchase on Oct. 22, 2019.
And that's not all Douglas has going for him. He is married to Viviane Thiebes, a yoga instructor, and they have a daughter together, Lua. Additionally, he is acting once again. Douglas' short film, Dead Layer, is available to stream on Prime Video now.
Michael Douglas on his son
Douglas comes from Hollywood royalty. You're most likely familiar with the work of his father, Michael Douglas, and his stepmother, Catherine Zeta-Jones. But you may not be aware that his grandfather, Kirk Douglas, is also a silver screen legend. Today, the family appears to be closer than ever.
Bu throughout his son's struggles, Douglas' father, Michael, had a hard time. He tells People, "three were moments when hope dwindled… and then it's just a train out of the station." Michael Douglas added, "Life became a series of crises. I thought I was going to lose him."