Who Is Captain Lee Rosbach's Wife From 'Below Deck?'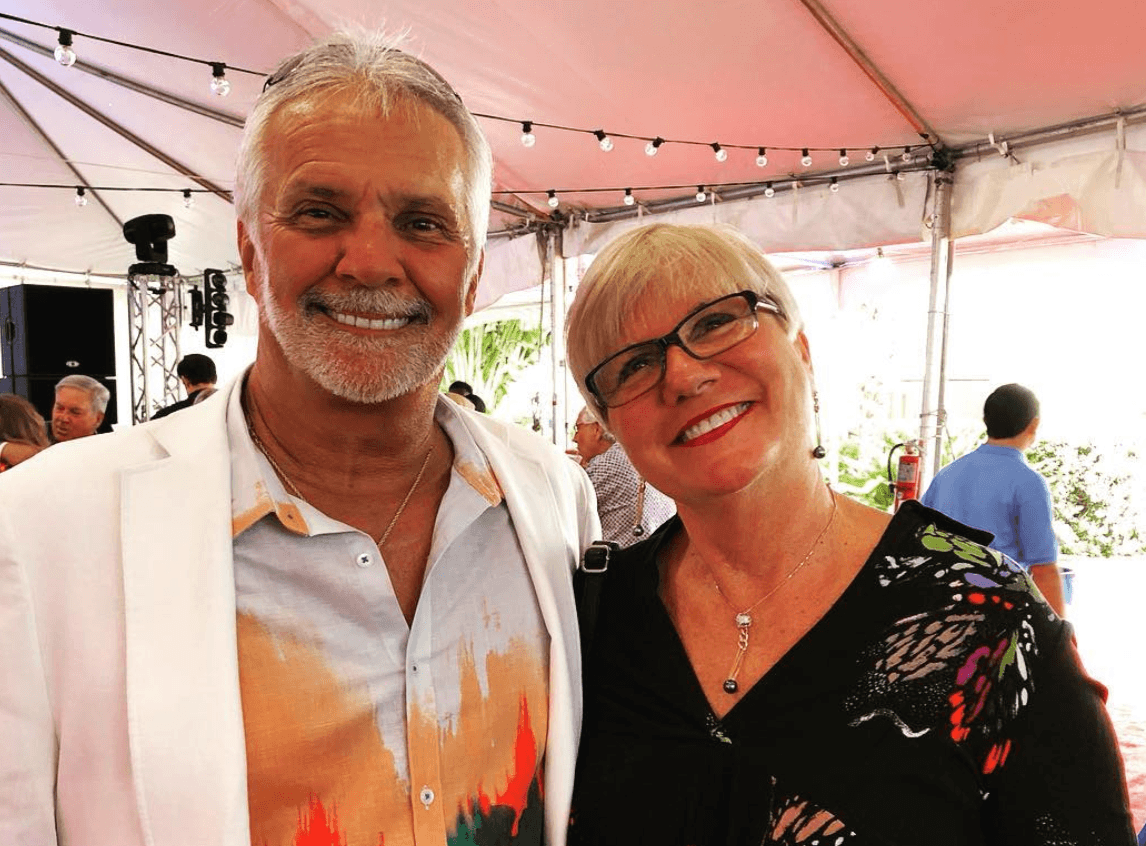 Captain Lee Rosbach from Below Deck has been married to the love of his life, Mary Anne for 42 years. He's referred to his wife as his "better half" and always looks completely in love whenever he sees her.
"After putting up with me and five kids, she has the patience of a saint," Lee says.  "I happen to be one of those guys who got to marry their best friend." During dinner with the crew, bosun Nico Scholly says to Lee how cool his wife is and how proud he is to be with the happy couple. So who is Mary Anne and how did the couple meet?
This is how they met
At dinner during a Below Deck episode, Mary Anne reveals how she and Lee met. A mutual friend introduced them, Mary Anne says."We all went out one night and I met Lee but he doesn't remember me," she laughs. Lee looks uncomfortable. "How can you hold me responsible for something I don't remember," he asks. "That's not fair."
"But then we went out again maybe a month later," she says. "And after the second time that was it," Lee finishes her sentence.
This is one secret to their happy life
During dinner with the crew, Lee tells Scholly the secret to a happy marriage. "For a relationship to last a long time you have to work at it," Lee says.  "I care more about making her happy than what I want for myself. If she's got a smile on her face my day is complete." He adds that he is a very fortunate man.
Pictures of Lee and Mary Anne are often featured on Lee's Instagram on a number of trips. She was also by his side when he appeared on Watch What Happens Live in New York. And she also accompanies him on a number of business trips too.
What do Lee and Mary Anne's kids think?
Lee discussed what his children think about his Bravo celebrity status on Watch What Happens Live, according to Bravo's The Daily Dish.  "It's kind of a unique situation," Lee said. "Two of my sons have been involved in yachting. And Mary Anne, my wife, actually asked one of them, she said, 'Did you watch Dad's show tonight on TV?' And he went, 'No.' And she goes, 'Why not?' He says, 'Mom, we all worked for Dad, we know who he is, and it's like watching home movies, and we're not in them.'"
Mary Anne and Lee's son Sean is actually a superyacht chef. "Yeah, probably to a degree, I may have inspired him to get into the yachting industry," he said in 2016, Bravo's The Daily Dish recounts. "But then there's also the seductive nature of the business that we're in: exotic locations, lots of money, and you get to rub shoulders with some of the brightest and best people in the world."
Mary Anne and Lee gives everyone relationship goals
Chief stewardess Kate Chastain told Bravo's The Daily Dish, Lee and Mary Anne's relationship is inspiring.  "Captain Lee doesn't change at all when he's around his wife," she says. "At first I was like, 'I mean, you could be a little more romantic.' But I actually think it's kind of sweet because it truly shows that she's his best friend. They're just friends, they're buddies, and they're cute."
Plus Chef Ben Robinson made this observation, Chastain says. "Chef Ben [Robinson] pointed this out to me a couple of years ago, and I didn't really get it or agree at the time, but I do now. He's like, 'They're like the same person, Captain Lee and his wife.' I think they've been together so long, and they're such, kind of like when you notice people start looking like their dogs," Kate joked. "But Captain Lee and his wife have kind of been together so long that they are kind of like one. It's sweet."
Check out The Cheat Sheet on Facebook!