Who Is Carrie Underwood's Husband Mike Fisher? Here's What You Need to Know About the Former NHL Player
Carrie Underwood is one of the most popular singers in country music. Underwood has been married to former NHL player Mike Fisher since 2010. For fans unfamiliar with Fisher, here's what fans need to know about the former hockey player.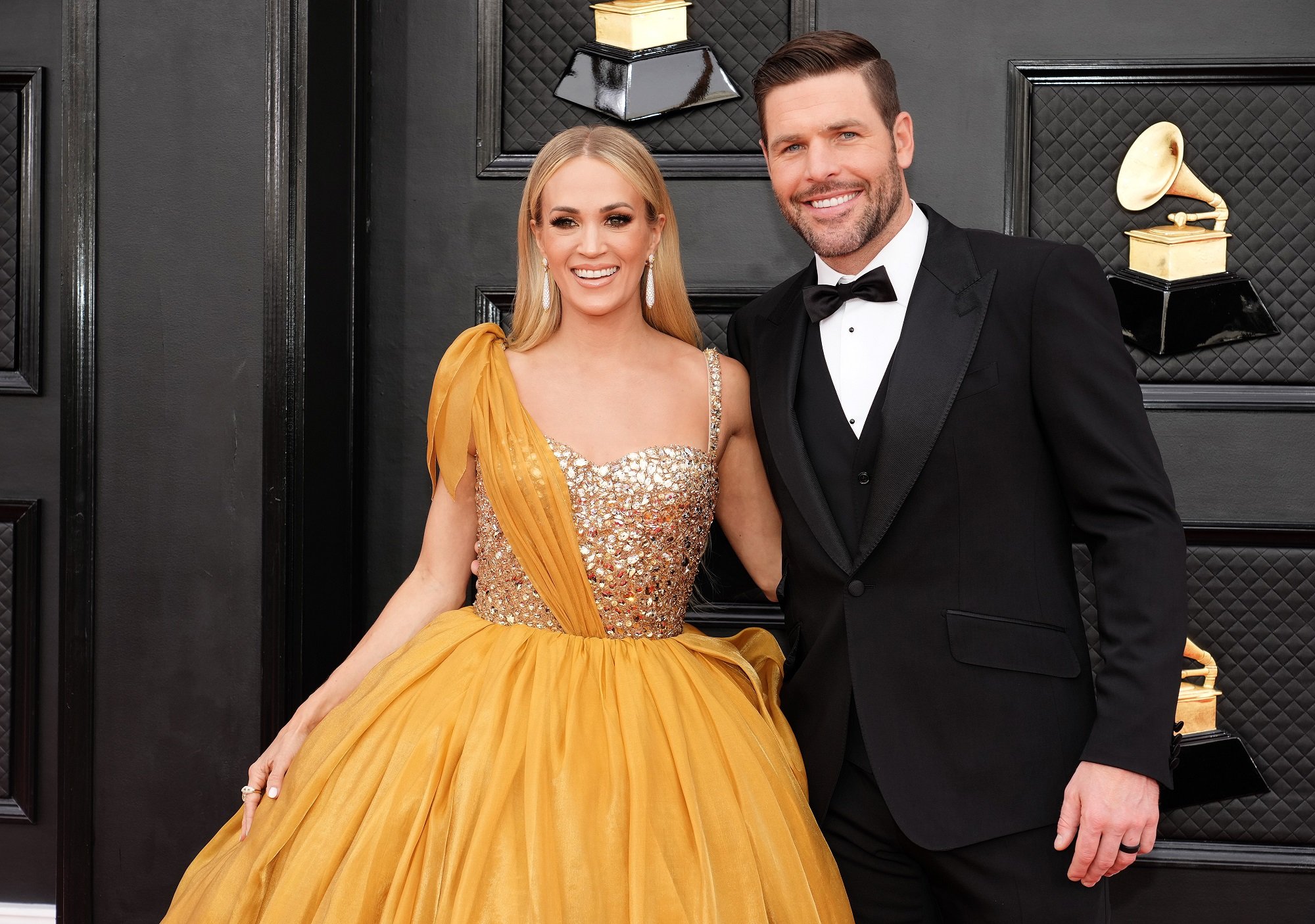 Mike Fisher was born in Canada
Fisher was born in Ontario in 1980. He started his career in the NHL during the 1999-2000 season with the Ottawa Senators.
At the start of Fisher and Underwood's relationship, the two frequently resided and traveled to Canada for Fisher's job and to be close to his family.
In 2014, Underwood and Fisher were interviewed by Us Weekly. During the interview, Underwood revealed that the two planned to "hang out in Canada in summer with his family."
Fisher became a U.S. citizen in 2019.
Carrie Underwood has a higher net worth than Mike Fisher
Underwood got her start on the singing competition show American Idol. After winning the show in 2005, Underwood has become one of the most popular artists in country music.
She has released multiple studio albums and put on several tours. She has also won multiple Grammy Awards, Academy of Country Music Awards, Billboard Music Awards, and American Music Awards.
According to Celebrity Net Worth, Underwood has an estimated net worth of $140 million.
Fisher played with the Ottawa Senators until he was traded to the Nashville Predators in 2011. He remained with the Nashville Predators until he retired from the NHL in 2018.
According to Celebrity Net Worth, Fisher has an estimated net worth of $30 million.
Mike Fisher is a Christian
Outside of his hockey career and marriage to Underwood, Fisher is known for being a devout Christian. He frequently posts about his beliefs on social media.
In November 2022, Fisher shared a video of his son praying on Instagram.
Fisher captioned the video, "A childlike faith! There's something so sweet about kids praying! Jake wanted to pray on the way to school today! To be honest he doesn't usually want to pray but I've been encouraging him lately that as Christians we talk to Jesus and thank Him and give him praise! Parenting has its challenges but it is also incredibly rewarding at the same time!"
Mike Fisher and Carrie Underwood started a docuseries
Faith is something that Underwood and Fisher have in common. In 2020, Underwood and Fisher launched their own docuseries called Mike and Carrie: God & Country.
In the series, the two discuss their faith, how they confront challenges, their marriage, and their family. In the first episode of Mike and Carrie: God & Country, the two revealed how their faith helps their relationship.
"We learn from each other and have spirited discussions about things that we disagree on, but at the end of the day, we love each other very much," Underwood said.
Fisher added, "Well, and that's where faith comes in too. I think it gives us kind of a center ground where that's the most important thing in anything."