Who is Charles Barkley's Wife, Maureen Blumhardt?
You don't have to be a basketball fan to know who Charles Barkley is. The former NBA player and current TNT analyst has been making headlines for years because of his outlandish comments on just about everything. But one thing he doesn't talk about very often is his wife. In fact, many people don't know anything about the woman he's married to or even what she looks like as the two are rarely photographed with one another in public.
Here are some facts about Maureen Blumhardt and her relationship with Barkley including how long they've been together and how many children they have. Here's more on that, plus Barkley's remarks to a female reporter that have landed him in hot water.
Blumhardt is a former model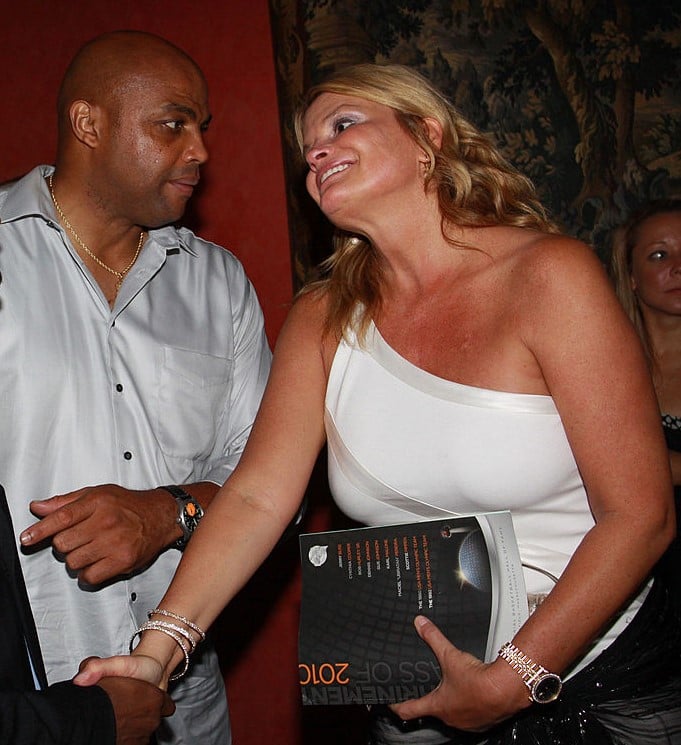 Blumhardt was born on Jan. 15, 1960. She met her future hubby in the late '80s at a Pennsylvania restaurant called City Avenue. At the time she was working as a legal aid and model promoting Noblerex K-1, and Sir Charles was playing for the Philadelphia 76ers, the team that selected him with the fifth pick in the 1984 NBA Draft.
The pair tied the knot in 1989 and have been together ever since. Today, they reside in Scottsdale, Arizona, and have managed to keep their relationship out of the spotlight.
Blumhardt does have a Twitter account where she will sometimes interact with fans and share tidbits of conversations she has with Barkley. Her followers often point out how funny she is and seems to have the same sense of humor as her husband.
The former basketball star and his bride previously spoke about how marriage has changed them over the years with Barkley stating that he spends more time doing household chores than he does on the golf course. Blumhardt reportedly revealed to The Philadelphia Inquirer that her spouse is a neat freak.
"Last week, Charles got up in the middle of the night and started vacuuming. I told him he was going a little overboard," she said.
How many children they have
Barkley and Blumhardt have one daughter together named Christina. She was born the same year the couple got hitched.
Their only child graduated from Villanova University before attending Columbia Journalism School.
In 2016, Barkley told USA Today that he was rooting for his daughter's alma mater in the NCAA title game
"My daughter was living and dying with every game for the last three weeks, so I was really more excited for her, to be honest with you… She's been going to a Villanova bar in New York City every game," he explained. "She didn't even want to come to the game because she didn't want to jinx the game.''
Barkley apologized for remarks made to female reporter
On Nov. 19, 2019, a political reporter named Alexi McCammond tweeted that she had a conversation with Barkley about the 2020 presidential race and posted what he said during their exchange.
"Just FYI Charles Barkley told me tonight 'I don't hit women but if I did I would hit you,' and then when I objected to that he told me I 'couldn't take a joke,'" McCammond wrote.
Barkley later apologized for his comment in a statement saying: "My comment was inappropriate and unacceptable. It was an attempted joke that wasn't funny at all. There's no excuse for it and I apologize."
Read more: Who Is Michael Jordan's Wife, Yvette Prieto?