Why Charlie Hunnam Feels 'Married' To 13-Year Girlfriend Morgana McNelis
Charlie Hunnam is a well-known actor who is best known for his role as Jackson "Jax" Teller on the hit series Sons of Anarchy.
Charlie Hunnam is an actor who is best known for his role as Jackson "Jax" Teller on the hit series Sons of Anarchy. The show made Hunnam a familiar face to the American public, and he even got nominated for several awards for his work.
Hunnam's success in Hollywood has definitely brought him a lot of fans who are curious about his personal life. Most notably, fans would like to know more about Hunnam's romantic relationship and his current girlfriend, Morgana McNelis.
Read on below to find out who McNelis is and how she and Hunnam have managed to keep their relationship strong for over 10 years.
Morgana McNelis is a jewelry designer
McNelis has been working in Hollywood for quite some time as a jewelry designer. She started taking an interest in this craft when she was 20 years old.
Speaking to Taylor Magazine in 2015, she talked about how she came to love designing jewelry. McNelis said: "Working with metal was a medium that resonated with me. It's unlike any other material. It can be cast into a specific shape and then melted and reborn as something else. I'm fascinated by the concepts of transmutation, alchemy and reincarnation."
McNelis has launched at least two jewelry design businesses so far. In 2007, she started one with her sister. Several years ago, she also started another line called Maison de Morgana.
Aside from jewelry, McNelis also has another big interest – travel. As she shared with Taylor Magazine, she really enjoyed her trips to London, which is different from Los Angeles, where she is based.
McNelis also has dreams to travel to India. She said: " I haven't been to India and have been dying to go. I know the mystical charm and cultural richness of India would be life changing."
Charlie Hunnam and Morgana McNelis started dating in 2005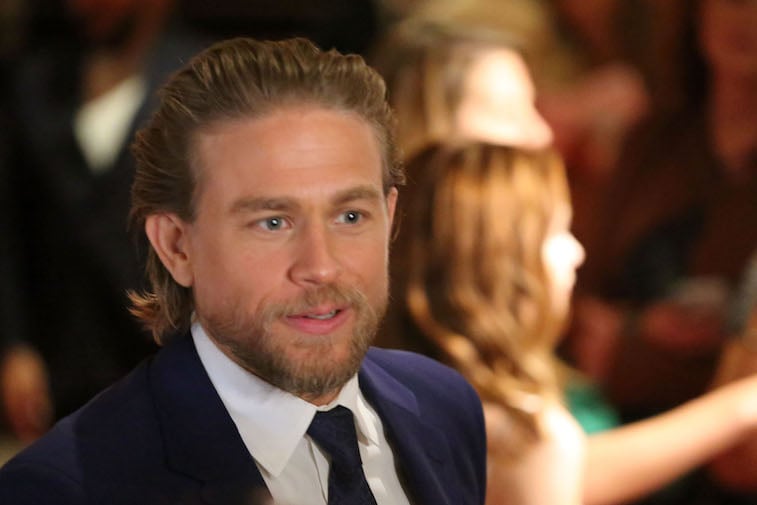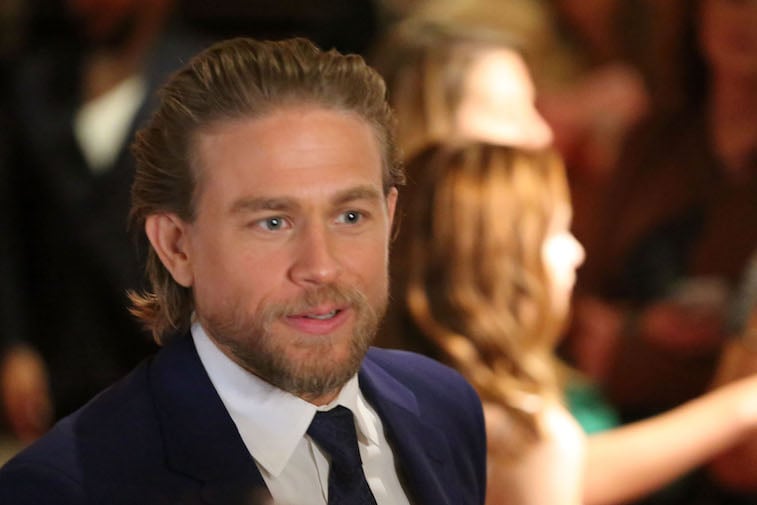 Hunnam and McNelis often keep their relationship private, so it is not clear exactly how they met. It is believed that they began dating sometime in 2005, and they perhaps met either through their work or through mutual friends.
In 2013, the couple even bought a ranch together. They both believe in sustainable gardening, so having a ranch allows them to partake in this activity together.
Hunnam once shared: "We've got 30 chickens and a couple of donkeys, a couple of ducks and we've got a big, organic garden. We are going to try to live a bit more sustainably."
Hunnam and McNelis have been together for a long time now, and it does not seem like their romance will die anytime soon. For McNelis, the secret to their longevity is growing together.
"I think the key to maintaining a good balance is creating a safe space within the relationship for both partners in which to grow and evolve," she told Taylor Magazine. "It's very important to be present and participate in each other's experiences so that falling in love doesn't happen just once, it continues to happen over and over."
Charlie Hunnam already feels married
Hunnam told people he already feels married to his long-term girlfriend. He said: "I'm, like, so romantic, and the reality is I sort of consider myself married. I've been with my girlfriend for 14 years. I suppose what I was trying to articulate the official government sanction of it doesn't mean anything to me but the romance of it means an enormous amount."
As for how they've stayed together so long, Hunnam told PEOPLE in 2017 that it takes a lot of work. He said: "I try to keep the romance on the reg. I've been with my girlfriend 11 years and as anyone knows who's been a long term, fully monogamous relationship, it requires work, a lot of work," he told PEOPLE while at the 2017 Toronto International Film Festival.
Charlie Hunnam and Morgana McNelis will get married soon
Hunnam and McNelis are about to take their relationship to the next level by officially tying the knot. Although neither of them has revealed when exactly their wedding will take place, Hunnam has shared a bit about what getting married means for him.
Speaking to SiriusXM's "Radio Andy" show, Hunnam said that he is rather "indifferent" about marriage, but his girlfriend feels differently. He shared: "She's very eager. I'll do it because it's important to her, but I don't have any sort of great romantic feelings towards it."
Hunnam has actually been married once before. In 1999, he and actress Katharine Towne tied the knot in Las Vegas. The pair was only together until 2002, and Hunnam described his first marriage as "three terrible, painful expensive years."