Who is 'Chicago Med' Actor Brian Tee?
Chicago Med is one of NBC's most popular shows. The medical drama first launched in 2015. The series revolves around a group of doctors and nurses that work at Gaffney Chicago Medical Center. The show is a part of Dick Wolf's infamous franchise that he has built in the entertainment industry. Brian Tee is one of the many talented actors in the drama series. Take a closer look at Tee's character on Chicago Med and his journey to fame.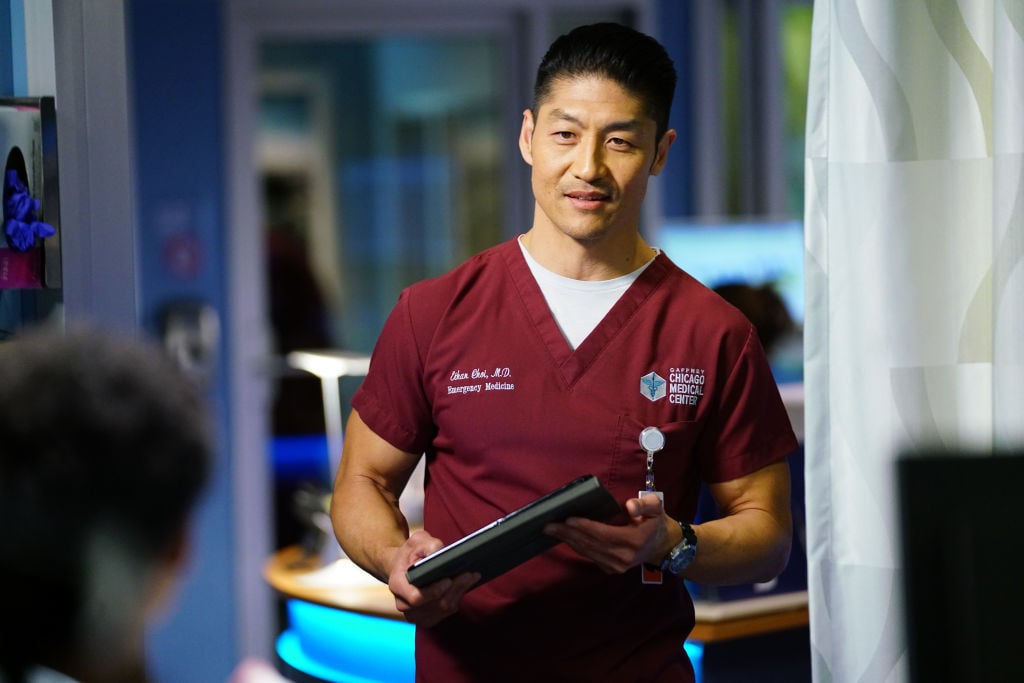 Who does Brian Tee play on Chicago Med? 
On Chicago Med Tee took on the role of Doctor Ethan Choi. The doctor is known for his extreme good looks and charming personality. Tee's character realized he wanted to work in the medical field during his time in the Navy. Tee's character has a history of struggling with healing from and dealing with his own trauma and wounds. Doctor Ethan Choi is best known on the show for his impulsive and quick nature, but as the fans and viewers already know, he always seems to mean well. More recently on Chicago Med, Tee's character has been struggling to navigate his relationship with Yaya DaCosta. Tee has been a part of the show since it's initial launch, and his character has become a well-loved staple of the series and the storylines. Find out what else Tee has worked on throughout his career and what the deal with his personal life is. 
What is Brian Tee most famous for?
Chicago Med isn't the only show that viewers might recognize Tee from. When it comes to acting, Tee typically would get more involved with films. We Were Soldiers and Jimmy Nakayama are just two of the many memorable movies Tee performed in, according to IMDb. The talented actor was able to showcase his talents and abilities to work on many different sets. 
Some Chicago Med fans may have been surprised to see Tee cast as a villain. This was the case when he appeared in The Fast and the Furious: Tokyo Drift. Tee also appeared as the villain in Teenage Mutant Ninja Turtles 2. However, the famous star doesn't seem to limit himself. He is also well-known for his roles in Jurassic Park and The Wolverine. The actor is also no stranger to the music industry. Tee was featured in the "Dance Like Michael Jackson" video in 2008. Tee has even appeared in a Hallmark movie titled One Christmas Eve. There doesn't seem to be anything the actor can't do. 
A look into Brian Tee's personal life
Chicago Med viewers and Tee's fans might be curious about the actor's romantic status. After all, there are no denying Tee's handsome looks, and unsurprisingly, he is indeed happily married. Tee and Mirelly Taylor got married to one another in 2000. Taylor is probably best known for her acting role on the ABC hit series Lost. The pair have one child together. Tee's daughter, Madelyn Skyler, was born in 2015.
In addition, Tee has always been very open with his fans and viewers in interviews and on social media. More recently, Tee has been using his platform and fame to shed light on important political issues. His last Instagram post showed his support and dedication to his home, the city of Los Angeles, during these trying times. Tee might be typically associated with NBC's Chicago Med, but he has shown the world that he is capable of much more.