Who is 'Chicago Med' Actor Yaya DaCosta?
Dick Wolf is one of the creators behind the hit-sensation Chicago Med. The award-winning show has officially been on the air since 2015.
The premise of the medical-based series revolves around the professional and personal lives of the individuals who make up the emergency department at Gaffney Chicago Medical Center.
The talented cast is shown on screen as they save lives while trying to navigate the challenges and triumphs that come with life. NBC network airs the beloved show that so many people have fallen in love with. Torrey DeVitto, Nick Gehlfuss, Brian Tee, and Oliver Platt are just a few of the impressive actors who portray the fictional characters that the viewers have gotten to know and love.
Yaya DaCosta is another one of the accomplished actresses that is well-know for her performances on Chicago Med. Take a closer look at DaCosta's career, personal life, and role on Chicago Med. 
Who does Yaya DaCosta play on 'Chicago Med'?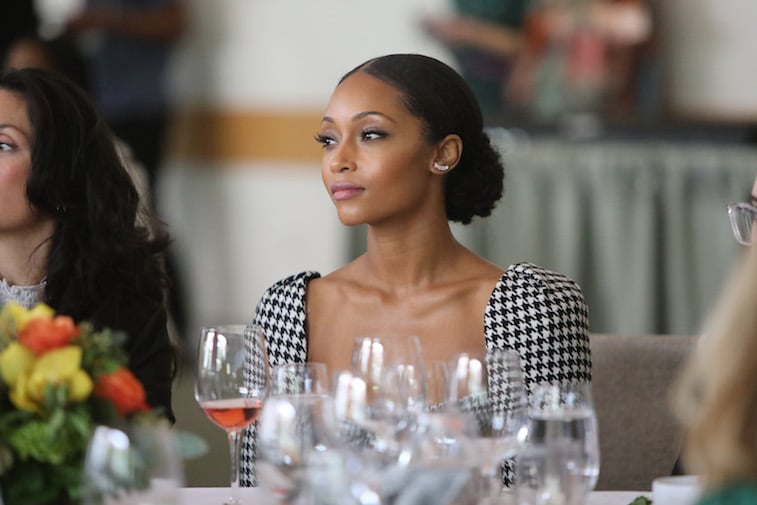 NBC was excited to release Chicago Med in 2015. The drama series focused on capturing the "city's newest heroes" in a unique, authentic, and compelling perspective. Within no time the show became a hit. Viewers and fans of Chicago Med probably recognize DaCosta from the popular television show.
On the series, DaCosta was cast to play the part of April Sexton. April is a nurse at Gaffney Chicago Medical Center. Her bold and intelligent character made her an instant fan favorite.
On Chicago Med, April has a reputation for her undying loyalty and willingness to jump into the action. Her character is best known for her romantic past with Dr. Ethan Choi. Throughout the years, DaCosta's character has overcome a lot and grown over the course of the seasons.
A look back at Yaya DaCosta's journey in the spotlight
RELATED: 'Chicago Med' Fans Think Maggie and Ben Are the Show's Best Couple
More often than not, DaCosta is probably associated with her role on Chicago Med. After all, the star has been contributing to the set of the series for the past five years. However, some people may be wondering where it all began for this New York native.
DaCosta was born in November of 1982 and was already acting by the age of 11. Luckily, DaCosta's drama teacher seemed to have a very positive influence on the young actress and her future career. Even though DaCosta got involved in acting at a young age she still managed to make her education a priority.
Not many people may realize that DaCosta attended Brown University while studying African Studies. DaCosta proved to the world that she was both studious and creative. 
Take the Lead marked DaCosta's debut film appearance.  DaCosta definitely showed a lot of potential in regard to Broadway productions, but the beautiful star also had an aptitude for modeling. Many people may be shocked or surprised to learn that DaCosta actually appeared on America's Next Top Model way before Chicago Med ever came to be.
DaCosta received second place In season 3 of America's Next Top Model. Though she might not have won, it seemed like a clear sign that she was indeed destined for greatness. Other than Chicago Med, one of her major appearances took place in 2016 when she accepted a role in The Nice Guys. 
What is going on in Yaya DaCosta's personal life?
It goes without saying that DaCosta is a total catch. She seems to be the total package, which leads many fans and viewers to wonder what exactly is going on in DaCosta's personal life. It might be hard to believe, but the impressive actress is actually single at the moment.
DaCosta has never gotten married, but she did once have a serious relationship with Joshua Bee Alafia. The famous director is the father of DaCosta's only child, Sankara Alafia. 

DaCosta might be best known for her character on Chicago Med, but it is clear that the television show is just one aspect of her impressive career so far.