Who Is 'Chicago Med' Actress Torrey DeVitto?
One Chicago is among NBC's most popular franchises. Since 2012, it has debuted several shows that follow the lives of professionals in Chicago.
Fans who watch Chicago Med, which focuses on medical personnel at the fictional Gaffney Chicago Medical Center, are no doubt familiar with actress Torrey DeVitto. She plays Dr. Natalie Manning, and she has appeared in Chicago P.D. and Chicago Fire as well.
However, not many people know about who DeVitto is outside of her work on TV. If you're curious about DeVitto's career and life outside of Chicago Med, read on below to learn more about her.
Torrey DeVitto's early life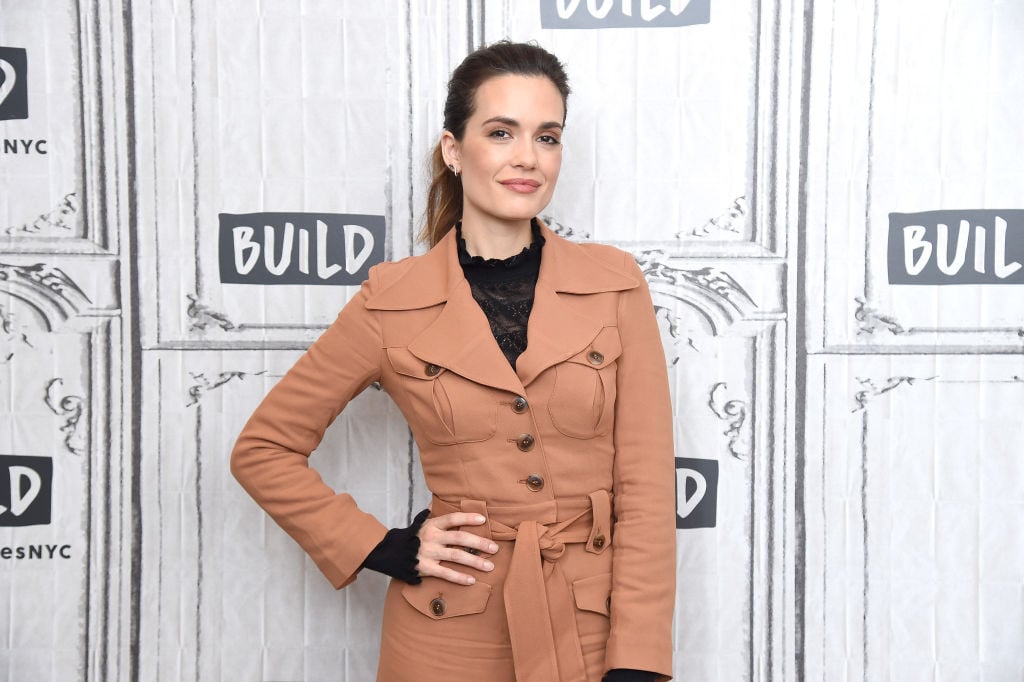 DeVitto was born on June 8, 1984, on Long Island, New York. She already had some celebrity connections growing up as her father, Liberty, was Billy Joel's drummer. Meanwhile, her mother, Mary, was a close friend of Stevie Nicks.
"We spent every Thanksgiving at Billy Joel's house," DeVitto told CVLUX. "I grew up with his daughter, Alexa; it was a lot of warm, happy memories."
She also learned to play the violin after being amazed by a violinist that Joel had on tour. DeVitto even got to showcase her talent at Christie Brinkley and Peter Cook's wedding in 1996.
When DeVitto was 15 years old, she started modeling for a few years, appearing in magazines like TV Guide and Bello.
Torrey DeVitto's career
In the early 2000s, DeVitto ventured into acting with minor roles on shows like Safe Harbor, Noah Knows Best, Drake & Josh, and Scrubs. She was also a main cast member on the ABC Family series Beautiful People, which lasted from 2005 to 2006.
In 2008, DeVitto landed a recurring role as Nanny Carrie on One Tree Hill. It allowed her to gain recognition as an actress, and she went on to appear on other series like Pretty Little Liars and The Vampire Diaries. She was a main character in the seventh season of Army Wives as well.
Since 2015, DeVitto has been playing Dr. Natalie Manning on Chicago Med. She has also appeared in the same role on crossover episodes of Chicago P.D. and Chicago Fire.
What Torrey DeVitto does outside of her acting career
DeVitto has a lot of things that she spends time on when she is not acting. For example, she still has a big love for music. In an interview with Cliche Mag in 2015, DeVitto shared that she would love to showcase her musical talent for fans one day.
"I definitely would love a chance to marry my acting world and my music world together, and I might be able to do that someday so that'll be exciting," DeVitto said. "My castmates Nick [Gehlfuss] and Colin Donnell both sing or play the guitar. Nick and I keep talking about making a Chicago Med band, so we'll see if that happens."
Additionally, philanthropy is important in DeVitto's life. She is an advocate for several causes, including animal rights. She has worked with PETA, the Shelter Pet Project, and HSUS to promote pet adoption and animal welfare. DeVitto is a vegetarian as well.
"I love being a vegetarian," DeVitto told Better Nutrition. "I really feel like it's a reflection of my whole belief system. I try to make everything that I put on my body and in my body cruelty-free. I do eat dairy, so I try to be conscious about where it's coming from."
DeVitto has also worked with a number of other organizations, such as the National Alliance on Mental Illness (NAMI), the Rape, Abuse & Incest National Network (RAINN), and the National Hospice Foundation.
Is Torrey DeVitto married?
In 2011, DeVitto married actor Paul Wesley, whom she worked with on the film Killer Movie as well as the show The Vampire Diaries. However, the two of them split up in 2013.
DeVitto is currently not married, but she has dated other stars like Rick Glassman, Artem Chigvintsev, and Jesse Lee Soffer.