Who is 'Chicago P.D.' Actor Jason Beghe?
Actor Jason Beghe's portrayal of Chicago PD's Sgt. Hank Voight is of a one of a tough cop. Voight is head of the 21st District's Intelligence Unit and works with a small group of detectives whom he hand-picked himself. Playing Sgt. Voight is far from Beghe's first acting rodeo. The 60-year-old New York native began acting in 1985 following a stint in modeling. Let's take a look at his career.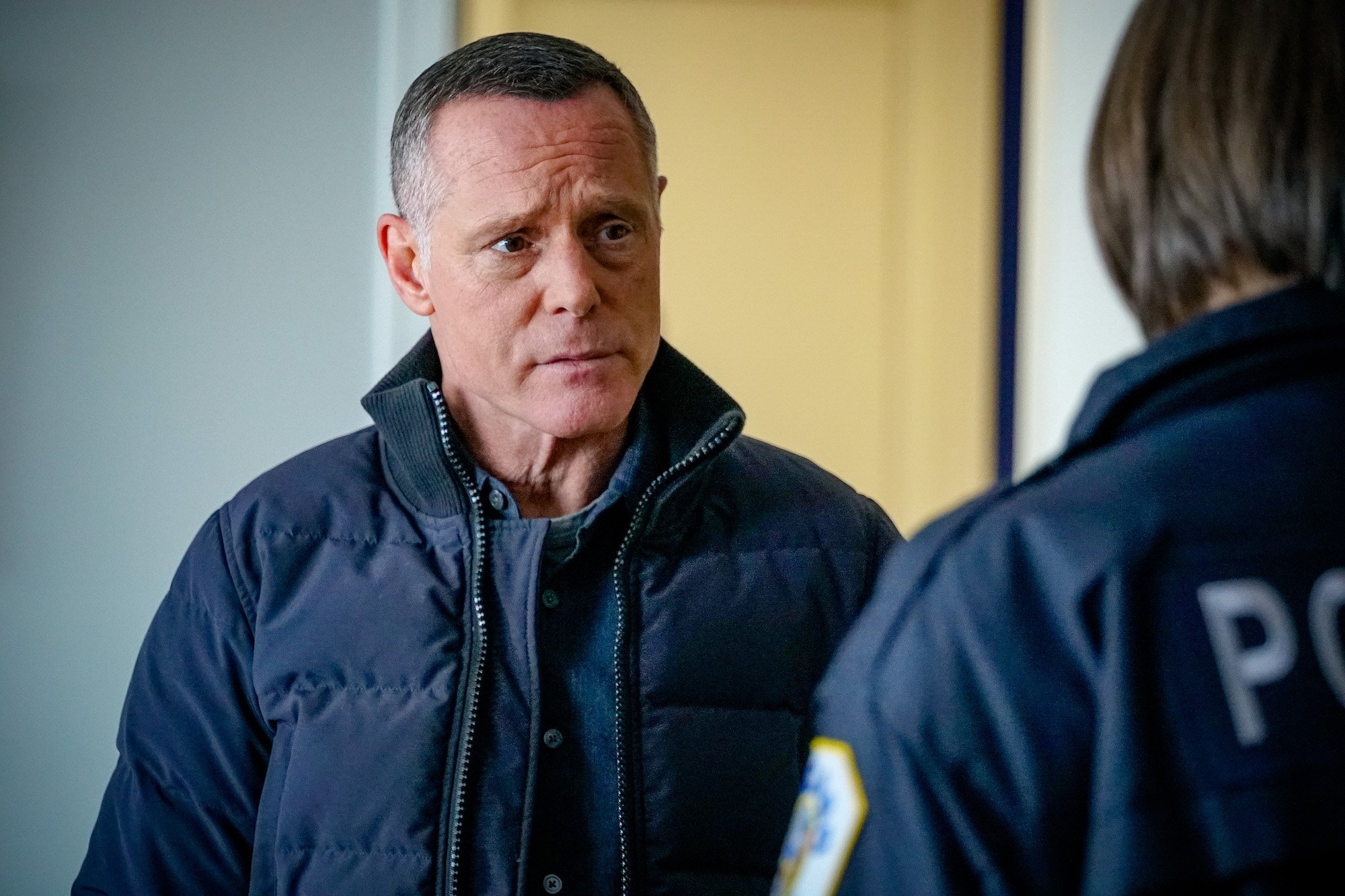 Jason Beghe's from modeling to acting
Beghe attended the preparatory high school, the Collegiate School, where he became fast friends with fellow actor David Duchovny and the late John F. Kennedy, Jr. After graduation, Beghe decided to have a photoshoot and started working as a model which took him to Europe as the Armani man for a couple of years, according to IMDb.
Upon returning to the states, Beghe turned to acting, landing the credited role of a state trooper in the 1991 film Thelma and Louise directed by Ridley Scott, followed by the role of Demi Moore's love interest in GI Jane in 1997, also directed by Scott.
Over the years, he earned many television credits appearing in such shows as Numb3rs, CSI New York, Criminal Minds, Veronica Mars, and JAG. When the One Chicago trilogy started with Chicago Fire, Beghe first appeared in his role as Voight. That episode did not shine his character in a positive light. Lt. Matt Casey (Jesse Spencer) accused him of being crooked as Voight wants to cover up the fact his son, Justin, was driving drunk causing a car accident drunk leaving a child paralyzed.
The spinoff show of Chicago PD came 1½ years following Chicago Fire's first season, in the fall of 2012.  As Voight, Beghe has appeared in all 148 episodes of the show thus far.
Beghe as Sgt. Voight in Chicago PD
The police work of Sgt. Voight and those detectives under his leadership often come under question. The Intelligence Team is responsible for investigating major offenses within their district including drug traffickers, organized crime, sex traffickers, and high-profile murders. Voight and some of his team have actually at times been jailed and fallen under internal investigation. Yet in actuality, Voight is affiliated with Internal Affairs and has been responsible for aiding in the taking down of some of Chicago's biggest fictional criminals including some within the department and those in elected political positions.
Voight is a widower whose wife died of cancer. He had a difficult relationship with his son, Justin (Josh Segarra), before Justin's murder in Season 3. History reveals that the Voights had taken in a wayward teen girl, Erin Lindsay (Sophia Bush), whose father had abused her and mother was a drug addict. Lindsay grew up to follow in Voight's footsteps by becoming a cop herself, eventually landing a position in Voight's unit. Voight is well respected by his team and fellow officers such as Sgt. Trudy Platt (Amy Norton), also in the 21st District, with whom he has worked closely with for years.
Beghe's raspy voice only aides to Voight's character. It is not something Beghe intended to develop for his career but rather came after being intubated following a car accident in 1999, according to Fabiosa. Having broken his neck, back, and ribs and injuring both lungs, he was in a coma for nearly a month. When awake, he tried to pull out the tube numerous times leaving him with the permanent gravelly voice.
More on Beghe's personal life
Beghe married actress Angie Janu in 2000. Together they have two sons, Bix and Bo. They filed for divorce at the end of 2017 which was finalized last year. While Janu got the couple's Malibu house, Beghe kept the Chicago condo where he lives while filming in the city for Chicago PD.
Beghe earns $250,000 per episode of the police drama. He also occasionally appears in Chicago Fire and Chicago Med, and the trilogy's crossover events. His net worth is estimated at $9 million, according to Celebrity Net Worth.
All three of the Chicago series shows have been renewed for three more years. Watch for new episodes coming this fall on NBC.