Who is 'Chicago P.D.' Actor Jesse Lee Soffer?
Chicago P.D. is one of the most popular shows on network television right now. It seems to have become an instant classic, along with its sister shows Chicago Med and Chicago Fire. Much of the Chicago P.D. popularity is thanks to the actors who star in it. Episode after episode, the all-star cast brings dramatic storylines to life. Even though the stars of the show are well known now, some of them were relatively green when Chicago P.D. began it's run. That includes Jesse Lee Soffer.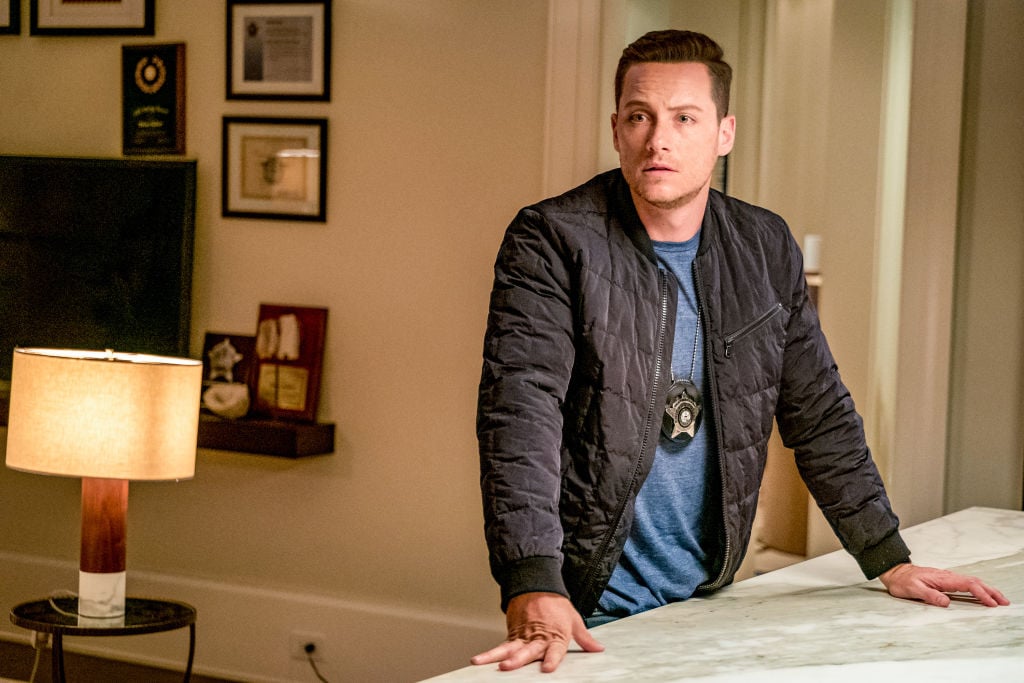 Jesse Lee Soffer was a child actor 
It's no wonder that Soffer has done so well on Chicago P.D. He's been in the acting business for a long time, according to IMDb. Although he wasn't exactly a child star, he's been working since 1993. He was eight at the time and had a role in the movie Matinee. That gave young Soffer (who was credited as Jesse Lee) the opportunity to act alongside the likes of John Goodman. 
He kept acting throughout his childhood. He was never the star of his earlier projects, but he didn't just land bit parts either. He was on six episodes of Mary Kate and Ashley Olsen's Two of a Kind and even played Bobby Brady in a few made for TV Brady Bunch specials. He appeared in one episode of CSI: Miami in 2002, right before his breakthrough. 
As the World Turns was Jesse Lee Soffer's longest acting gig until Chicago P.D.
Soffer was cast as Will Munson in As the World Turns in 2004. The popular soap opera first appeared on the air in 1995 and has given some of its cast members thousands of episode credits. Soffer himself was in 500 episodes during his six years on the show. After that, it seems like he wanted to move on to more primetime projects, and he left his soap opera life behind. 
He appeared in an episode of The Mentalist in 2011, and Rizzoli and Isles the same year. He had a regular role on the show The Mob Doctor, but unfortunately, that show only lasted one season. It may have helped him get noticed, however, because in 2013 he was cast as Jay Halstead. The character is a police officer on the Chicago police force in the Chicago franchise. 
Even though Jay Halstead is a well-known character on Chicago P.D., Soffer's first portrayal of Jay was actually on Chicago Fire. The firefighter drama was the first in the Chicago franchise to premiere, followed by Chicago P.D. a few months later, and Chicago Med a year after that, in the fall of 2015. Jay Halstead has appeared in each of the shows at some point. 
Are Chicago Med Actress Torrey DeVitto and Jesse Lee Soffer still dating?
All the Chicago shows bring a lot of much-craved drama to television. It turns out that the drama isn't just on camera when it comes to the franchise. There's off-screen drama too. In 2018, Soffer and an actress on Chicago Med, Torrey DeVitto, revealed that they were dating. 
The two met on the set of a crossover episode, and they started dating shortly after. Knowing that a real-life couple got together thanks to the shows made them even more exciting to watch. Especially since DeVitto's character, Dr. Natalie Manning, dated Jay Halstead's brother on the show. 
Unfortunately, the relationship didn't last long. Eight months later, in May 2019, they called it quits, according to US Magazine. It's too bad, especially considering DeVitto said she'd been very happy with him. Fans may wonder if the set is awkward now that there could be tension between DeVitto and Soffer.