Who is CNN Correspondent Brian Stelter's Wife?
News anchors and correspondents fill a very necessary role that often walks the line between information and entertainment. Ultimately, we end up seeing these journalists and pundits a lot more than we see our favorite actors and musicians, but we often don't know as much about their personal lives. As we see them report the news day after day and through some of the country's hardest moments, some of these news anchors become voices of comfort and hope. 
Brian Stelter, a longtime journalist and current correspondent for CNN is one of those faces of the news that has captured his own fan base. Learning a little more about Stelter's personal life gives some insight into how the journalist spends his days when he isn't reporting the latest breaking news.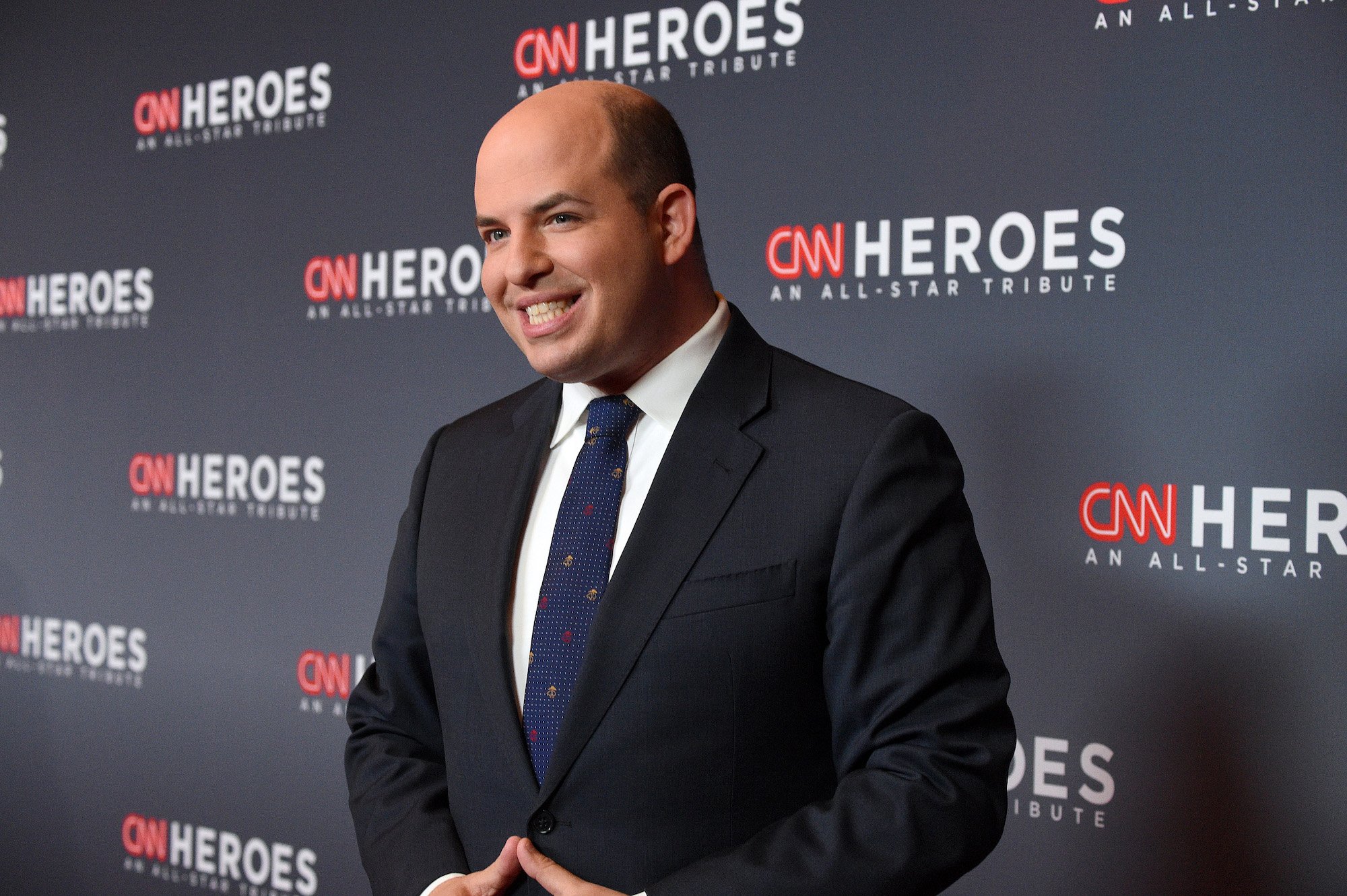 Brian Stelter has a long history in journalism 
Stelter knew early on in his professional path that the world of media and news was for him. While he was just a freshman at Towson University in 2004, he founded a blog called TV Newser, which took a close look at the television news industry. Stelter's passion for following TV news coincided with the transformation of how news is reported in the world of social media, so his commentary became quite popular, and he was able to sell his blog to Media Bistro in 2004. He continued to write for the platform until his graduation with a Bachelor's degree in Mass Communications with a concentration in Journalism. 
Starting in 2007, Stelter took his talents to none other than The New York Times where he worked covering television and digital media for the Business Day and Arts section of the famous paper. He continued his contribution to the blogging world as well, making frequent appearances at the Media Decoder blog for the Times. He continued this work until November of 2013 when he made a move to CNN. 
Brian Stelter has a big role at CNN
Stelter is probably best known for his work as the anchor of CNN's Reliable Sources. The show, which airs every Sunday, covers the week's top media stories. Stelter has clearly made a name for himself by focusing on the way that media influences our world, and he's also brought that expertise forward in multiple books. His 2013 book Top of the Morning: Inside the Cutthroat World of Morning TV explored the competitive nature of morning news shows. His most recent contribution just came out this year and is titled HOAX: Donald Trump, Fox News, and the Dangerous Distortion of Truth. 
As one might guess from the title of that book, Stelter has made himself a target of ire for rival news organization Fox and faced tough questions about CNN's own controversies in response. Through it all, Stelter has managed to gain a following of viewers who see him as level-headed, fair, and ready to dive deep into the media network that underpins how many of us learn about our world. 
Brian Stelter is married to a fellow journalist
Stelter doesn't necessarily get a break from it all when he gets home. In fact, he and his wife Jamie Stelter share professions in the media. Jamie is a co-anchor for Mornings on 1 on NY1. The couple likely has a lot to talk about around the dinner table — that is when they aren't busy wrangling their young children. According to The New York Times, the couple met when Brian asked a mutual friend to make a connection over Twitter 10 years ago. 
The Stelters live in Manhattan with their two young children. Their daughter, Sunny, is three, and their son, Story, is an infant. The pair of hardworking media correspondents has found a rhythm to their busy days between work and parenting and tend to rise early and go to bed early as well to keep it all under control.