Who Is Cote de Pablo's Favorite 'NCIS' Co-Star?
The intensely private Cote de Pablo has never explicitly stated who her favorite NCIS co-star is. However, we can hazard a reasonable guess as to who that is. The good news is, the actress' probable favorite is also a fan favorite: Michael Weatherly. The bad news is, he's even less likely to return to the show than de Pablo had been, although she will return next season.
Is Michael Weatherly Cote de Pablo's favorite co-star?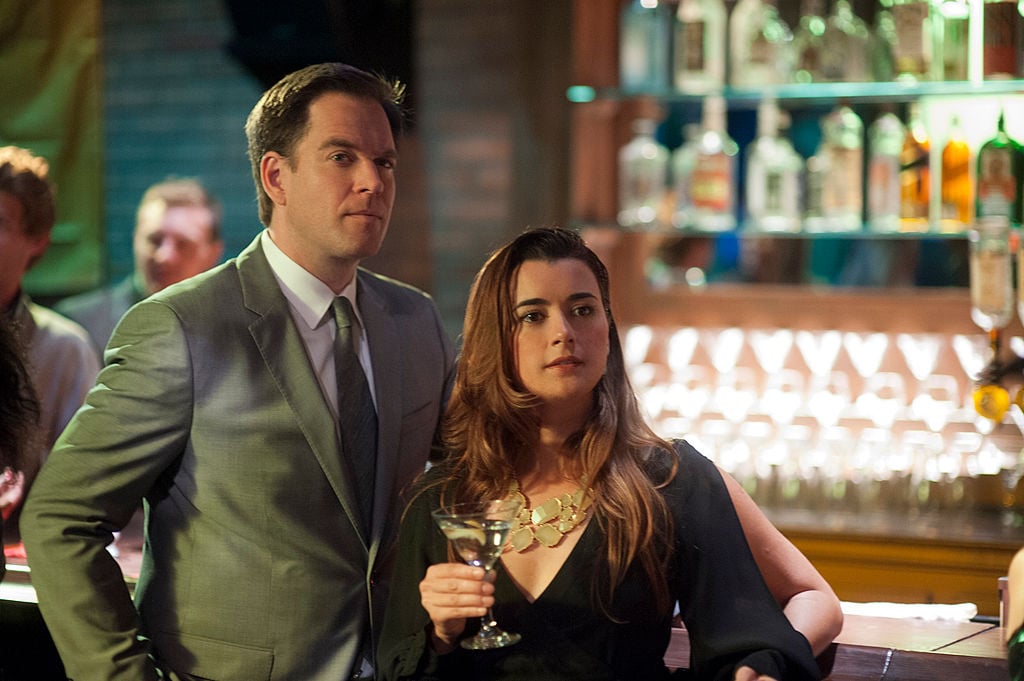 De Pablo and Weatherly played partners/lovers on the show, so the two literally and figuratively got close over several seasons. Their chemistry was evident even before they started filming together. De Pablo said to Entertainment Weekly:
"Michael and I clicked immediately. We sort of hated each other immediately and loved each other immediately … We realized we're so drastically different and so much alike that there was an immediate attraction."
However, de Pablo broke the hearts of millions of fans when she left the show in 2013. NCIS wrote her out by saying her character, Ziva David, had been killed in a mortar attack that was not depicted on screen. The show also revealed that she and Tony DiNozzo, played by Weatherly, had sired a child together. This was the rationale for Tony leaving when Weatherly left NCIS himself in 2016.
Since those departures, the fans have been begging de Pablo and Weatherly to come back. They were successful with de Pablo, who returned in dramatic fashion during the season finale last month, when she approached a surprised Gibbs (Mark Harmon) and told him he was in danger. Ziva will return in the fall to continue her storyline, although we would not count on her return being permanent.
News reports from 2018 said de Pablo and Harmon would produce a series for CBS, but the status of that project is uncertain.
Is Mark Harom really Cote de Pablo's favorite co-star?
Since de Pablo shared her return scene with Harmon, it's not unreasonable to guess that she had an attachment to the show's lead. And the two definitely had a bond, with Harmon giving de Pablo a nickname.
During an interview with Entertainment Tonight, de Pablo explains: "He calls me goat. Don't ask me why. I think it has to do with Cote. Cote (pronounces it coat). Goat."
It's not long before Mark Harmon chimes in and says: "Cote, the goat, that kind of goes together."
While Harmon and de Pablo are friendly toward one another, it reads more like professional, courteous friendship between co-workers and not anything beyond that
Michael Weatherly and Mark Harmon both have off-set issues
Although Weatherly has been off NCIS for three years, a return to the show for him could be thorny. He went on to star on the CBS series Bull, and his former co-star there, Eliza Dushku, accused him of sexual harassment, later making her accusations public and saying there was a toxic culture at CBS.
In the aftermath, Weatherly deleted his social media accounts. Bull remains on the air, but CBS probably isn't eager to bring any more controversy to NCIS than it already has.
Harmon has found himself the target of accusations too, by former co-star Pauley Perrette. In a tweet that she later deleted, Perrette said in no uncertain terms that she would never come back to the series because she does not feel safe around Harmon. She also suggested Harmon physically assaulted her on set and that she was afraid to come to work because of the unsafe environment. Harmon has declined to comment on the accusations.
At least fans have Ziva for awhile.
.