Who is Deshaun Watson's Girlfriend, Jilly Anais?
Houston Texans quarterback Deshaun Watson is one of the best young players in the league today. Watson was selected by the Texans 12th overall in the 2017 NFL Draft. That same year he setting and breaking rookie records when he suffered a season-ending injury in practice. After successful surgery, Watson was back to his old form the following season and was named to his first Pro Bowl in 2018.
Since then Watson's been doing what he does best on the field and has again led his team to the playoffs. Now, many of his fans want to know more about the quarterback's life off the field including who he's dating. Here's more on his model girlfriend, Jilly Anais, including which athlete she had a nasty breakup with before Watson.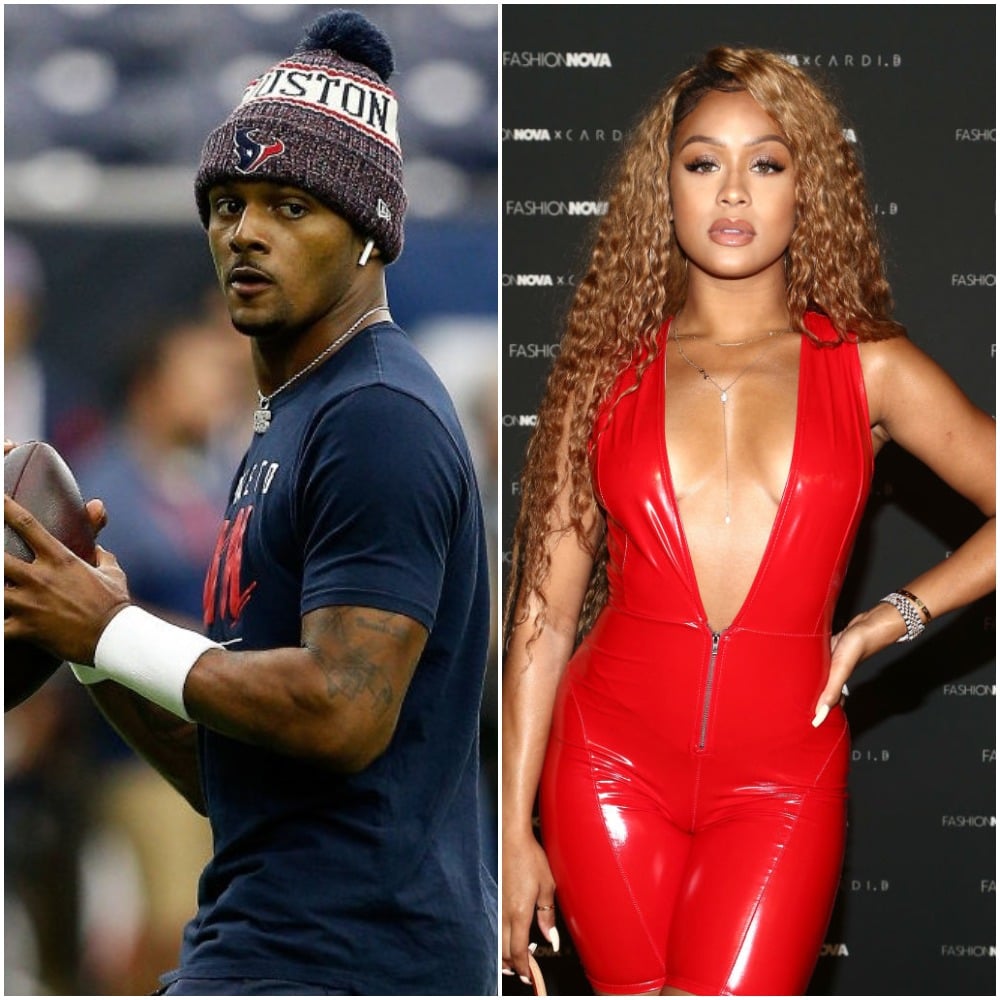 Anais is not just an Instagram model
Jillyann Anais Moor, now known as Jilly Anais, was born on Jan. 2, 1996. She was raised in Houston and is of French, Dutch, and Creole descent. Anias loved the performing arts and sports since she was a child. She took ballet classes when she was a toddler and later gravitated towards cheerleading. She also played soccer, basketball, and volleyball.
In 2011, she competed in her first beauty pageant and won the crown of Miss Teen Houston. Three years later, she moved to Los Angeles and in addition to modeling, landed a few acting gigs. Anais appeared in the shows Freakish, God Send, East Los High, and the TV movie Scooby Doo is Back.
On top of that, she's also a singer and released her EP titled The Juice in 2015.
She dated another athlete and Watson dated another IG model
Watson and Anais made headlines after they were spotted together in September 2019 at the NFL star's birthday party. While their relationship was new at the time the quarterback is not the first athlete Anais has dated and she is not the first IG model he's been linked to.
Anais was previously with San Antonio Spurs point guard Dejounte Murray before they had a messy breakup in which he publicly called her a "gold digger." She later responded via a video in which she defended her character and wanted clarification on the definition of a gold digger because she said that is not her as she came from money.
Prior to dating Anais, Watson was linked to another IG model named Ashley Marie. She accompanied him to the 2019 Pro Bowl in January at Camping World Stadium in Orlando, Florida, and documented their weekend together on her IG stories.
Watson showered Anais with impressive gifts for her birthday
After ringing in the new year, Anais celebrated her 24th birthday with the athlete and several of their friends.
TMZ noted that quarterback AJ McCarron's wife, Katherine Webb, was at the bash and posted video of the couple kissing after Watson gifted Anais a custom Louis Vuitton box and diamond bracelets.
The model happily showed off her gifts in another video which featured Watson. In that clip, the two are heard telling each other "I love you."
Read more: Who is Buffalo Bills Quarterback Josh Allen's Girlfriend, Brittany Williams?