Who is Dirk Nowitzki's Wife, Jessica Olsson?
Get to know the woman married to retired NBA star Dirk Nowitzki.
After an NBA season filled with speculation that this would be Dirk Nowitzki's last go around, the best player to ever put on a Dallas Mavericks uniform made things official and announced his retirement. He spoke to the sold-out crowd at the American Airlines Center following the team's last home game on Tuesday, April 9.
"This is obviously super, super emotional," Nowitzki told the fans there to see him cap off his 21-year career. "Just too many people to really thank … I put you guys on a helluva ride with a lot of ups and downs, and you guys always stuck with me and supported me, so I appreciate it."
Also with him through many of those ups and downs offering unwavering support was his wife, Jessica Olsson.
Here's more about the pair including how long they've been together, how many children they have, and how they responded to talk about their interracial marriage.
Olsson was born in Sweden
Like Nowitzki, who was born in Würzburg, Germany, Olsson was also born and raised outside of the U.S.
Olsson was born in Gävle, Sweden, to a Kenyan mother and Swedish father. She has younger twin brothers, Marcus and Martin. They are both professional soccer players in the U.K. and have played for the Swedish National Team as well.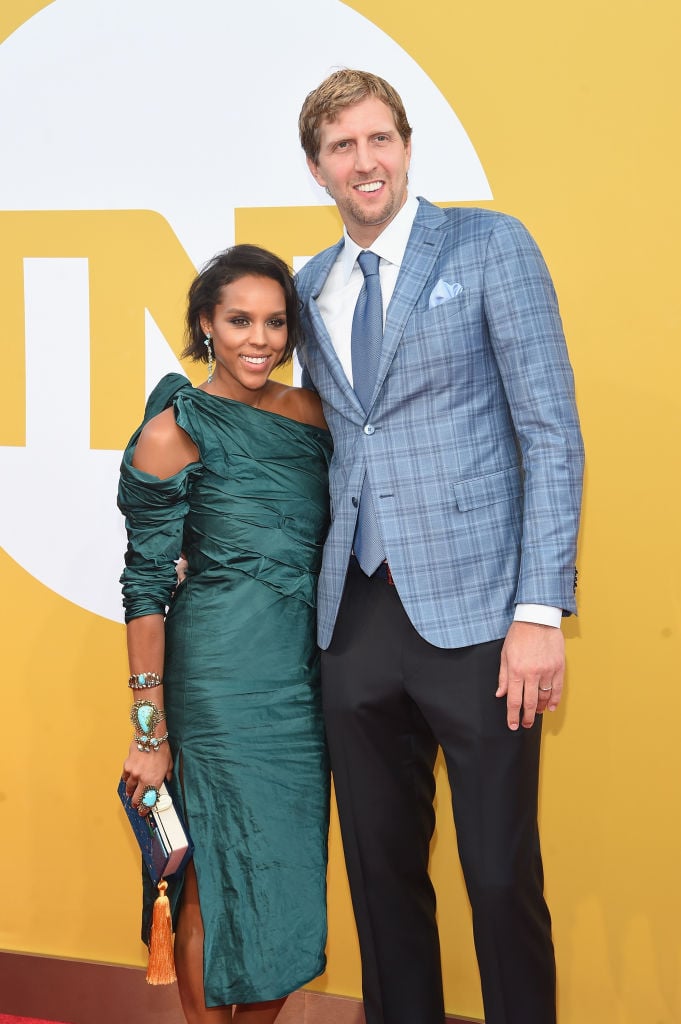 How the couple met
Nowitzki met Olsson at a charity event for the Sports for Education and Economic Development Project in 2010.
The basketball star immediately became smitten with Olsson, who worked at a Dallas Art Gallery at the time, and they began dating before tying the knot in 2012.
"I think we just clicked intellectually," Nowitzki said. "She likes art, she likes sports. Her brothers both played soccer. She grew up around sports. We both love tennis and we love to travel. We both love kids and family."
How many children they have
The couple has three children together. They welcomed their daughter, Malaika, in 2013. In 2015, the couple had a son, Max, and a year later their second son, Morris, was born.
The Nowitzki household is trilingual as the kids are being taught to speak English, Swedish, and German. 

When their interracial marriage made news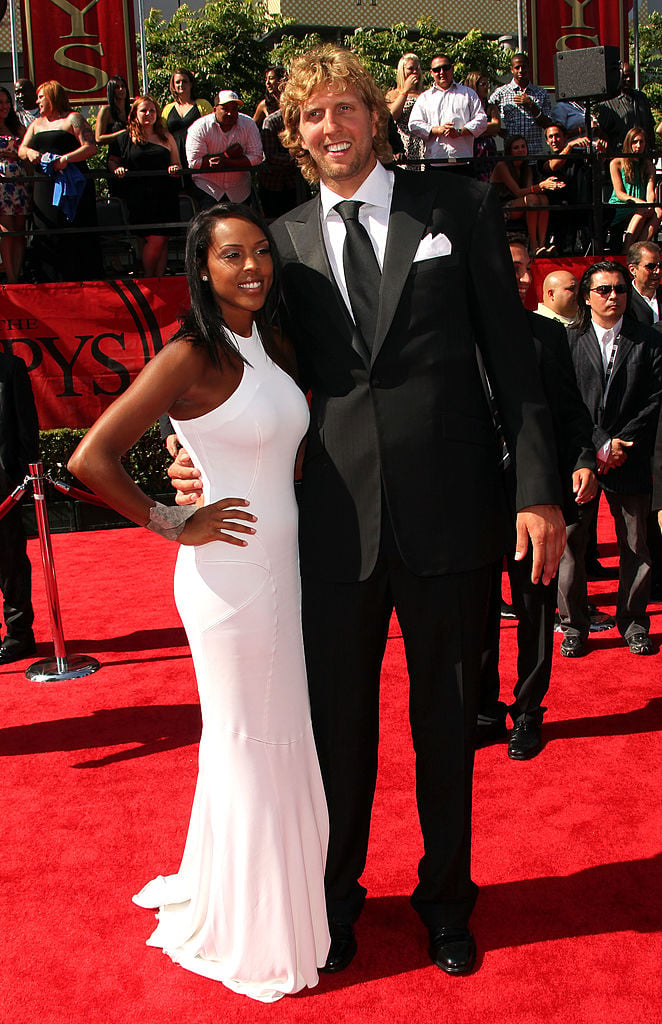 Although race has never been an issue for the pair it became a hot topic after their public appearance together at the ESPYS a year before they got married.
When Nowitzki got up to accept the award for Best NBA Player he kissed Olsson and Twitter erupted. The comments from fans and fellow athletes weren't negative, but they were race-related.
No matter what was posted on social media that night, Nowitzki said that no one has ever come to him with any racial comments about Olsson.
"Nobody actually approached me with it. Everybody that's met my wife has said she's great with me," the future Hall of Famer explained. "So I haven't heard any of that to my face. I'm sure there's some people that think of it to themselves. But, I've never heard it to my face."
He added that "Growing up in Germany, and basketball, we've always grown up around all sorts of races. I played with the national team where half of my teammates were from Yugoslavia. Color or race for me never really mattered, and that's also the beauty of sports. You're a team. Same with marriage. You're a team."
Read more: How Long Have Dwyane Wade and Gabrielle Union Been Married and How Many Children Do They Have?
Check out The Cheat Sheet on Facebook!