Who Is Dr. Dre's Estranged Wife, Nicole Young?
Find out more about the woman who is divorcing rap music mogul Dr. Dre after more than two decades of marriage.
Following the news that rapper and music producer Dr. Dre and his wife, Nicole Young, were ending their marriage after nearly 24 years together, their divorce showdown just keeps getting uglier.
Young is seeking $2 million a month in spousal support from Dr. Dre, whose real name is Andre Romelle Young. The emcee's soon-to-be ex-wife initially said there was no prenuptial agreement, but later stated that they did have one but a few years after getting hitched Dre changed his mind and tore it up.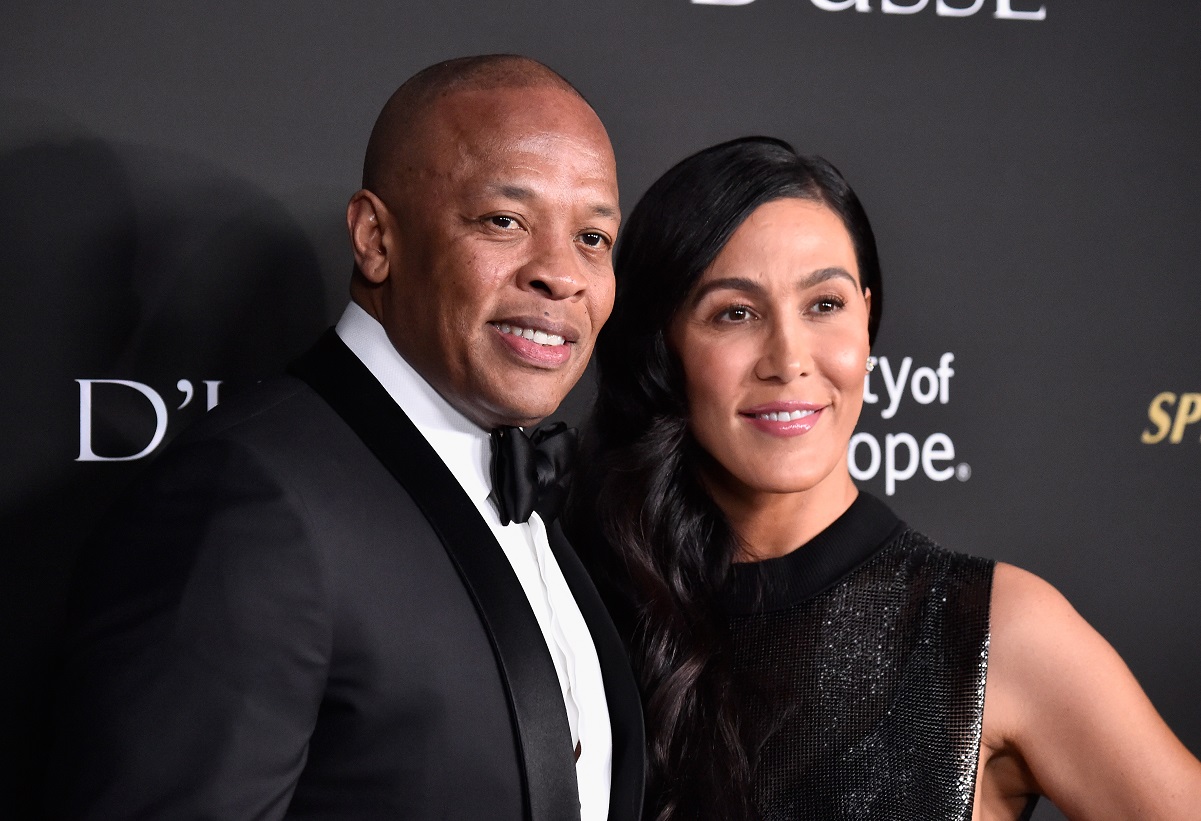 Related: What Is Dr. Dre's Net Worth?
In September, Young was accused of draining funds from their Record One business account after she allegedly wrote a check to herself in the amount of $363,571.85. 
Young's lawyer Bryan Freedman told TMZ that "This is just a low-grade PR stunt by Andre and his team to try to change the fact that he was caught red-handed and sued for trying to cheat Nicole out of community property to which she is entitled. There is no question that Nicole had both the contractual and the legal right to have taken this action and Andre's team is well aware of this fact. Any suggestion she did something untoward is preposterous and pathetic."
Young was previously married to an NBA player
Before marrying the hip-hop mogul Young, who was born Nicole Kendra Plotzer on Jan. 1, 1970, wed NBA player Sedale Threatt. She and the former Los Angeles Lakers point guard tied the knot in 1992.
She met Dr. Dre was she was still married and according to HipHopDX, the rap star wrote her a letter in 1995 that read: "Hopefully you doing well and you realized you need to quit f*cking with Sedale and come home to your doctor. I will take care of you baby girl."
Young left Threatt and married Dre in 1996 after dating for four months.
Young's a stepmother to Dre's older children; they have 2 kids together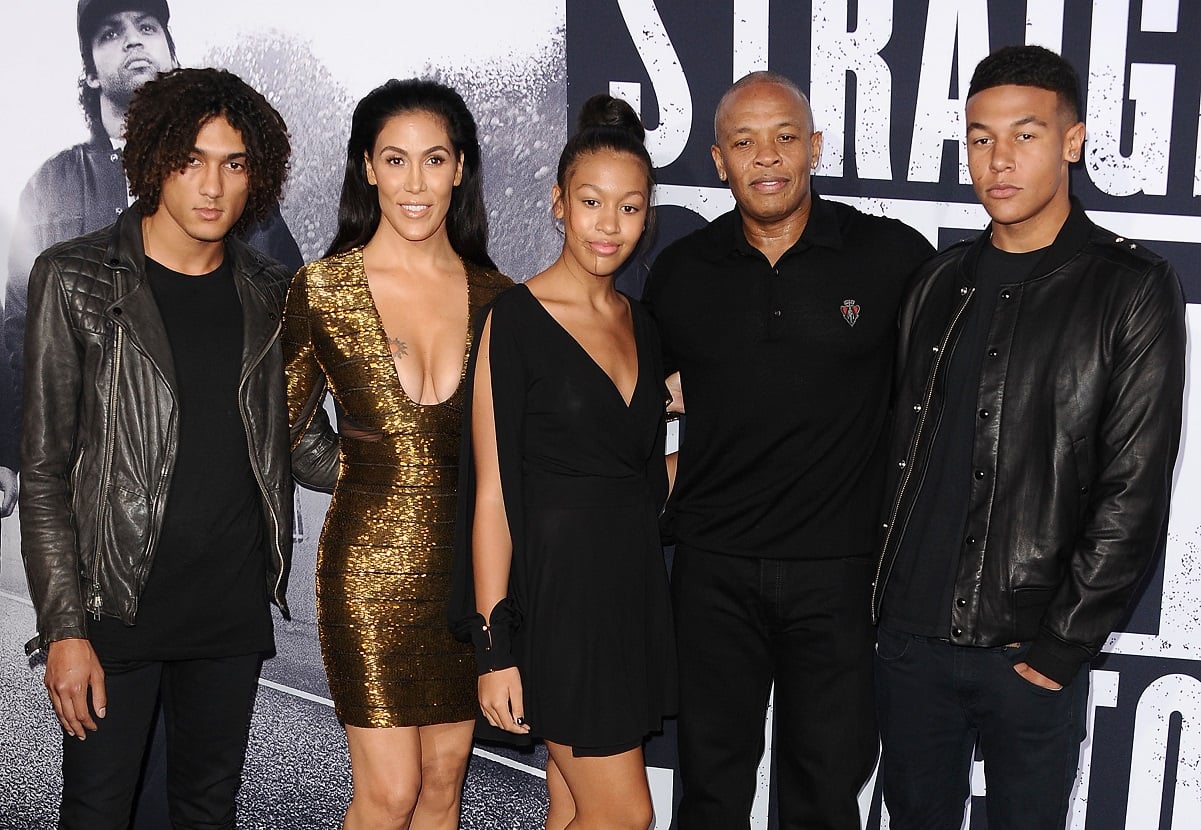 Young gave birth to their first child –a son they named Truice–in 1997. Four years later, they welcomed their daughter, Truly.
Young's also the stepmother of Dre's older children–Tyra, La Tanya, Marcel, and Curtis–from his previous relationships.
On Aug. 23, 2008, the "California Love" hitmaker's song Andre was found dead. He was 20.
People noted that coroner spokesman Larry Dietz said the death was ruled an accident "due to morphine and heroin intoxication."
Young is reportedly a lawyer but there's no evidence of her practicing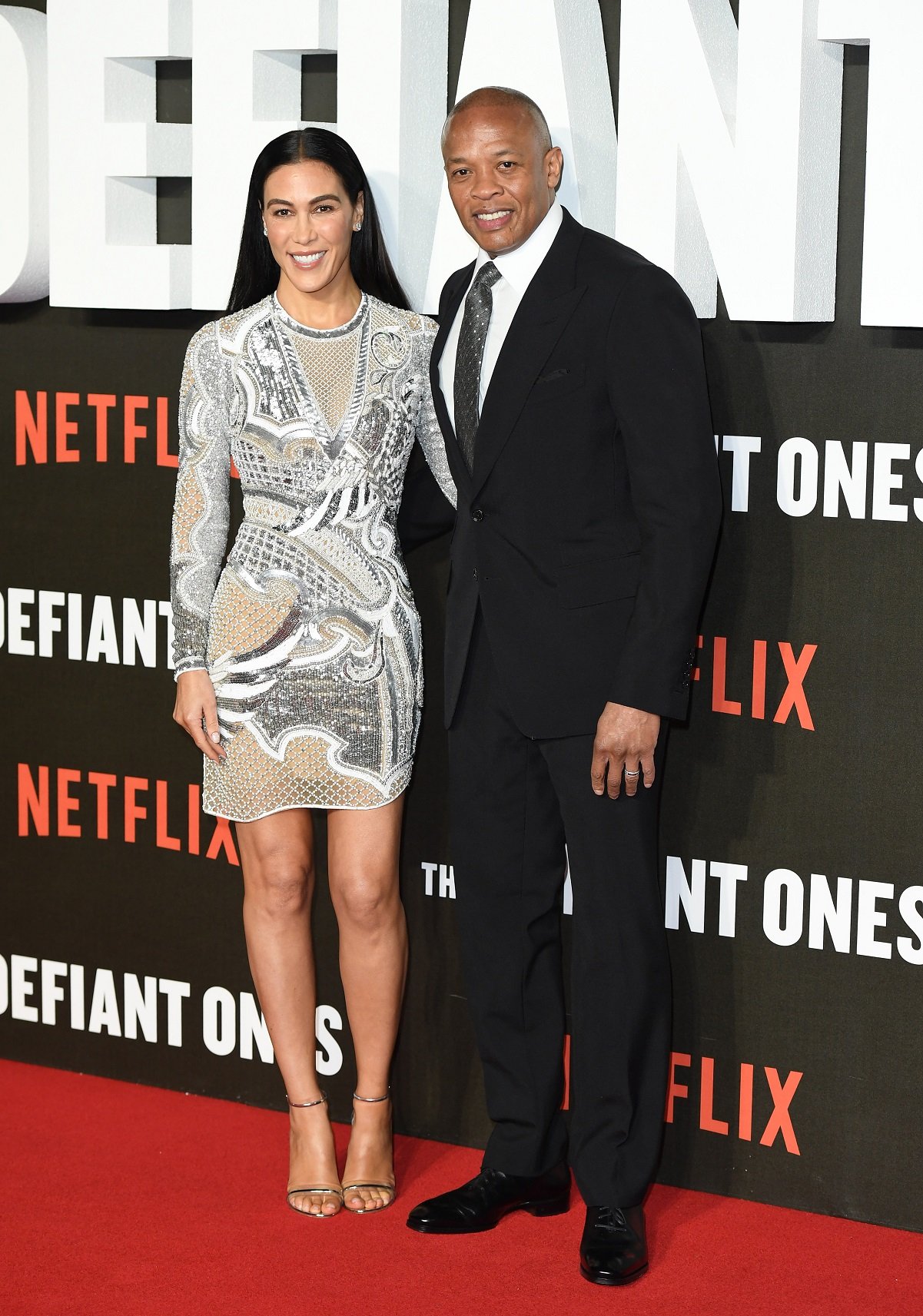 Several media outlets have reported that Young worked as an attorney prior to her marriage to the "Let Me Ride" artist. However, there is no evidence that she ever practiced law.
Her name is not listed on the website for the State Bar of California and there is no information available about when and where she received her law degree from.