Who Is Dua Lipa Dating and How Long Have They Been Together?
Talented pop singer Dua Lipa is currently dating Anwar Hadid. Both started the year by ending previous relationships. Hadid is a big fan of her music. From their Hyde Park appearance to spending the holidays together, the youngest Hadid and the musical chart-topper certainly look the part of a happy couple.
Could the singer of such hits as "New Rules" and "IDGAF" and the American model and TV personality be the next celebrity couple to keep an eye on?
Dua Lipa and Anwar Hadid started dating this summer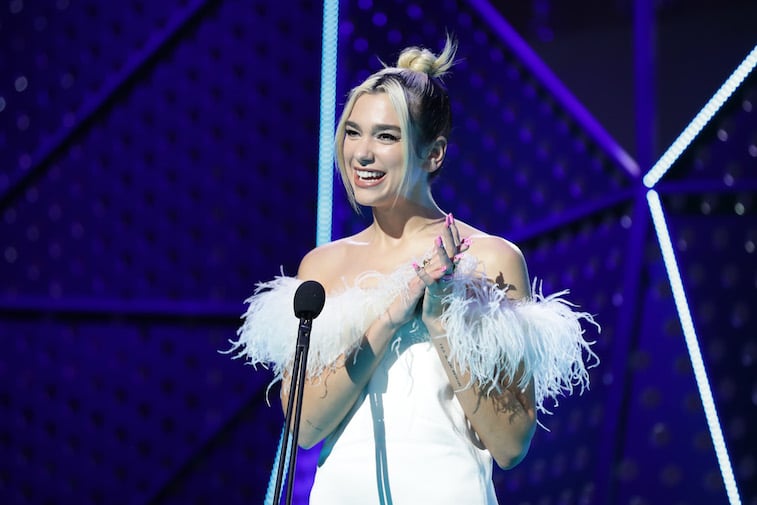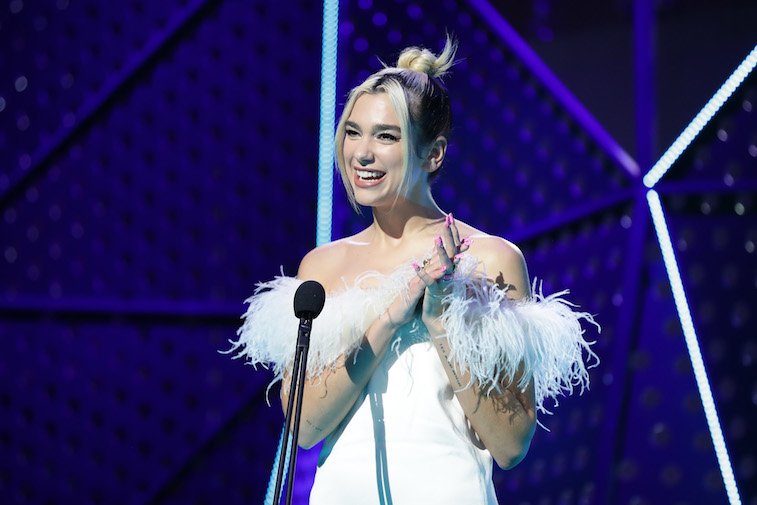 According to Cosmopolitan, rumors the two were dating started over the summer. They were spotted together at the British Summer Time Festival in Hyde Park, kissing and being very affectionate with each other. Only weeks later, the news broke that the couple had moved in together.
Back in June, Lipa broke up with her long-time boyfriend and model Isaac Carew. They'd dated since 2013 and split up the first time back in early 2017. In January 2018, the pair reunited.
Hadid previously dated actress Nicola Peltz. The pair split up around the time Hadid and Kendall Jenner were pictured kissing.
TMZ reported that Hadid, the younger brother of Bella and Gigi Hadid, reached out to Lipa when he learned she'd broken things off with Isaac. Lipa is friends with his sister Gigi. Hadid is a big fan of Lipa's music and thought he'd take a chance and ask her out once he discovered she was single.
Dua Lipa's ummer romance
The picture of them together at the BST festival in Hyde Park was their first. The pair happily cuddled and kissed, taking in performances at the festival here and there. They were spotted together again in August in Malibu. First at the celebration of her 24th birthday and then during a surfing date that included wet suits.
By the top of September, The Sun reported that the pair had gotten an apartment in New York where they would live together. A source told The Sun that the two spent all their time together so the move made perfect sense. Lipa always stayed with him in LA and he always stayed with her in London. The move seemed a good idea.
October found them both dying their hair blonde and getting matching manicures.
Lipa opened the show at the MTV EMA Awards in Seville in November with "Don't Stop Now" and Hadid was there with her. He also appeared with her on the red carpet of the American Music Awards later in November with lots of PDA for the press and fans. The appearance is considered by many as the couple's first official appearance.
Bonding over music
As TMZ reported in July, Hadid was already a fan of Lipa's music before he ever went out with her.
A source for TMZ said that likewise, Lipa "peeped his new album 'Bleach'" and she let him know she liked it. Shortly following his 20th birthday party, Lipa came and hung out with him for several days in LA. Hadid attended the Maison Valentino Fashion Show in France after that and made a trip to England immediately after to see Lipa.
The couple has been extremely private about their relationship up until now. Fans have relied on their appearances in public to get small peeks into their life together.
They appear ready to bring in the new year together, having been spotted in sunny Miami on December 30th according to Page Six. Spotted by the side of a pool, they look happy as ever. Lipa wore a dark bikini with polka dots while Hadid wore jeans and a black, short-sleeved button-up shirt.
The couple appeared in multiple shots poolside and with friends at a hot tub. One photo showed the couple on a dock with Hadid grabbing at his love's booty.
It's looking like the relationship may have some staying power but only time will tell. Both Hadid and Lipa, according to TMZ sources, are committed to making the relationship work.