Who Is Eli Manning's Wife, Abby McGrew?
Get to know the woman married to New York Giants quarterback Eli Manning.
Eli Manning has been the face of the New York Giants for nearly 15 years but that era has come to a close as rookie Daniel Jones was named the starting quarterback for the team's next game. During his time as the Giants signal caller, Manning won two Super Bowls and was named the MVP in those games but his play the past few seasons has indicated that his best days may be behind him.
After the announcement was made, social media was flooded with "Thank You Eli" tributes from fans showing their appreciation for everything Manning did for the organization. With his name making headlines, many NFL fans also had questions about his life and wanted to learn as much as they can as about the athlete. Here's more on Manning and his wife, Abby McGrew.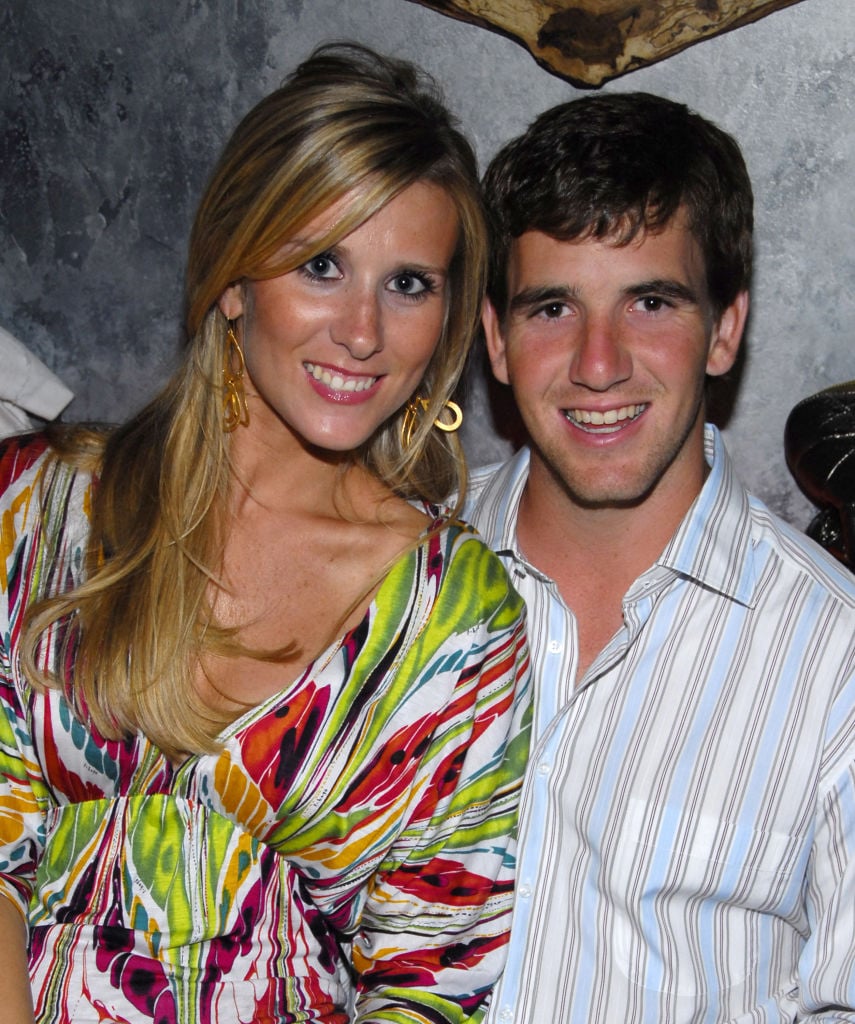 The Eli Manning era is likely over in New York
Manning played his college ball at the University of Mississippi and was the No. 1 pick in the 2004 NFL Draft. He was selected by the San Diego Chargers (a team he publicly stated he would not play for) and traded to the Giants.
He not only won two Super Bowls in New York but was also named to the Pro Bowl four times. In recent years though, there has been talk about benching Manning and the team did so in 2017. Then head coach Ben McAdoo named Geno Smith the starter but after one week, Manning was back under center again.
Now, it's head coach Pat Shumer who decided to make this call and drafted Jones in the first round so it feels like this move will be permanent.
"Eli and I spoke this morning," Shurmur told reporters on Tuesday. "I told him that we are making a change and going with Daniel as the starter. I also talked to Daniel. Eli was obviously disappointed, as you would expect, but he said he would be what he has always been, a good teammate, and continue to prepare to help this team win games. Daniel understands the challenge at hand, and he will be ready to play on Sunday."
How Manning met his wife and how long they've been married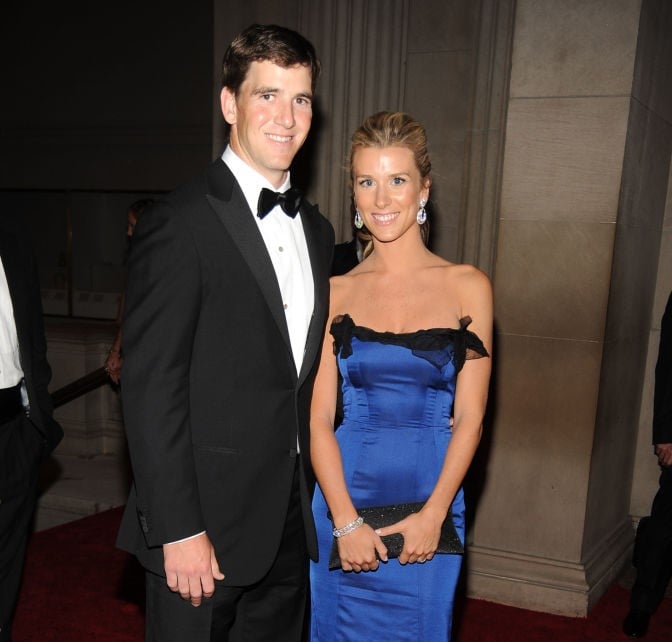 McGrew was born in 1984 in Nashville, Tennessee. She met the athlete when they attended college together at Ole Miss where she earned a degree in family and consumer sciences.
"The couple met in the spring of 2002 at the University of Mississippi while he was a junior and she was a freshman. The two dated through the spring semester and became an official couple the following fall as Eli began the 2002-'03 football season as quarterback for the Ole Miss Rebels," My New Orleans noted.
Manning and McGrew got engaged in 2007 while they were in Nashville visiting McGrew's family. On April 19, 2008, the pair tied the knot in Los Cabos, Mexico. 
How many children Manning and McGrew have together
Manning and McGrew have four children together.
Their oldest daughter, Ava Frances, was born in 2011 followed by another daughter, Lucy Thomas, in 2013. The couple then welcomed their third daughter, Caroline Olivia, two years later. On Feb. 3, 2019, McGrew gave birth to the couple's first son, who they named Charles Elisha.