Who is 'Elite' Actor Itzan Escamilla?
The shock talk about Netflix's Elite is ongoing, including the streamer renewing the show for two more seasons. While from Spain, the stories Elite tells about the class divides are truly eye-opening and provocative. Thanks to compelling actors portraying the leads, the show found new talent who have yet to find individual success here in America.
One of those is Itzan Escamilla, who plays Samuel García Domínguez on the show. Those familiar with the characters know he's one of the more conscientious students at the wealthy private school he transfers to. Will Escamilla become a bigger star here in the states after hailing from Madrid?
Itzan Escamilla still has a relatively short credits list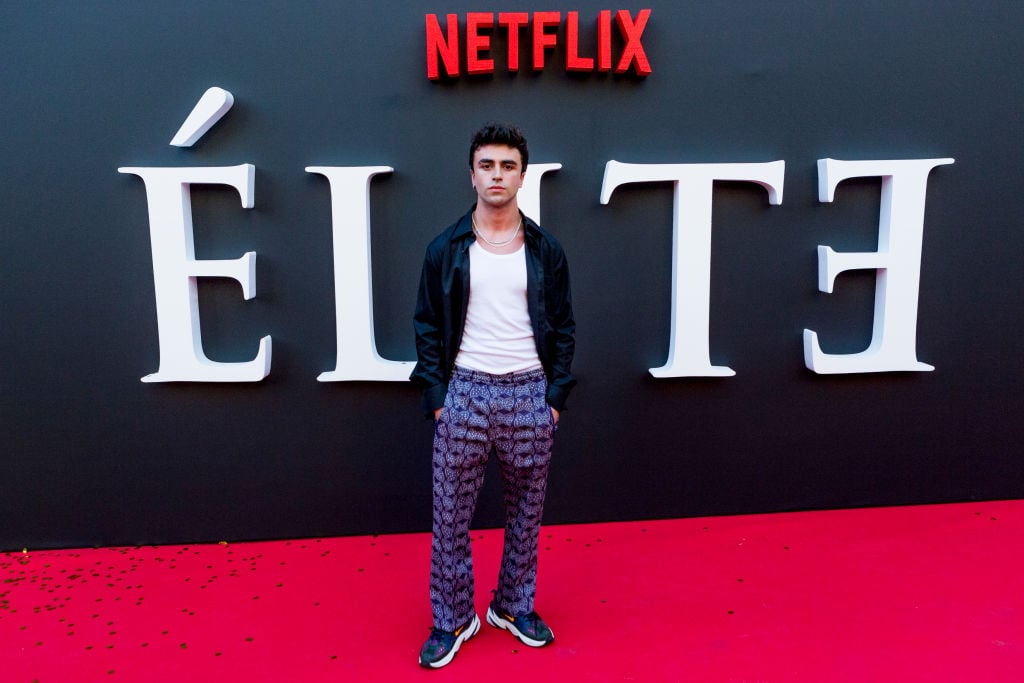 Born Itzan Escamilla Guerrero in 1997, Escamilla has stayed in his native Spain, first appearing on the historical drama Seis hermanas. His memorable appearance in that at the age of 19 led to plenty more acting work, including a part as a regular on another series before the year ended.
This was on another historical drama called Víctor Ros where he played Juan for seven episodes. After other TV guest shots, he landed yet another series, this time with an English title: Cable Girls.
In Spain, this was another hit and aired on Netflix from 2017-18, giving Escamilla familiarity with streaming audiences. What made the series so notable is the main characters were women, depicting how working-class women (in a 1920s-era Spanish telecommunications company) faced so many challenges.
Escamilla played Francisco in the above show for only three episodes until finding a break to act in a theatrical movie.
Strategy to become a movie star before Elite came calling
In late 2019, Escamilla starred in a movie made in Spain called Planeta 5000. The story involved a young guy named Sergio who joins a religious cult with his girlfriend. Latter tries valiantly to escape the cult's clutches while Sergio seems hellbent on staying in.
Yes, the plot is a little familiar, but an example of how daring Spain has always been in film. Just before the film came out, Escamilla managed to land the role of Samuel on Elite.
Perhaps this was for the best since Planeta 5000 had a very small audience. In America, Escamilla was certainly unknown, as was most of the cast. Before the end of 2018, he became more familiar here once Netflix offered the show to U.S. viewers.
It appears Escamilla will stay devoted to the show for a while after Netflix upped the season count. What will become of his Samuel character, though? Can Escamilla use this series to become an international movie actor?
The second season of Elite had Samuel go missing
Anyone who watches Elite regularly likely remembers Samuel going into hiding last season because he had information about who killed Marina. He works with Guzmán to work out plans to reveal things, yet everyone thinks, for a time, that Samuel was murdered.
After coming out of hiding, it made Escamilla's character all the more memorable, likely giving him plenty of offers for other work if he has time. According to his IMDb page, Elite is his only commitment at the moment. He also has episode appearances on the show scheduled through 2021.
Thanks to Netflix showcasing more shows from other countries, it might give better chances for an actor from Spain to become a bigger American star. After all, with talent ranging from Antonio Banderas to Penélope Cruz being from Spain and household American names, there may be room for Escamilla with his castmates.