Who Is Elizabeth Holmes?
Meet Elizabeth Holmes the former billionaire CEO of Theranos who is now facing jail time.
If you enjoy true crime stories — who doesn't?! — clear your schedule because two documentaries about the rise and fall of Elizabeth Holmes and her Silicon Valley startup company, Theranos, are set to premiere very soon.
Before you watch the documentaries, get the backstory on Holmes and her multi-billion dollar company. Learn exactly how she and her company became the subject of an indictment.

Who is Elizabeth Holmes?

Holmes was once described as "the next Steve Jobs." Now she's facing 20 years of jail time for wire fraud.

But we're getting ahead of ourselves. Let's go back to 2003 when this story began.

Holmes dropped out of Stanford University in 2003 to launch the startup company Theranos. The company claimed it could offer more efficient and comprehensive blood tests for all kinds of ailments — cholesterol, cancer, and diabetes etc. — without requiring people to visit a doctor's office.
With the prick of a finger, these comprehensive tests could be done, no vials of blood or visits to a doctor's office required.

Holmes received $400 million in investments for Theranos. 11 years later, Theranos was valued at $9 billion making Holmes the wealthiest woman in America and the youngest self-made female billionaire.

By 2016, Holmes' clout and her billions were gone.

Technology didn't meet claims

In 2014, employees began leaving Theranos. Come to find out, Edison technology the company said was the key to getting comprehensive tests with a finger prick, wasn't as comprehensive as they thought. The company had to use traditional lab machines until they figured out how to make their Edison technology work how they claimed it would.

This led to the Federal Drug Administration revoking Theranos' right to run blood tests for two years after using an "uncleared medical device." Then followed a fraud investigation by the Securities and Exchange Commission. Holmes net worth became $0 when the value of Theranos plummeted.

Indictment

In June 2018, Holmes and the former president and COO of Theranos, Ramesh "Sunny" Balwani, were charged with nine counts of wire fraud and two counts of conspiracy to commit wire fraud by the U.S. District Attorney for the Northern District of California.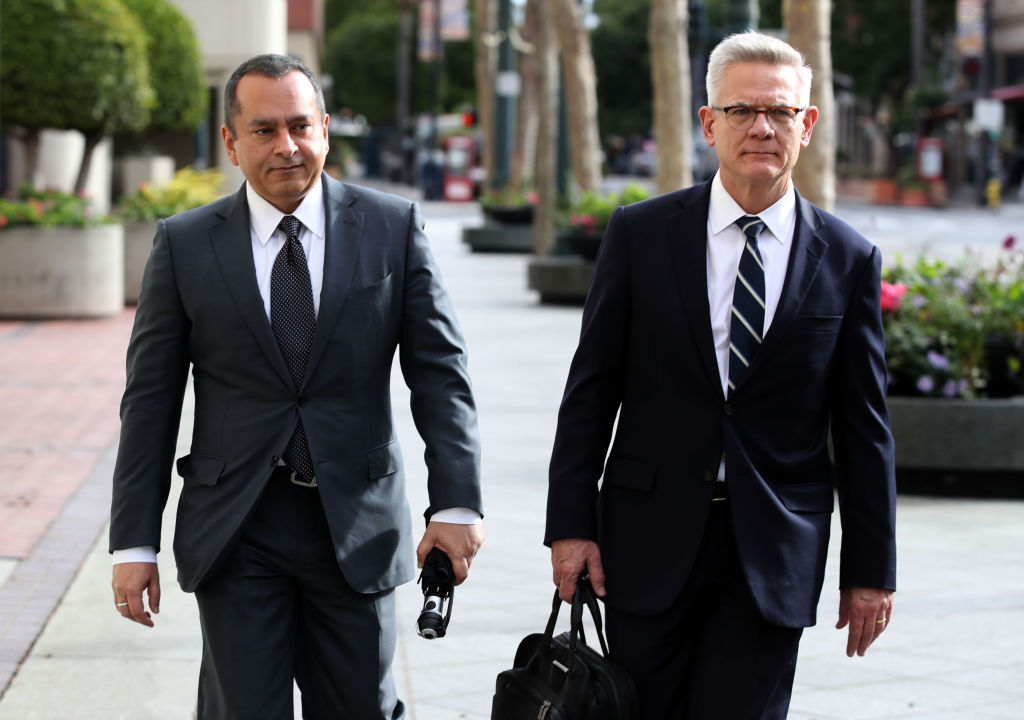 Both could face up to 20 years in jail and considerable fines if convicted.

'Dropout' documentary

Rebecca Jarvis, the ABC News Chief Business, Technology and Economics Correspondent, and producers have spent three years investigating Holmes and Theranos, according to ABC News. The documentary titled, Dropout, will be featured in a two-hour episode of 20/20.

In the documentary, viewers get to see Holmes testify in never-before-broadcast deposition tapes where she says "I don't know" more than 600 times. There are also six podcast episodes to go along with the documentary.

HBO documentary

HBO also has a documentary about Holmes' and her company called The Inventor: Out for Blood in Silicon Valley. The documentary is set to premiere on Monday, March 18, 2019, at 9 p.m. on HBO Go and HBO Now. Alex Gibney, an Academy Award winner, directs the documentary.
Other coverage
Along with the 20/20 and HBO documentaries, there's a book on Holmes' fall from billionaire to possible inmate called Bad Blood: Secrets and Lies in a Silicon Valley Startup, by John Carreyrou.