Who Is Emily Ratajkowski's Husband? Everything To Know About Sebastian Bear-McClard
Emily Ratajkowski is a model and actress who has taken the world by storm in the last few years. She got first gained attention when she appeared on the hit Nickelodeon series, iCarly when she was just a teenager. As she grew up, her career continued to flourish where she landed a role in the blockbuster hit, Gone Girl. She was also featured on the cover of Sports Illustrated and appeared in a few different music videos, including Robin Thicke's Blurred Lines.
While most people know all about Ratajkowski and her career, there are many things that they do not know about her husband, Sebastian Bear-McClard. So, who exactly Bear-McClard and how long has he been married to Ratajkowski? Here is everything you need to know about Sebastian Bear-McClard.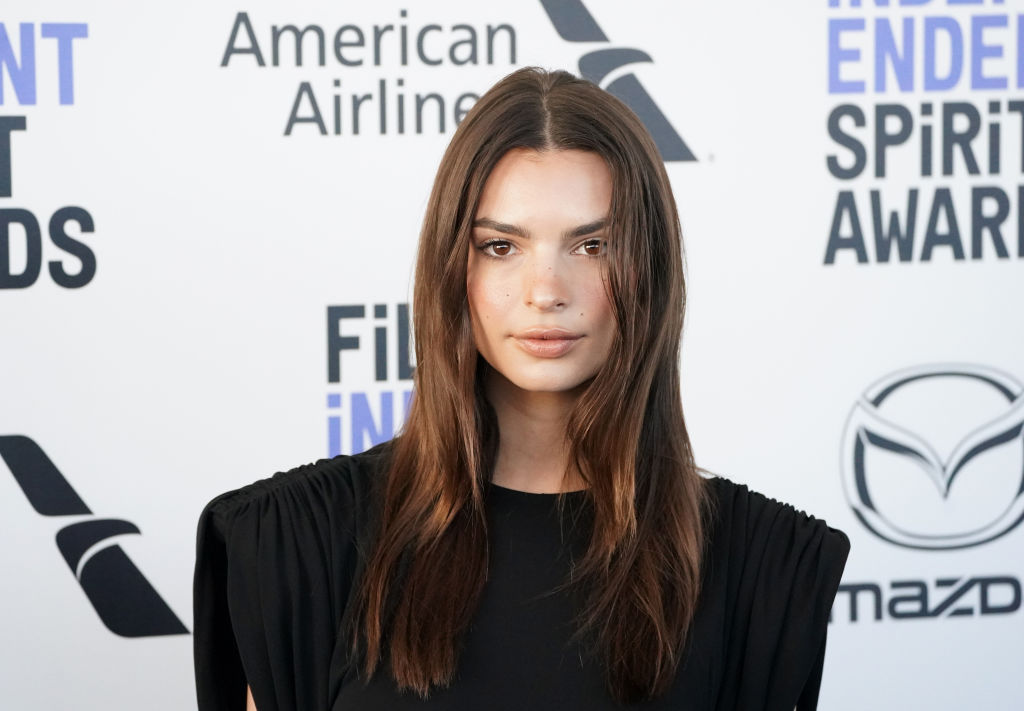 Who is Sebastian Bear-McClard and when did he meet Emily Ratajkowski?
Bear-McClard is a film producer who has mostly produced indie films. One of the most popular movies that he produced was Good Times starring Robert Pattinson.
He married Ratajkowski in 2018 in a surprise courthouse ceremony in New York. Ratajkowski posted the news on Instagram shortly after her wedding day and fans were understandably shocked. She had just gotten out of a long-term relationship with music producer, Jeff Magid. She had not announced the fact that she had started dating Bear-McClard before she shared the news of her marriage.
The two had actually only dated for a few weeks before getting married. However, they actually had known each other for a couple of years before they decided to tie the knot. A source close to the couple told US Weekly, "Emily has known Sebastian for years. They were all in a friend group… He wasn't a stranger."
Sebastian Bear-McClard faced criticism over his financial status
Last year, Bear-McClard caught a lot of criticism from fans once they learned that he had allegedly not paid rent for his apartment since 2017.
Bear-McClard first rented the upscale apartment in SoHo in 2013. According to W Magazine, he stopped paying rent in 2017, when his lease ended, but he did not move out. Instead, he had tried to take advantage of New York's loft law that helps low-income artists obtain housing.
Bear-McClard, who reportedly has a net worth of $12 million, claims that he did not have the money to afford his nearly $5,000 a month rent. His wife supported his claims by saying, "He's an independent movie producer so people thinking he's rich is real nice but not based in fact. He was raised in the neighborhood he lives in now, both of his parents are artists who were priced out of their homes in downtown New York … I'm proud he's fighting the good fight against a real estate conglomerate that bought the building he lives in for $40 million and has continued to spread misinformation on its tenants in order to profit. NYC has changed so much and it's a shame that people who work in creative fields are being moved out of the city."
The owner of his apartment building claimed that the producer owed him over $160,000 in rent. However, in 2019, Bear-McClard and his landlord apparently came to some sort of agreement where his landlord agreed to pay him an undisclosed amount if he and Ratajkowski agreed to move, which they did.
Are Emily Ratajkowski and Sebastian Bear-McClard still together?
Because Ratajkowski had such a short courtship before marrying her husband, many fans thought that their marriage would not last very long. However, they have proved the haters wrong.
Today, they still live in New York and have just celebrated their second wedding anniversary. The couple recently adopted a rescue dog and they seem to be more in love than ever before.