'The Bachelor': Who Is Emmanuel Acho, the Person Replacing Chris Harrison on 'After the Final Rose'?
Emmanuel Acho is replacing Chris Harrison as host of The Bachelor's finale live show, After the Final Rose. Acho announced on Feb. 27 that he will be the host, after receiving support from Rachel Lindsay to take the hosting gig from the long-running former host. This will be the first time another person will host the After the Final Rose special, but Acho isn't a total stranger to Bachelor Nation. Who is he? Here's more about the person taking Harrison's job.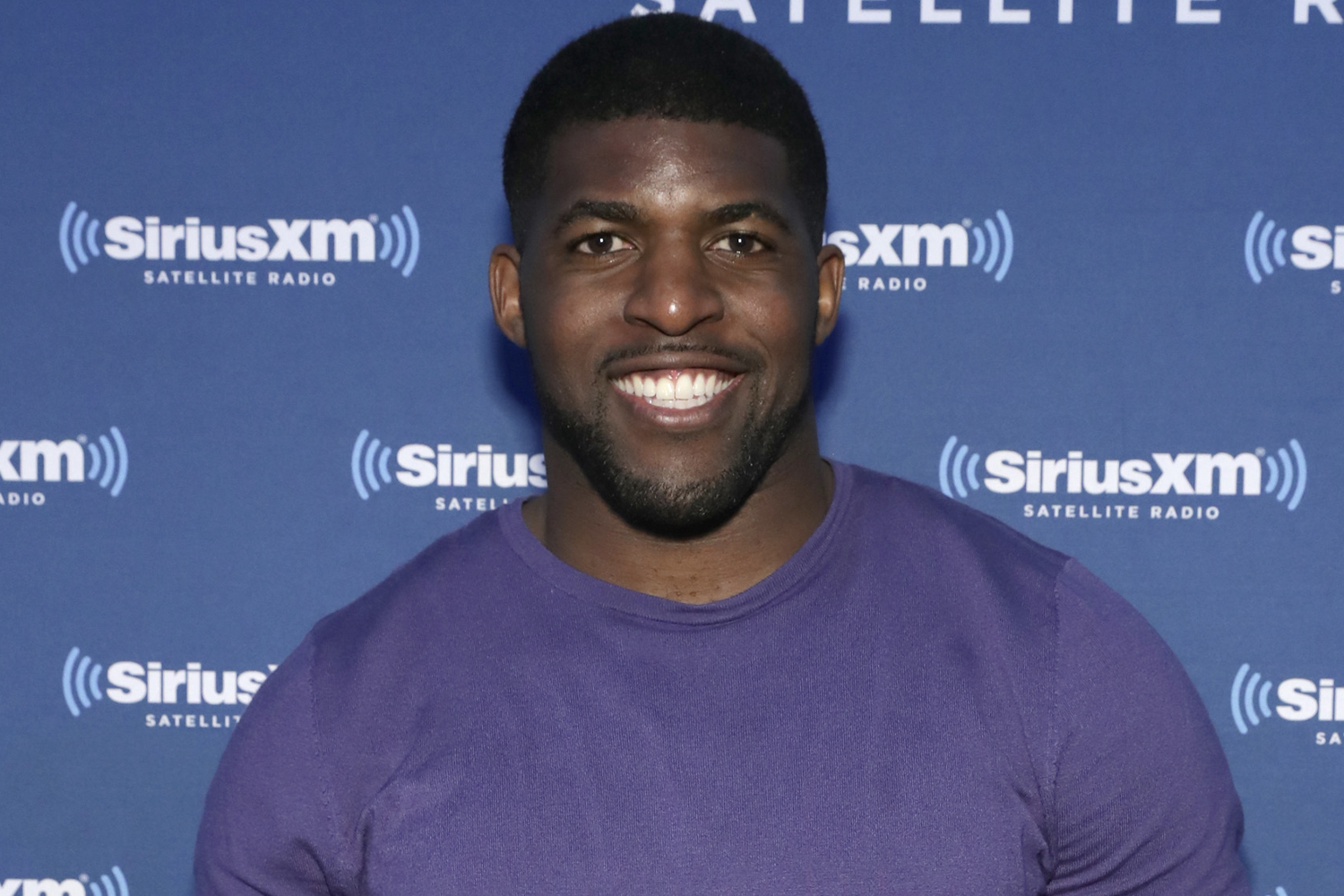 Who is Emmanuel Acho?
Acho is a former professional football player. He is now a sports host and author. Following rising racial tension in the United States and Black Lives Matter protests in summer 2020, Acho wrote Uncomfortable Conversations with a Black Man, which became a New York Times bestseller.
In the book, Acho wrote: "You cannot fix a problem you do not you have." He continued, "There is a fix. But in order to access it, we're going to have to have some uncomfortable conversations."
Acho also hosted these kinds of racial conversations on his YouTube channel. He has had Matthew McConaughey, Chelsea Handler, and Oprah as guests in his videos.
Lindsay had given her stamp of approval for Acho to People after her interview with Chris Harrison on Extra that caused the host to step down.
"[He's] very outspoken about racial injustice, for social justice, and has pretty much been the person who said, 'I can have these uncomfortable conversations, and people trust it,'" Lindsay said. "Who better to lead it? [He's] someone who's not involved with the franchise, no ties, no bias — I think it'd be great."
Acho actually has been involved in the franchise before.
Here's where bachelor fans may have seen Emmanuel Acho before
Former lead Hannah Brown said the N-word on video over the summer in 2020. She apologized and then shared a video of Acho speaking on her Instagram account.
She quoted him on her page and encouraged her fans to educate themselves by watching Acho.
"It is SO important to me to tell y'all that there is no defending what I said, and I hope this video helps you understand why you should not defend me either," Brown expressed.
Rachael Kirkconnell's racist pictures resurfaced amidst her season airing. She also apologized. Kirkconnell showed that she was listening to Acho's words. The Matt James frontrunner posted an Instagram story after her apology, in which Acho's book could be seen in the background.
He's hosting 'After the Final Rose,' following Chris Harrison's interview
The former football player shared the big news on his Instagram on Feb. 27.
"It's official: I've accepted the rose and am honored to be hosting @bachelorabc After the Final Rose this year," Acho captioned his post. "It's been a pivotal season, and this episode will hopefully be one of the most stories shows in TV history. Empathy is needed and change is coming. Share the news! I'll see y'all then."
He concluded: "I love being a bridge for reconciliation. Our world is disconnected & divided, my goal is to unify."