Who Is Former 'Basketball Wives' Star Draya Michele's Rumored New Boo, Corey Coleman?
'Basketball Wives' star Draya Michele recently ended her relationship with NFL star Orlando Scandrick. She was recently spotted with Corey Coleman.
Draya Michele revealed that she and her fiancé, Orlando Scandrick, called it quits just last month and it looks like she's ringing in the new year with a new man. The former Basketball Wives star was caught on what appeared to be a date with another NFL player, Corey Coleman.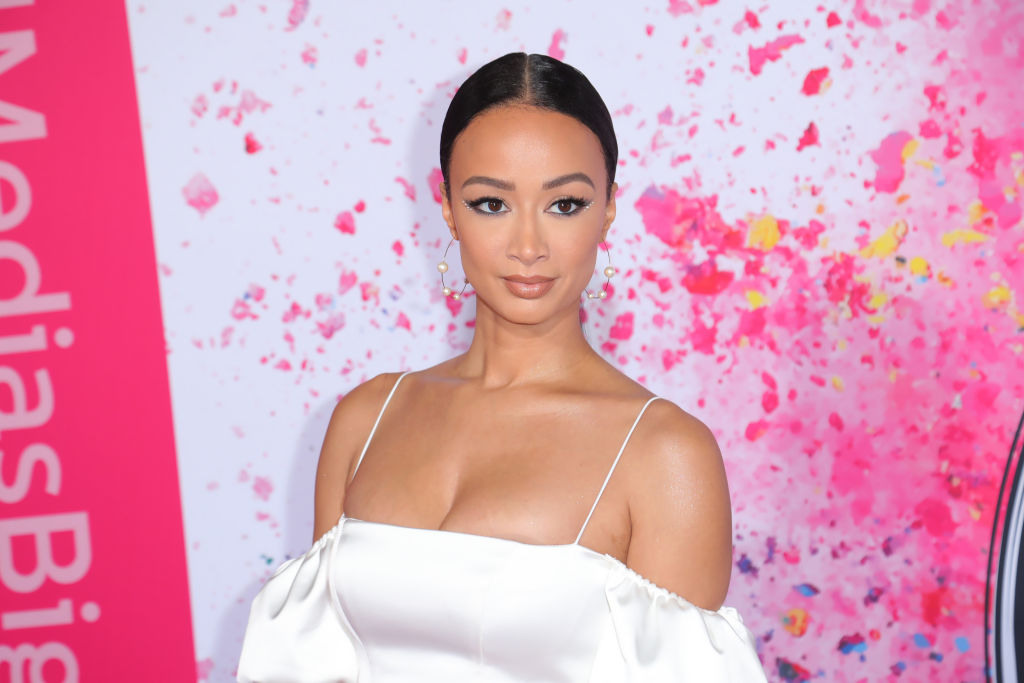 The 34-year-old entrepreneur hasn't spoken publicly about her alleged budding romance with the 25-year-old wide receiver but it's clear from Instagram comments that they have googly eyes for one another. 
Draya Michele confirms split with longtime fiancé, Orlando Scandrick 
Michele and Scandrick met in 2013. The pair began dating and were engaged within a year. Their relationship was chronicled on Michele's final two seasons of Basketball Wives LA, which included a feud between she and Chantal Christi, the daughter of Michele's co-star Jackie Christi, as Chantal alleged that she too was dating Scandrick. 
Michele announced she was expecting her first child with Scandrick in 2016. They both had children from previous relationships – Scandrick has twin daughters and Michele has a son. They focused on blending their families before welcoming their son, Jru, later the same year. 
Their relationship was on-and-off for years, with at least two previous breakups. At one point, Scandrick requested a restraining order against Michele after accusing the former reality star of pepper-spraying him. 
Michele announced their final split on Instagram on Christmas Day 2019, writing "I have been single the entire month of December. So if anyone has anything to say about me or the guy I used to be engaged to, save, it. We don't care" She ended, "Merry Christmas everyone."
Draya Michele spotted with Corey Coleman – who is he?
Just days after announcing her split with Scandrick, social media investigators spotted Michele at dinner with Coleman.
According to a fan submission sent into The Shade Room, the reservation was under Coleman's name. She snapped a grainy photo of the two from afar but was certain it was Coleman and Michele. "The dinner didn't seem too romantic but it definitely looked like a date," she said.
Coleman is a wide receiver for the New York Giants. The Dallas, Texas native attended Baylor University in Waco, Texas where he was a star on the field. Coleman was drafted by the Cleveland Browns in the first round of the 2016 NFL Draft. Before his contract with the Giants began in 2018, he also played with the Buffalo Bills and the New England Patriots for a brief time.  
The two were caught getting flirty on Instagram after Michele posted a photo with the closed caption emoji as the caption. Coleman commented under the photo by doubling the emoji. Michele quickly replied writing, "betta CC me." Fans took the double c's as the two confirming they are dating as "CC" are Coleman's initials. 
Neither Coleman nor Michele have confirmed dating rumors.