Who Is Frankie Muniz's Wife, Paige Price?
Frankie Muniz is officially a married man!
The former child star turned race car driver recently married his longtime girlfriend in a romantic Arizona wedding — four months after they eloped.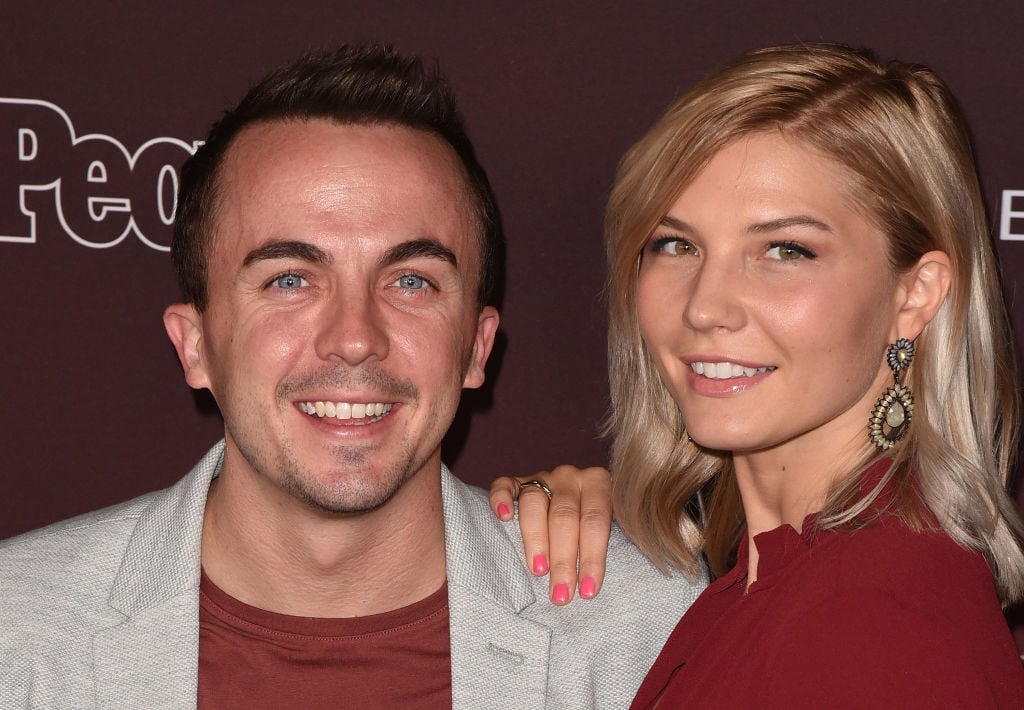 While we couldn't be happier for the newlyweds, many are wondering who exactly is Paige Price? Here's everything you need to know about Muniz's leading lady.
She's a jack of all trades
Though he hasn't been doing much acting lately, Muniz has had plenty of things keeping him busy over the years.
In addition to his race car driving career and his stint on the 25th season of Dancing with the Stars, the former child actor has been spending a majority of his time growing even more in love with his now-wife, Paige Price.
So who is the woman who holds the key to Muniz's heart?
According to a very brief bio on IMDB, Price is a model who hails from Pennsylvania.
She began her modeling career at the age of 18, and while she would frequently post shots from photoshoots on Instagram, lately, her feed has been full of photos of herself and Muniz.
Though she still shows off her modeling skills from time to time, Price previously took on a different career path with her now-husband.
The pair are currently the proud owners of Outrageous Olive Oils & Vinegars, a specialty store "inspired by the awareness of the need to eat healthier and cook with better ingredients."
Along with her career in modeling and the olive oil business, Price is also a writer and frequently puts her literary skills to good use.
Back in 2017, Muniz revealed to Us Weekly that Price's writing had become a resource through his struggles with long-term memory loss.
"I get sad at the thought of losing my memory, because I know that I do," the Malcolm in the Middle star said. "So she writes literally in detail — she's a writer too, so it works — like a journal that I can look at any day. It does bring me back there because there is really cool, amazing detail."
Price began dating Muniz in 2017
While it remains unclear if Muniz and Price started off as just friends, a throwback photo the model posted back in December 2017 seemed to reveal that the pair had a romantic connection the second they first locked eyes.
In the celebratory post for the actor's 32nd birthday, Price wrote, "This photo is a flashback to literally the day we met, an hour before we both knew that we would fall insanely in love over just one look across the room. 32 looks better than 30 on you."
A few months after their first meeting, the couple made their romance Instagram official in October 2016.
Ever since then, the pair have frequently showcased their adorable relationship on social media.
Both even shared their exciting engagement news on Instagram in November 2018, which took place at the Pinal Fairgrounds Lantern Fest in Casa Grande, Arizona.
"When you're a little girl, you dream of marrying the man of your dreams," Price captioned a series of photos of them together. "You think of all these extravagant things from the way he asks you, to the dress you're going to wear, to the music you're going to dance to with your father. Sometimes, reality has a tendency to overstep your dreams and really surprise you."
A few days after Price announced their engagement, Muniz took to Instagram to also share this news and gush over how thankful he was for his longtime love.
"So thankful this Thanksgiving for my FIANCEE! Yep, @pogprice said yes!" the actor wrote. "She makes my life instantly better! We're eating our Thanksgiving dinner at Boston Market, but I wouldn't want it any other way, as long as i have her by my side!"
The couple recently tied the knot
Eleven months after the couple got engaged, they eloped on October 3, 2019.
Then on February 21, 2020, Muniz and Price exchanged nuptials in a romantic Arizona wedding, which was held on the fourth anniversary of the day they first met.
"Every single moment of February 21 was perfect. From the moment of waking up together and jumping on the bed hyping each other up, to helping our wedding planner with setting things up at the venue, all the way to walking down the isle with my best friend hand in hand with our closest friends and family in attendance. Everything was just so us," Muniz recently told People about their big day.
"I always thought it was such a cliché for people to claim their wedding day as the best day of their life, like maybe it was something they had to say," he continued. "No, my wedding day was literally the best day of my life!"
Congratulations are definitely in order for the happy couple!