Who is Gayle King's Ex-Husband?
CBS This Morning's Gayle King is mostly likely helping her daughter Kirby plan her upcoming wedding, having recently gotten engaged as reported by People. King is a single mom to her two adult children, Kirby and son Will (who she affectionately calls her "favorite daughter" and "favorite son"). King was once married herself, and has spoken on one of the main reasons for her divorce.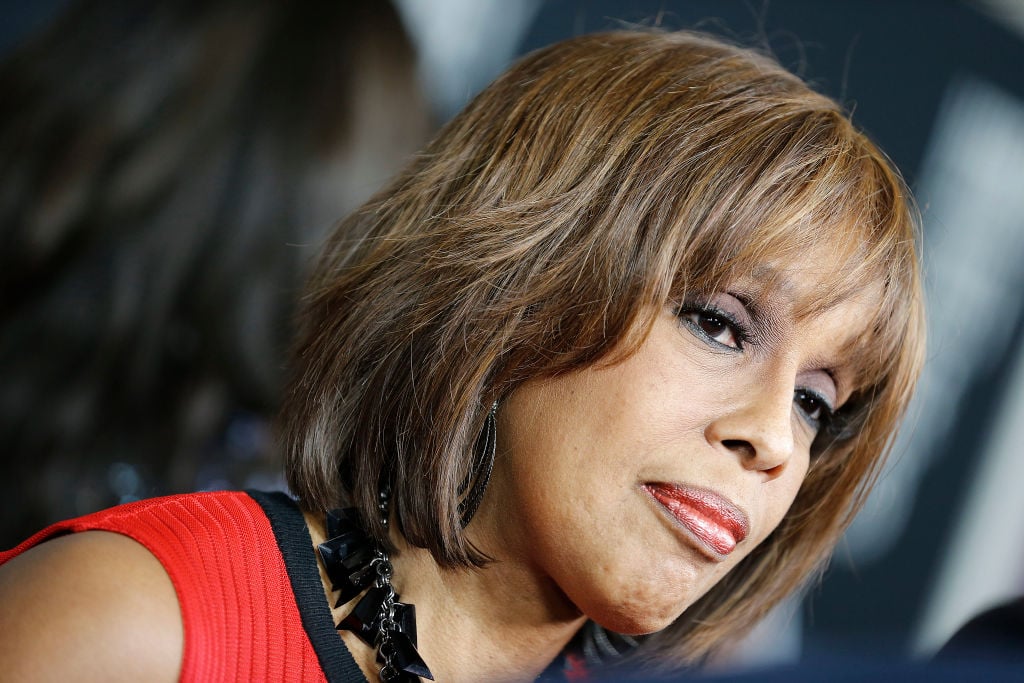 A very bad day
King married attorney William Bumpus in 1982. The couple split in 1993. One major contributing factor is something King has been vocal about – even to major press outlets. Apparently, Bumpus was unfaithful to King, and was caught in the act. When asked in Vanity Fair's Proust Questionnaire about the living person she most despises, King responded, "I'm not a huge fan of the woman who I caught naked with my now ex-husband on June 24, 1990, at 9:16 p.m., but I don't remember the details."
King had spoken in the past of her husband's infidelity, including during a SiriusXM radio interview with Will Smith in 2006, according to E! News. "I was married to a cheater," King said. "I went to marital counseling. I have been divorced since 1993, so I'm all healed and everything. I have worked it out. I'm not bitter. I'm OK. I'm really OK."
King went on to say that despite the pain her ex-husband caused, co-parenting went smoother than expected. "It's so important for people who have children together to get along," she explained. "Regardless of how you feel about the other as a spouse, you still have these children to raise together."
Oprah was always skeptical
King's famous BFF Oprah Winfrey has commented in the past that she didn't think the marriage between her bestie and Bumpus would "work out" when she attended their wedding in 1982, according to Entertainment Tonight.
"It didn't feel joyful. You know how you go to weddings and they're full of joy? There are some weddings you go to and you're just filled with all this hope for the couple. And you feel that there's something special going on. I didn't feel that at yours," Winfrey said to King, as reported by Entertainment Tonight. "It just felt kind of pitiful."
At the time, Winfrey chose to keep quiet. "I felt like, well, maybe it's just me being jealous. Maybe I couldn't feel the joy because I was feeling like our friendship was going to change," Winfrey said. "But it didn't." According to Entertainment Tonight, King responded, ""I wouldn't have believed you anyway."
Bumpus publicly apologizes
After learning of King's quote in Vanity Fair in 2016, Bumpus issued an apology through his rep to Entertainment Tonight.
"I have been haunted with this life altering choice. Though I have dealt with this privately, I publicly apologize for the major transgression that dramatically changed all of our lives," his statement read to Entertainment Tonight. "I have nothing but the utmost respect for Gayle and how she handled herself with grace. Despite the situation, she kept our children, as well as my relationship and involvement with them, as a clear priority."
Bumpus went on to praise King's parenting of their two children. "Gayle was a great wife, an excellent mother and a fantastic co-parent. I am eternally grateful for all that she has done and continues to do to enrich my life and the lives of our incredible adult children," he stated. "I continue to be a work in progress and have spent the last 26 years striving to be a better man and father. I applaud Gayle's continued phenomenal success and friendship!"
Clearly King has moved on and keeps moving up. According to the New York Post, the ratings for CBS This Morning had a significant increase when she took over as lead anchor of the program in late May.