Who Is 'General Hospital' Actor Sofia Mattsson?
Fans of General Hospital first got acquainted with Sofia Mattsson in 2018. Mattsson plays Sasha Gilmore in the show and pulls a perfect all-American girl persona. However, fans will be stunned to learn that the actor didn't grow up in the United States. The actor is actually from Sweden. Read on to learn more about Mattsson and how she can pull off the flawless American accent that has everyone fooled.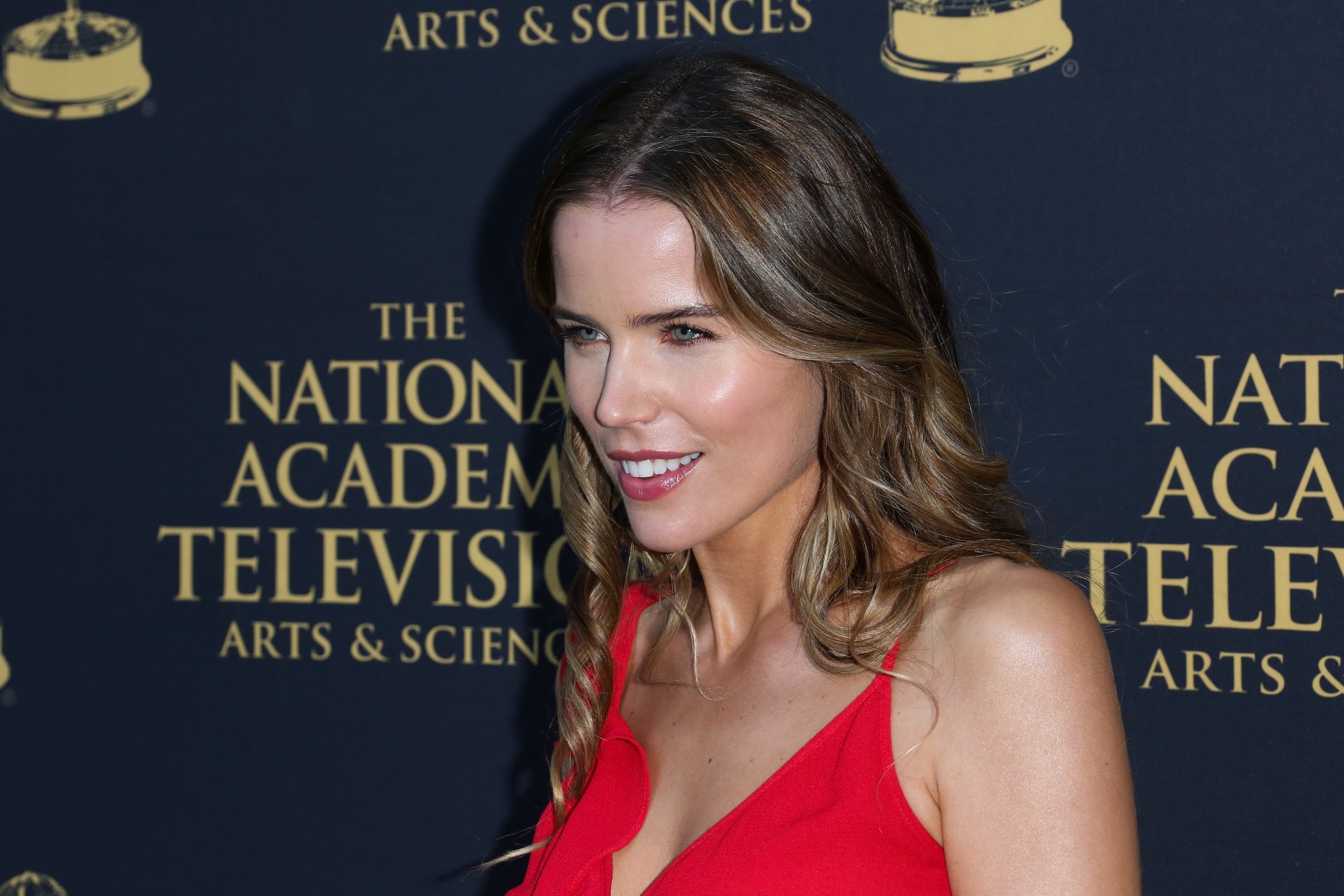 Mattson grew up in Sweden
Mattsson is from Stockholm, Sweden. According to IMDb, she is related to Helena Mattsson, who has had roles in Desperate Housewives and American Horror Story. Helena relocated to the United States after graduating from high school to pursue acting. When Mattsson was 19, she decided to follow in her sister's footsteps and relocate to the US. The actor said that she admired Helena, and anytime she would come to visit her, she felt more pulled to pursuing an acting career.
Mattsson said that she would accompany Helena to the set of Desperate Housewives. She stated that she would follow Helena from her trailer to the filming location to see what it is like and always had fun. The actor said that she had plenty of things holding her back at home. She was a model and singer in Sweden, and those career paths prevented her from relocating entirely to the US to pursue her passion for acting.
Before she landed her now famous role as Sasha on General Hospital, Mattsson worked as a model in the US and took up roles in various independent films. She also had guest cameos in popular shows such as Two and a Half Men and NCIS. Besides being a fan-favorite on the popular soap opera General Hospital, Mattsson also co-owns and runs a handbag company with her sister. The sisters' business, Ava Carrington, is dedicated to providing cruelty-free handbags.
Mattsson revealed that she got the idea for the vegan handbags after she and her sister realized that almost all the designer high-end handbags were all made of animal leather. The actor noted that she and Helena aim at providing sustainable quality handbags that are kind to the environment and animals.
Mattsson had to fake an accent to land the role of Sasha
RELATED: 'General Hospital': Sofia Mattsson Likes to Rehearse Her Lines at This Unexpected Time of Day
When Mattsson got to the US, she had a strong Swedish accent. The actor revealed that her accent limited her in the number of jobs she got. She noted that her American accent wasn't believable, so she ended up getting more Russian, Swedish, and European roles.
Mattsson then decided to change that and took up accent training roles and worked closely with vocal training coaches to speak as fluently as she does today. The Swedish actor said that her trick to having the perfect English accent is not hanging out with her Swedish friends and speaking English more often.
Mattsson admitted that spending more time with her American friends and her sister helped her shed the Swedish accent much faster. The 29-year-sold actor is fluent in Swedish and English.
Mattsson didn't think she would be on the show for long
Sasha arrived in Port Charles in 2018. She was raised by Amanda, a single mother with whom Sasha shared a close bond. After Amanda died, Sasha was left with her ill grandmother. Soon she realized that she was incapable of raising funds for her grandmother's surgery.
She decided to take up Valentin Cassadine's offer to dupe Nina into thinking she was her long-lost daughter. The act was supposed to last for a few days, and she would use the money she earned to pay off her grandmother's medical expenses.
Mattsson briefly left General Hospital for a few months in 2018 before reprising her role until today. The actor revealed that she thought the role would be temporary when she landed the part to play Sasha.
Over the years, Sasha has proven to be a more significant part of Port Charles than Mattsson anticipated. Sasha currently works as the face of Deception Cosmetics. However, Sasha's personal life has not thrived as much, and she seems to be relying on drugs to cope with the situation.