Who is Hoda Kotb's Ex-Husband?
Hoda Kotb has become a favorite familiar face on the Today Show. Now anchoring the morning news along with the fourth hour next to Jenna Bush Hager, Kotb's professional life has hit an all-time high. Her personal life is doing quite well also, having just adopted her second daughter Hope with longtime boyfriend Joel Schiffman.
Kotb's romantic relationships weren't always so blissful, having divorced in 2007. So who was the man she previously married? 
It started on Valentine's Day
Kotb met Burzis Kanga, head coach for men's and women's tennis at the University of New Orleans, at a Valentine's Day fundraiser for the American Heart Association in New Orleans where they both lived. Kotb was a local anchor in the Big Easy but moved to New York when she landed a position with Dateline NBC. According to Closer Weekly, the two dated on and off for awhile until Kanga proposed in May 2005. The two married that December in Punta Cana, Dominican Republic. "It was really like a vacation with a wedding thrown in on a Saturday. It was relaxing, and it was beautiful. It was fun for everyone from New Orleans to get a break, too. On the third of every month, I think about it. I'm like, 'where's my present; can we go again?'" Hoda told New Orleans Living in 2006.
The relationship seemed promising in the beginning, with Hoda saying of married life in the interview, "If I would have known it was this much fun, I probably would have done it a long time ago!" Hurricane Katrina forced Kanga to move to New York with Hoda, which was a tough transition. "I think he's just finding his way," Hoda told the magazine. "this is a different kind of city. It's fast-paced."
It ended on Valentine's Day
What started on Valentine's Day in 2005 ended during the same month in 2007 when Kotb filed for divorce, which was finalized a year later – on Valentine's Day.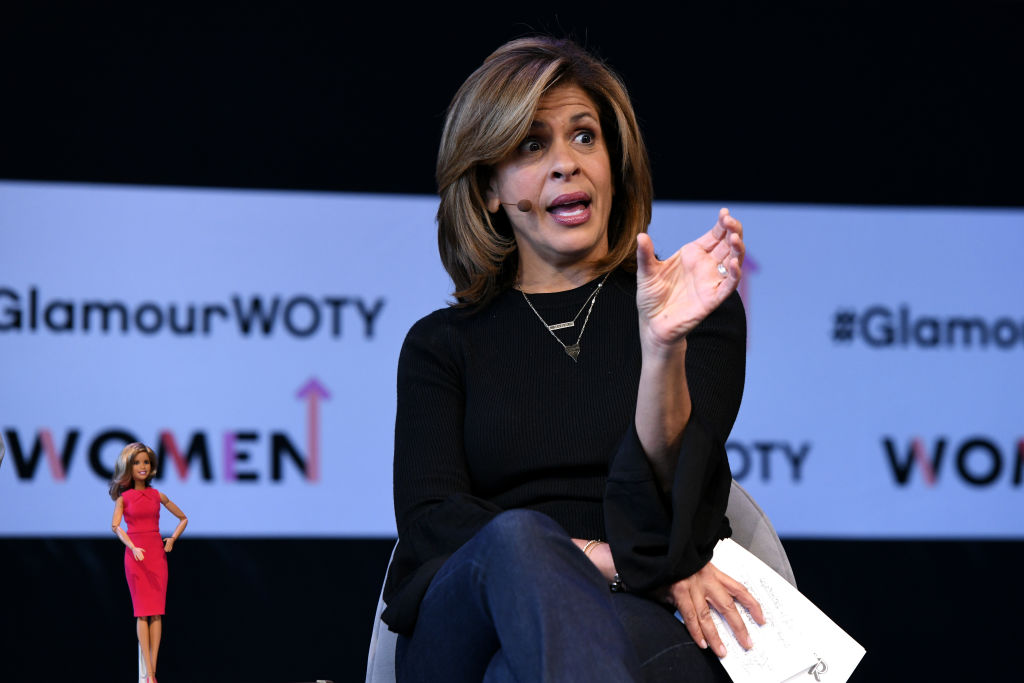 At the time, Kotb was going through treatment for breast cancer, and Kanga's father was also suffering from health issues.  "We had some differences. My father was ill. She was ill. It was a difficult time," Kanga said, according to Closer Weekly. Kanga was "surprised" that Kotb filed for divorce, as reported by Closer Weekly, but looked at some of his own shortcomings as reasons for the split. "The divorce happened under difficult conditions," he said. "Those were personal reasons for both of us. In hindsight, there was a level of immaturity on my part, mistakes I made. It was unfortunate we were married for a short time. It's a shame it transpired that way."
For Kanga, he looks back at his time with Kotb as favorable. "I will always cherish our memories," he said. "She is the epitome of class. I think the world of her. We had great memories together."
Maybe not so much for Kotb. With their divorce finalized in February 2008, Hoda took time out during a Today segment to point out exactly why she doesn't exactly enjoy Valentine's Day so much. According to Entertainment Daily, she no longer saw Valentine's Day as a reason to celebrate.  "Valentine's Day, I'll be honest with you, is not my favorite holiday of the year," she said during a Today segment. "I met my first husband on Valentine's Day. And we signed our divorce papers on Valentine's Day."
Valentine's Day renewed
Life for Kotb is now on the upswing, in a big way. Happily together with Schiff since 2013, the couple recently adopted two daughters – Haley Joy in 2017, and Hope Catherine earlier this year.
For now, Kotb isn't ready to run down the aisle again any time soon, but she's also not ruling it out. "I've gone down that road once, so I would've normally said definitely not," Kotb told E! Online in 2016. "So the fact that I'm saying I don't know is saying something."
But Kotb is clear that whether or not they do tie the knot, she's with Schiffman til the end. "I mean, I'm going to be with Joel until my last breath — I know that," Kotb said, according to Good Housekeeping.
And it looks like that holiday in February is once again a reason for Kotb to celebrate. Her daughter Haley was born on Valentine's Day.