Who Is Jason Witten's Wife Michelle Witten and How Many Children Do They Have?
Get to know the woman married to Dallas Cowboys tight end Jason Witten and find out how many children they have together.
After one NFL season in the broadcast booth, Jason Witten has announced that he is returning to the field to play for his old team the Dallas Cowboys.
Witten, who was with the Cowboys for 15 years, explained his decision to come out of retirement via a statement on Feb. 28, 2019.

"The fire inside of me to compete and play this game is just burning too strong," he said. "This team has a great group of rising young stars, and I want to help them make a run at a championship. This was completely my decision, and I am very comfortable with it. I'm looking forward to getting back in the dirt."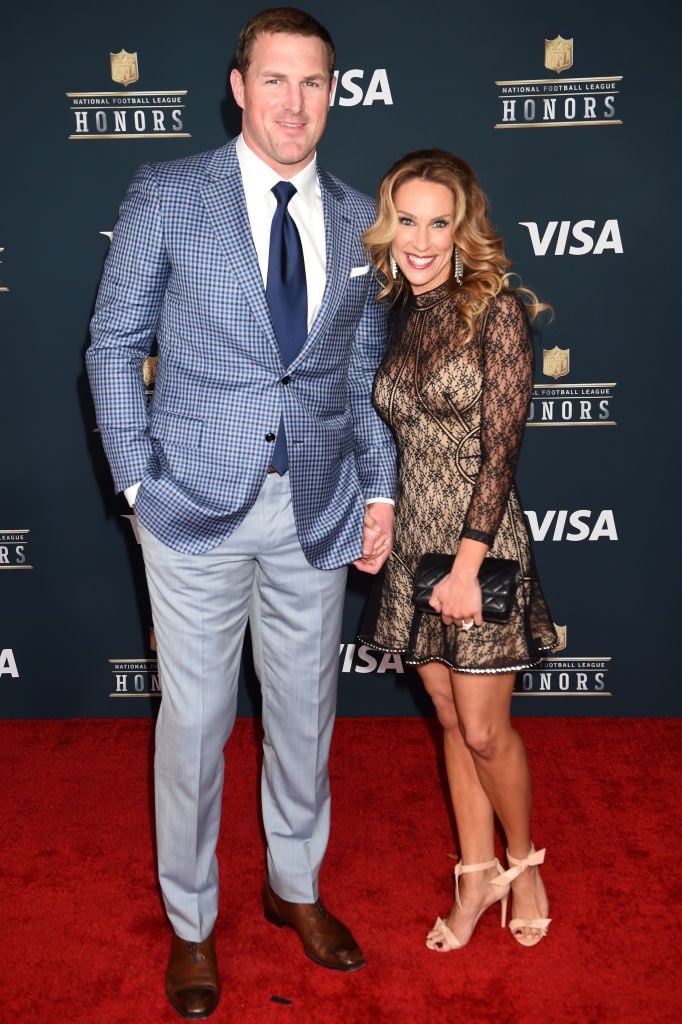 Most people would agree that Witten wasn't really cut out for the Monday Night Football booth and Cowboy fans are welcoming him back to the team with open arms so it works out for everyone.
Here's a little more about the NFL tight end, the woman he's married to, and what sets her apart from the wives of other sports stars.
They were high school sweethearts
The NFL star and Michelle Benson Morley have known each other since they were kids. They're just a few years apart as Michelle was born on Dec. 17, 1979 and Jason was born on May 6, 1982.
They have been dating since they attended Elizabethton High School and they both ended up going to the University of Tennessee. Today, they reside in Westlake, Texas, which is located in the Dallas–Fort Worth Metroplex.
How many children do they have?
Jason and Michelle have four children together.
They has two sons, Christopher Jason and Cooper as well as two daughters, Landry and Hadley. The couple belives in parenting their children on their won without the help of a nanny.
A typical day for Michelle consists of waking the kids up at 7 a.m. and having them dressed and out the door for school an hour later. Once they're done with classes for the day it's off to soccer practice in the afternoon, then she helps with homework before making family dinners at night. She and Jason alternate these duties when he's home.
Her profession and their foundation
Michelle worked as a trama nurse at Dallas' Parkland Memorial Hospital for more than a decade. She previously talked to NBC 5 about when she realized her dream.
"He had played in the Cotton Bowl down here when he was in college and, at the time, I was in nursing school, and I said, 'I would love to work at Parkland. I would love to be a trauma nurse and work in the ER at a Level I trauma center like that,'" she recalled.
Michelle is also very passionate about their Jason Witten SCORE foundation which seeks to work against domestic violence and promote education in Texas and Tennessee.
Jason's father was emotionally and physically abusive towards him, his mother, and his brothers when he was a child. He, his siblings, and his mom ended up moving in with their grandparents to escape his father's angry episodes, which is why the foundation is so close to his heart.
Read more: How Many Kids Do Tom Brady and Gisele Bundchen Have and How Old Are They?
Check out The Cheat Sheet on Facebook!