Who Is Jessica Seinfeld? Here's What We Know About Jerry Seinfeld's Wife
It seems most legendary comedians have wives who are often equally (if not more) intelligent than they are. Regardless, we never really get a chance to know them well only because they aren't in the showbiz limelight.
A good example of this is comedian Jerry Seinfeld's wife, Jessica. Even though Jerry is one of the wealthiest comedians in the world (reportedly a staggering $950 million in total), what role does his wife play in providing her own career contributions to the family?
Let's unveil what Jessica Seinfeld does as proof wives of powerful males can carve their own successful identities.
Jessica Seinfeld's career niche
https://twitter.com/JessSeinfeld/status/829499181488168961
You can best describe Seinfeld as an author and philanthropist. However, you can also say she's a health food specialist based on several notable cookbooks she's published.
If you've ever located her Twitter account, she once tweeted insightful information about healthy recipes you can make on your own. While Seinfeld hasn't tweeted in almost a couple of years, her most recent tweet (from Feb. 2017) showed a Gingery Pork recipe, showcasing her ability to create tasty veggie dishes.
It's a mystery why she abandoned Twitter, but there could be one answer.
No doubt she's been busy working with another important endeavor: Her charitable organization.
Providing essential items to families in need
Just two years after Jessica and Jerry married in 1999, the former started her own organization called Baby Buggy. She did this after the birth of their first child, Sascha.
Later, Baby Buggy became GOOD+ Foundation, though did essentially the same thing Seinfeld set it up to do: Provide essentials to struggling families to keep their lives safe.
A lot more attention has been placed on GOOD+ over the last several years, including a report showing they've gathered 20 million items for families in need throughout New York City and the U.S.
Seinfeld's interest in animals
There's a likely good explanation for why Jessica Seinfeld hasn't posted much on Twitter recently. It's because she's devoted more time to posting on Instagram. She's been posting prolifically there since 2017, including more of her delicious vegetarian dishes.
Being a lover of cats (and other animals), you'll often find Seinfeld posting similar pics. One recent post showed their own cat looking into the camera and wearing a bow tie with "2019" on the front.
Once in a while, you'll also see Jerry Seinfeld show up, like a pic of the entire family chilling out in deck chairs somewhere in the British Virgin Islands. This was their New Year's getaway, apparently to escape the ongoing bustle of New York City.
The Seinfeld children were with them. Julian, Shepherd, and Sascha are all well into their teens now. At the rate Jessica Seinfeld posts pics of them on Instagram, it's clear they're her pride and joy.
Sharing the wealth with husband, Jerry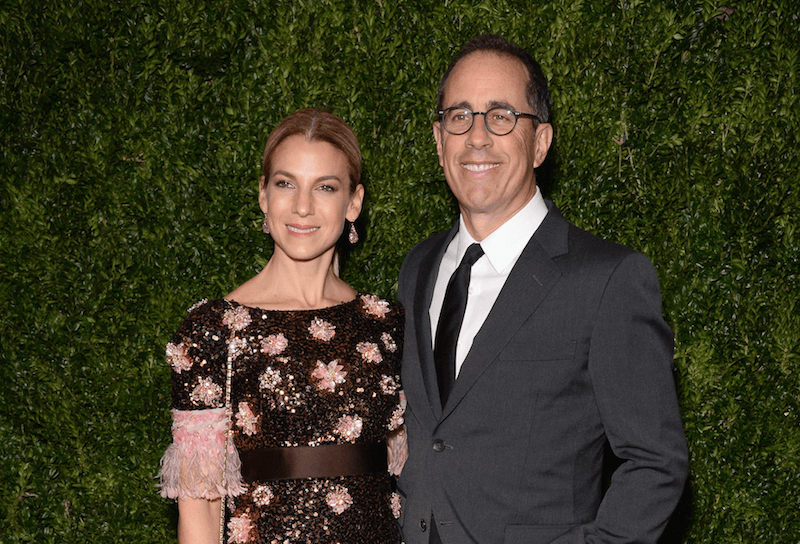 Despite controversies over Jerry Seinfeld's cast not receiving the proper share of the Seinfeld syndication wealth, Jessica Seinfeld has worked hard to find success on her own terms.
With four bestselling cookbooks (plus a related website), she maintains respect as an advocate for healthy eating.
Her life with Jerry Seinfeld seems like bliss considering most of the pics of the family show them looking perpetually happy. If you can find one unhappy thing in her life, it's her reported problem of people meeting with her only to gain exclusive access to her husband.
In other words, she now carefully chooses who her friends are, a smart path when you're married to one of the most recognizable comedians on earth. Yet, this powerful couple also proves high-profile marriages can hit 20 years and likely go well beyond.