Who Is John Oliver's Wife? Everything to Know About Kate Norley
John Oliver has praised his wife in the past, but he does not share too many details about her.
Most people know John Oliver for his political satire show Last Week Tonight. While he makes jokes about a topical subject, he may briefly mention his wife. He once brought her up during a long-running bit in 2020. 
Oliver has praised his wife in the past, but he does not share too many details about her. Some people are curious to learn more about who she is. Her name is Kate Norley, and she is as smart and passionate as he is. 
John Oliver and Kate Norley are married with kids
Oliver met his wife, Norley, in 2008 when he visited the Republican National Convention for a work-related reason. The security chased him and his crew for going into a restricted section. Norley and a few other veterans helped him hide, and she and he kept in contact after the fiasco. 
Norley and Oliver may have seemed like an unlikely pair, but they fell in love over time. She accepted his proposal in 2010, and the couple got married the following year. Despite their political differences, they have maintained a loving relationship to this day. 
The two have kids, but Oliver prefers to keep his family life private. He does not believe he should make a big deal about them on TV. A few years after Norley and Oliver married, they welcomed their first kid. 
Norley prematurely gave birth to a son named Hudson in 2015, but the baby grew to be healthy. In 2018, she and Oliver had another boy, but the kid's name is unknown. Some people wonder if his children will inherit Oliver's passion for satirical comedy. 
Kate Norley is an Iraq War veteran and advocate
While Oliver comes from the United Kingdom, Norley was born in the United States. According to Parade, she hails from Arlington, Virginia, and is an Army veteran of the Iraq War. She joined the ranks after the events of 9/11 and became a combat medic and mental health specialist. 
Norley performed work as a counselor to the soldiers in Iraq as well. She received a 1st Cavalry Division lapel pin that honors her unit's efforts during the war. People can occasionally see Oliver wear the pin on his jacket. Norley's momentum did not stop when she returned to the United States. 
Norley began advocating for better funding for veterans. Her work led to her appearing on multiple news outlets like Fox News. In fact, the reason why Norley was at the convention where she met Oliver was for veteran advocacy. 
At the event, Norley was trying to promote the organization Vets for Freedom. Veterans founded the organization, and they have supported certain Iraq policies. Norley's experiences in the Army likely changed the way Oliver viewed the military. 
Other facts about Kate Norley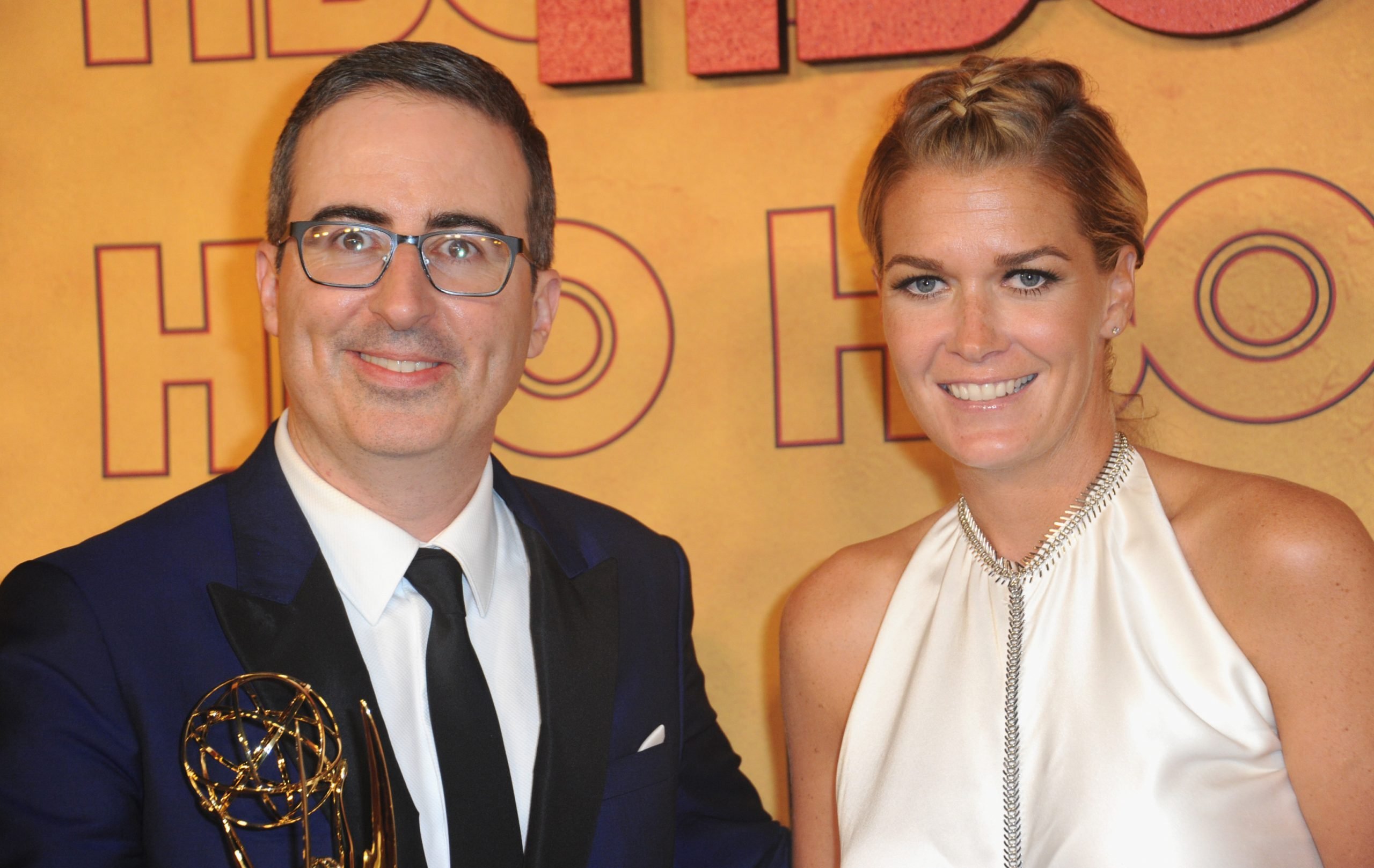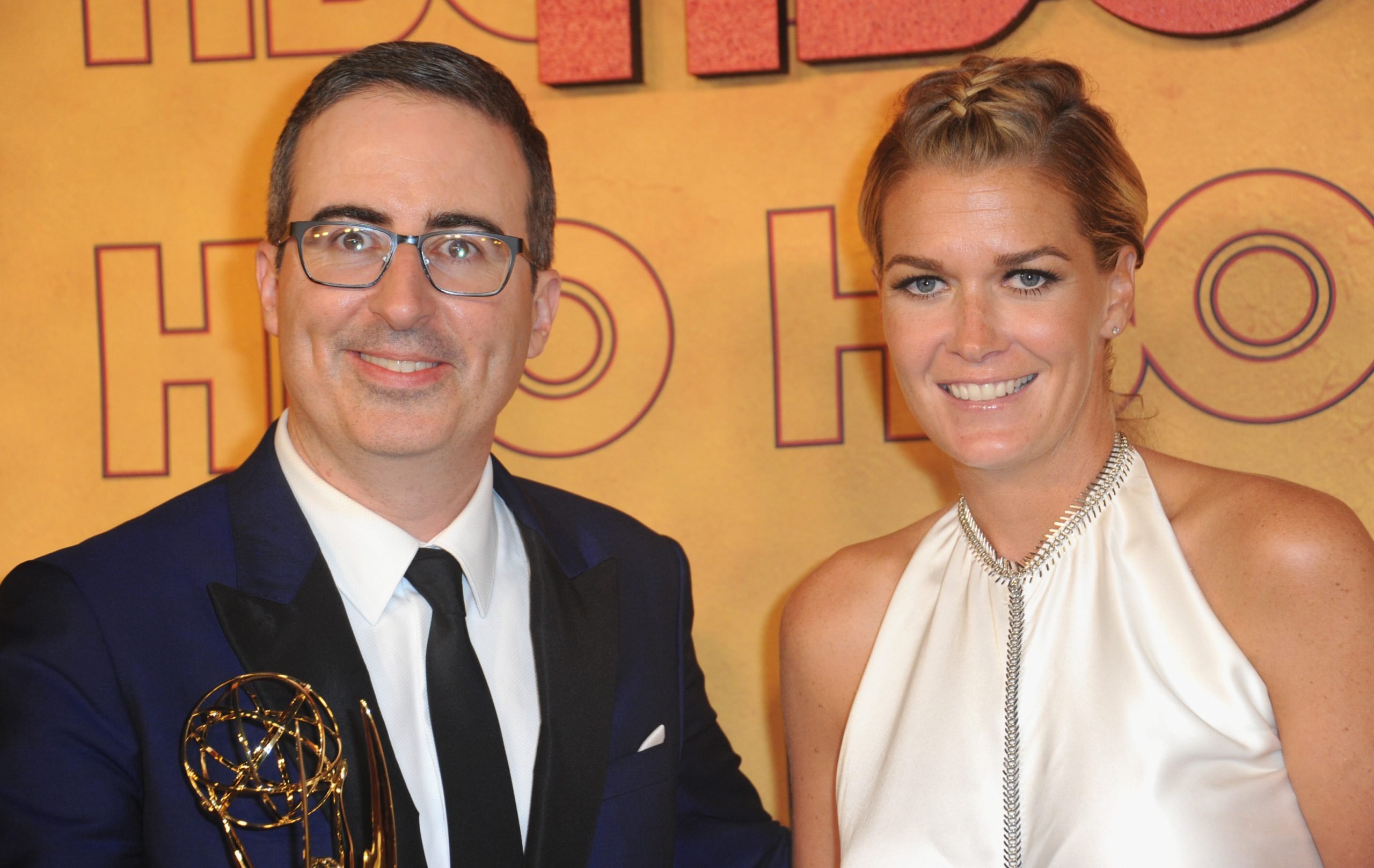 Norley experienced trauma well before she joined the military in the early 2000s. At the age of 16, she got into a car crash while heading to a soccer game. She suffered from a traumatic head injury, but her mother was able to help her heal.
Norley is still advocating for the rights of veterans in the country and remains a member of Vets for Freedom. She has put plenty of time and money into helping others during domestic and international disasters. For instance, Norley acted as a first responder in the Philippines after Typhoon Haiyan. 
Oliver recalls how Norley described the after-effects of the devastating tropical storm. Her skills as a medic in the Army allow her to provide the most effective relief. She no doubt has invested herself in other worthy causes as well.