Who Is John Saxon and What Was His Net Worth at the Time of His Death?
On July 25, actor John Saxon died of pneumonia. The man known to many through his appearances in horror films like Nightmare on Elm Street and opposite Bruce Lee in Enter the Dragon, is being remembered by friends, family, and fans. With over 200 credits to his name, what was Saxon's estimated net worth at the time of his death?
A look at John Saxon's career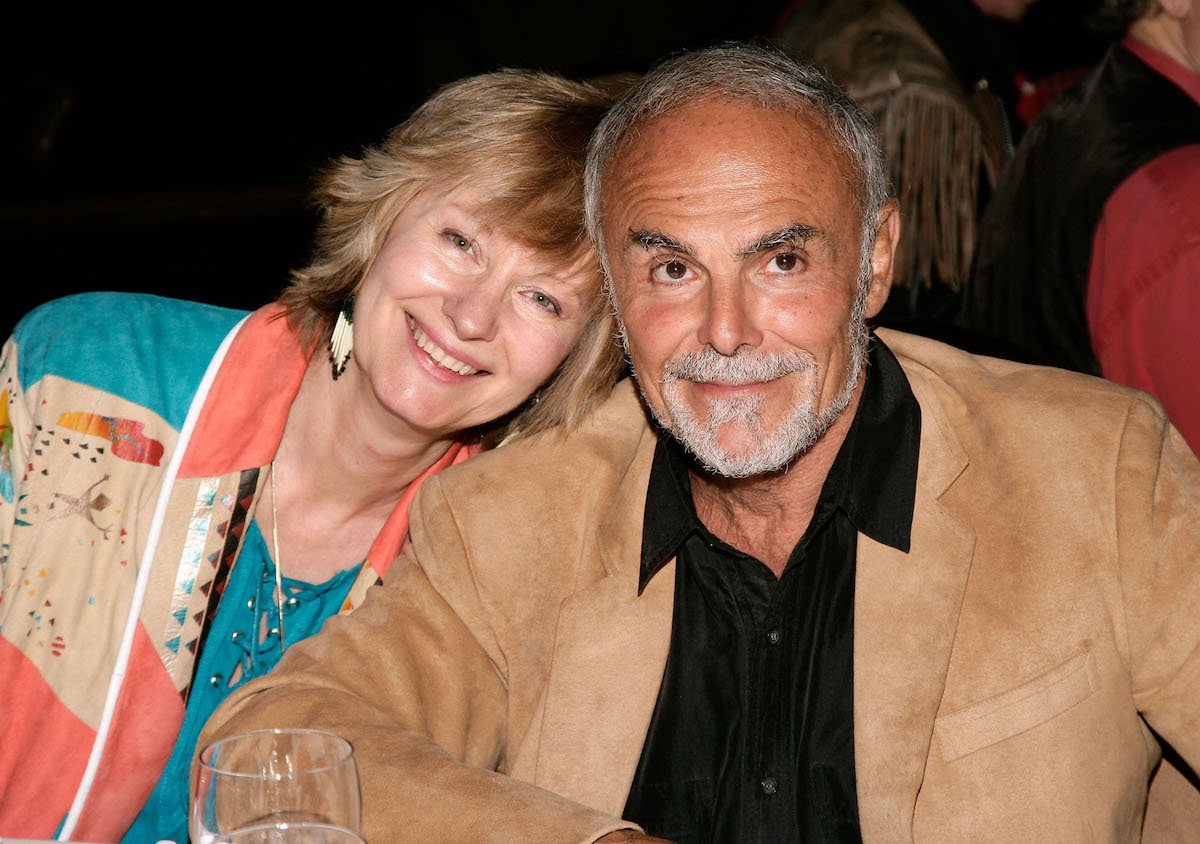 John Saxon's career spans multiple decades. The actor's place in Western and horror genres left a lasting impression — particularly with fans of the late actor, Bruce Lee, and anyone who delighted in some of Wes Craven's creations.
The late actor, who died at age 83, had over 200 roles in film and TV. His first uncredited role came as "Boy Watching Argument in Park" in the 1954 film, It Should Happen to You.
According to IMDb, Saxon had other minor roles through the early years of his career after he was discovered by the same talent agent who represented Rock Hudson.
Born Carmine Orrico, the star changed his name to "John Saxon" after moving to Southern California at the age of 16. There he pursued acting full-time.
By 1958, Saxon had enough credits under his belt to garner slightly bigger roles such as This Happy Feeling, The Reluctant Debutante, and eventually The Unforgiven, and more. The latter helped surge Saxon's career in Western films opposite Marlon Brando in The Appaloosa and Joe Kidd, with Clint Eastwood.
Fast forward to the 1970s when Saxon landed Enter the Dragon with Bruce Lee in 1974 then a few horror films such as Black Christmas and A Nightmare on Elm Street to transition the star into the 1980s.
Before his death, Saxon was filming a sci-fi film, After the Thunderstorm, with Gary Wasniewski and Linda Blair.
The 'Nightmare on Elm Street' actor had a few odd talents
Just before Lee died, he filmed his first American movie — Enter the Dragon — with Saxon. The two went head-to-head in a martial arts tournament. In a 2012 interview with the Los Angeles Times, Saxon said Lee "took me seriously. I would tell him I would rather do it this way, and he'd say, 'OK, try it that way.'"
In real life, Saxon held a black belt in karate, giving his role a little added credibility. As for other miscellaneous talents, the actor had many. As the eldest of three children born to Italian immigrants, Saxon was fluent in the language.
While working at a Coney Island archery concession, he also became proficient in archery — something that, no doubt, translated into some of his roles.
Saxon's estimated net worth
Former co-stars are honoring the late actor on social media.
"RIP John Saxon. I had the privilege of working with him once in 2006. Very good actor, very nice guy," Joe Dante tweeted. "Godspeed, Johnny," Nancy Sinatra added. Many others shared the same sentiments.
Saxon was married three times and is survived by his wife, Gloria Martel, his son, Antonio (whom he had with former wife Mary Ann), and his sister, Delores.
At the time of his death, Celebrity Net Worth estimates Saxon's net worth around $1.5 million.