Who Is Jonathan Cheban and How Did He Become Friends with the Kardashians?
Since the beginning of Keeping Up With The Kardashians, Jonathan Cheban has been seen regularly right next to Kim Kardashian West.
Cheban and Kardashian's friendship stems back years and many would say that the two are each other's closest confidants.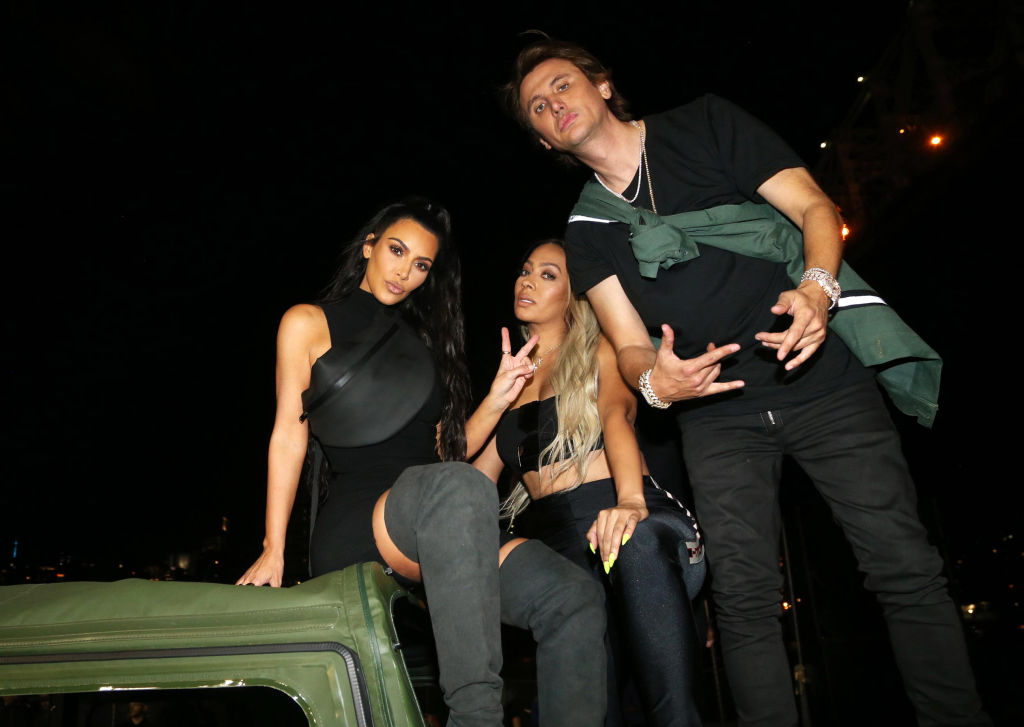 While he has found success on his own, Jonathan Cheban has become a household name being Kim and the rest of the Kardashian family's closest friend.
Though they've been in each other's lives for years, how exactly did Kim Kardashian and Jonathan Cheban become friends?
Jonathan found major success on his own
Many might think Jonathan Cheban became famous just because he's best friends with Kim Kardashian, however, he made a name for himself in Hollywood long before he met Kim.
After graduating college, Cheban started working for publicist Peggy Siegal at her firm in New York City.
While working there, Jonathan began making a name for himself in the entertainment industry after accepting to work also celebrity manager Benny Medina on Sean "Diddy" Combs 29th birthday party.
Cheban soon left Peggy Siegal's firm and formed his own public relations firm with two other publicists.
He eventually left that company in 2001, and went on to start his own firm, CommandPR.
After spending a few years overseeing his own PR firm, Jonathan Cheban went on to launch his very own clothing line, Kritik, in 2008.
Jonathan Cheban has always had a love for food and over the course of three years, he opened two of his very own restaurants.
He opened Sushi MiKasa in 2012 that is located in Miami and Burger Bandit in Long Island in 2015.
Because his love for food has become so adamant, Cheban is known in the pop culture world as the FoodGod.
Kim and Jonathan became fast friends
Exact details of when Kim Kardashian and Jonathan Cheban met are still unknown.
However, sources close to the best friends revealed that they first met each other during a birthday party.
This was before Kim Kardashian become reality television royalty and was just a Hollywood socialite.
Cheban was working as a publicist at the time and was always attending A-list parties.
No one knows exactly how the two hit it off but many sources have said Kardashian and Cheban clicked this first time they met and became fast friends.
After meeting, Jonathan Cheban remained in Kim Kardashian's life and is one of the few friends she considers family.
Cheban has been by Kardashian's side through all of her highs and lows and even calls her out whenever she's wrong.
They've gone on vacations together, attended A-list events side by side, and are seen frequently on each other's social media pages.
The Kardashians consider Jonathan family
Before Jonathan Cheban was known as Kim Kardashian's best guy friend, he was good friends with hotel heiresses, Paris and Nick Hilton.
"It's really weird, because I do have a lot of friends who are famous, but I always knew them way before … I've been friends with Paris and Nicky (Hilton) since they were kids," Cheban shared with The Observer in 2004.
it can be speculated that Jonathan met Kim Kardashian shortly after she became best friends with Paris Hilton. Who knows?
It is also to be believed that Jonathan Cheban and Scott Disick (Kourtney Kardashian's ex and the father of her three children) have known each other since childhood.
If that is in fact true, the stars definitely aligned showing that Kim and Jonathan were destined to be friends.
No matter how they met, Kim Kardashian and Jonathan Cheban consider each other siblings rather than friends.
They've been in each other's lives for so long that Cheban is technically part of the Kardashian family at this point.
Though he's closer to Kim, the rest of the Kardashian-Jenner clan see Jonathan as another one of them.