Who Is Jordyn Woods Rumored Boyfriend Karl-Anthony Towns and How Did They Meet?
Here's everything you need to know about Jordyn Woods' rumored boyfriend, Karl-Anthony Towns.
Jordyn Woods has been making headlines after being linked to NBA star Karl-Anthony Towns. The two have been seen out together at several points during the summer, sparking speculation that they might be an item.
Both of them have remained totally silent about the nature of their relationship over the past few weeks, but here's what we know about them so far.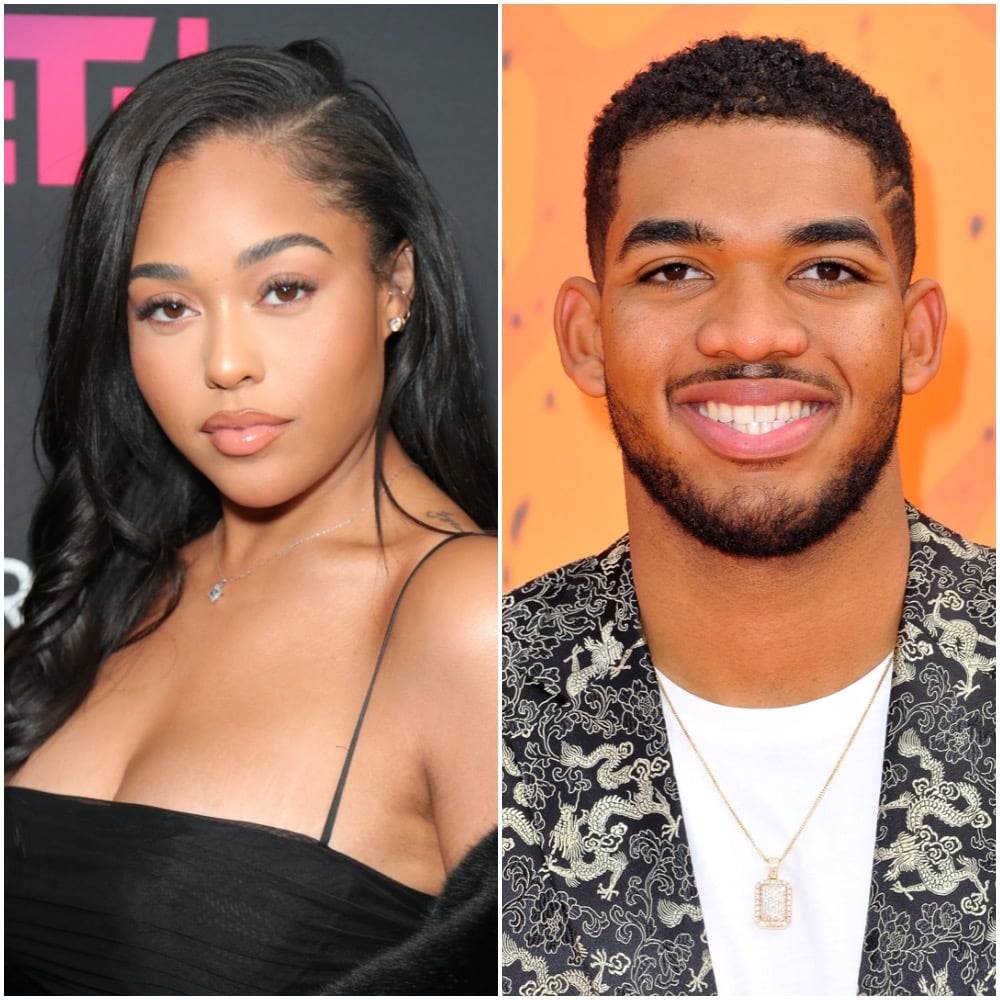 Who is Karl-Anthony Towns?
Towns was born on Nov. 15, 1995, in Edison, New Jersey to an African American father and a Dominican mother (via The Undefeated). He took an interest in basketball early on and went on to play for the University of Kentucky.
Towns helped the team earn a 38-1 record during the 2014-2015 season, according to the CBS-affiliated television station WLKY. His success on the court motivated the Minnesota Timberwolves to draft him with the first pick in the 2015 NBA draft. At the time, Towns told ESPN: "I'm just so blessed to be in this position. It just means the world to me."
He remains on the team at the time of this writing and has been considered as one of the most consistent players in the league when it comes to his performance.
How did Jordyn Woods and Karl-Anthony Towns meet?
It is unclear how Woods and Towns met, but HollywoodLife reports they are longtime friends and that Towns even knows Woods' family.
The two were first linked in August 2019, when they were seen shopping together. Woods denied the speculation at the time, saying in an Instagram comment that Towns was "like a brother" to her. But after going on more and more outings, including a dinner date in July and another in August, they have continued to face rumors.
What's really going on with Jordyn Woods and Karl-Anthony Towns?
Neither of them has addressed the latest speculation, so there's no way to say with 100% certainty what's going on. Though there are rumors that they are together, a source told HollywoodLife in a report published on Aug. 14 that Towns had simply been relying on Woods for support after his mother died from coronavirus (COVID-19) in April.
"Jordyn and her family know exactly what he's going through so they've been there for him every way they can," the source said, referencing the death of Woods' father, John Woods, who died of cancer in 2017. "She's trying to help him through a tough time as a friend, she's very caring," the insider continued.
Of the August dinner outing, a second source said, "Jordyn and Karl seemed very friendly, but they weren't overly flirtatious and it didn't appear to be a romantic date. They looked as though they were having a really nice time. Karl pulled out the chairs for both ladies and he was a total gentleman."
While it's hard to tell where they truly stand, it sounds like they have a good bond, and it's honestly refreshing to see two people have such a healthy and supportive relationship.