Who is Keshia Knight Pulliam's New Man, Brad James?
She'll be forever known as Rudy from The Cosby Show, but Keshia Knight Pulliam's career in entertainment and business has been steady for a couple of decades now. Do you know what else is steady for her right now? Her romantic life.
Months ago, fans were introduced to her new beau, Brad James. Pictures of the two coupled up have been popping up on Knight Pulliam's social media accounts since at least the summer, but now people want to know more.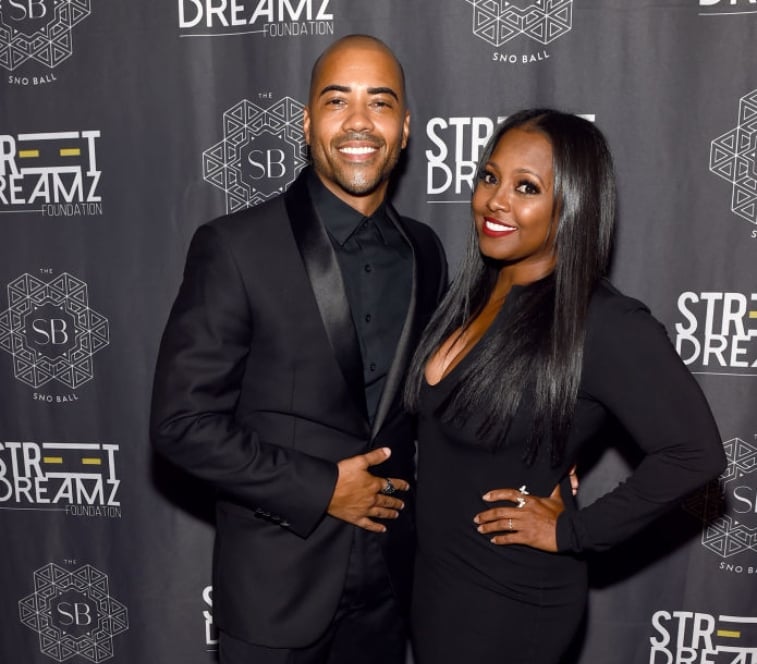 Keshia Knight Pulliam lit up the internet this week
Lately, we're seeing a wave of celebs making their relationships Instagram official, and Knight Pulliam is no exception. This past weekend, she gushed over James while celebrating the opening of Tyler Perry's new studio complex in Atlanta. Both of them received stars on Perry's own Walk of Fame.
Knight Pulliam took a moment to celebrate her love by posting a photo of them embracing on one of the soundstages. People on the web took notice.
Believe it or not, the two have been running in the same circles for over five years, working on various Tyler Perry projects and other entertainment gigs. But Knight Pulliam was in another relationship up until 2016.
It's believed the two have been dating for months now, with BET News reporting back in July that they were an item. It was noted that both were posting affectionate pics and birthday messages for each other on social media throughout the spring and summer.
What's up with Brad James?
James is a fellow actor who's been in the business since 2008. He's had roles in television and film, but before that, he was a U.S. marine for four years. The 38-year-old is a Georgia native and is mostly known for starring in Perry's For Better or Worse.
His acting credits are extensive, but they include Osiris, Superstition, Devious Maids, and according to Broadway World, When it Comes Around. It's also been revealed that James often performs his own stunts for action roles.
Romantically, James has previously been linked to TLC's Rozonda "Chilli" Thomas and actress Jasmine Burke. Outside of work and love, he stays busy doing volunteer work in the Atlanta area. By all accounts, James is said to be a really nice, good guy.
At this time, he doesn't have any children, but Knight Pulliam has one daughter, 2-year-old Ella Grace.
Knight Pulliam had a high-profile divorce
Several years ago, the actress was in the midst of a nasty separation and custody battle with ex-husband Ed Hartwell. The drama played out in the public eye with Hartwell—a former athlete—accusing Knight Pulliam of cheating, and her countering him with the same claims. He also denied paternity of their child.
She was pregnant when the split occurred, and fans were rooting for her to pull through it and move on. The divorce was finalized in 2018, and it looks like since she's started dating James, things have been going swimmingly.
Though we don't know if James and Knight Pulliam have any professional collaborations in the works, this year, the two were in Lifetime's Pride & Prejudice: Atlanta.