Who is Kevin Federline's Wife, Now? How Many Kids Does He Have?
After their very public breakup in 2007, Britney Spears' ex-husband, Kevin Federline, married his current wife, Victoria Prince, in 2013. The couple has two children together, Jordan Kay Federline and Peyton Marie Federline, bringing K-Fed's total number of kids to six. Although he had a high-profile relationship with pop icon Britney Spears, he mostly remained out of the media since their divorce.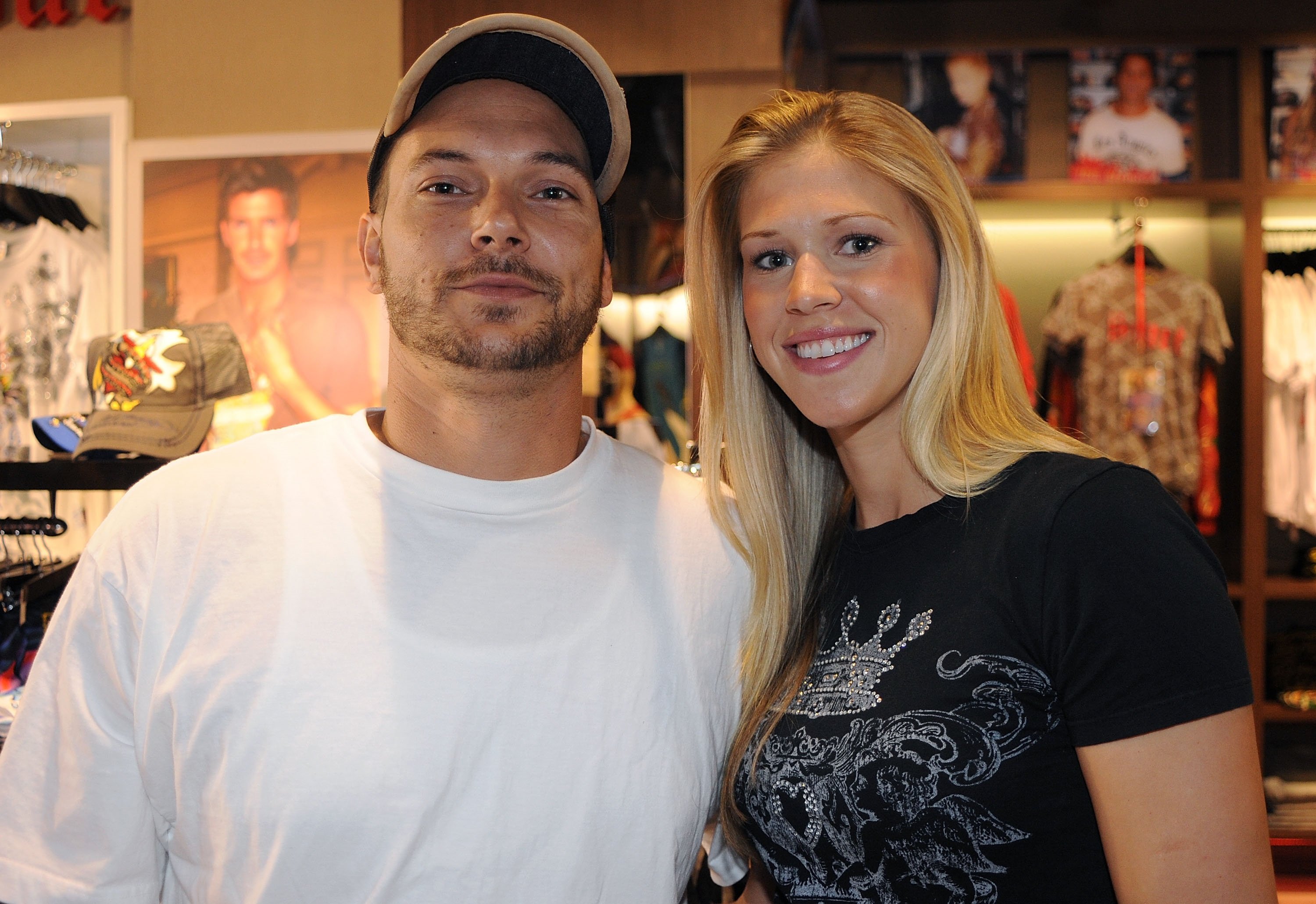 Who is Kevin Federline married to now?
Kevin Federline met his wife, Victoria Prince, in 2008. The pair reportedly became closer when they spent time on the same recreational bowling team. Prince is a former volleyball player and now a special education teacher.
Federline and his second wife tied the knot on Aug. 10, 2013, at the Hard Rock Hotel in Las Vegas, Nevada. The couple lives a private life with their children. Neither parties actively post or share on social media. However, before they wiped their accounts clean of photos, they celebrated their fourth wedding anniversary in 2017 with a sweet collage of images.
"I couldn't have found a better lover, best friend, drinking buddy, teammate, mom, and on … and on.. and on…," Federline wrote on Instagram, according to People. You are the glue that holds us together."
Kevin Federline has six children with three different women
Before Federline began dating Britney Spears in 2004, he was engaged to the singer and Moesha actor Shar Jackson. The couple shares two children — Kori Madison Federline, born July 31, 2002, and Kaleb Michael Jackson Federline, born July 20, 2004. Beginning with Kaleb, the former dancer had three sons in three years.
Federline and Jackson split shortly before their son's birth in 2004. He immediately ended up in a relationship with Spears. The following year, the DJ had another son, Sean Preston Federline, on Sept. 14, 2005. Then Jayden James Federline was born on Sept. 12, 2006.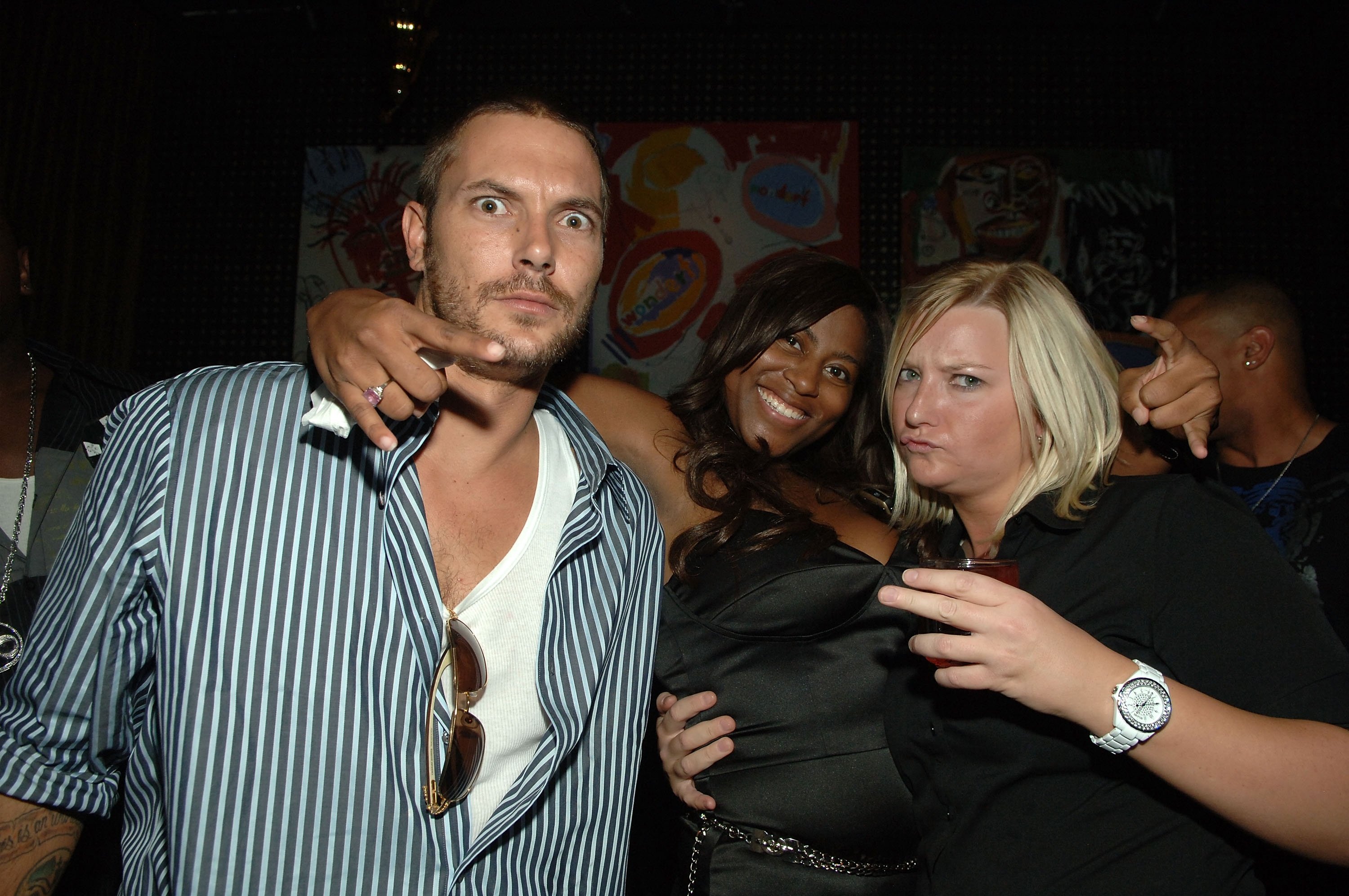 After Federline and Spears' divorce in 2007, K-Fed met Prince. Kevin Federline and his second wife had the rapper's fifth child in August 2011, Jordan Kay Federline. Then their second daughter, Peyton Marie Federline, was born in April 2014.
Is Kevin Federline a good father?
According to all three of his baby mammas and at least one of his six children, Kevin Federline is a great father. 
"He's an amazing dad," Shar Jackson said to People in 2007 (via EOnline).
RELATED: Britney Spears' Kids: How Often Does She Really Get to See Them?
Britney Spears pays $20,000 monthly to Kevin Federline for child support for their two children. However, he told Vlad TV in 2016 that it's not something he wanted. 
"It's not something that I asked for, either," Federline commented about the massive sum of child support he receives. "It's all about the kids. That's what it's for. They're supposed to be able to live a life that they're accustomed to. If the shoe were on the other foot, I'd be in those shoes. Smiling and being full-willing."
He has custody of the Spears children 70% of the time because of the conservatorship.
"I have the best dad ever," Jayden said in an Instagram Live in 2020 (Via Page Six). "My dad is literally Jesus."
Luckily, whenever Federline makes the news regarding any of his six children, it's always positive. Before Kevin Federline's wife deleted her social media accounts, she often shared positive praise about her husband as a father.