Who Is Kim Kardashian's Best Gal Pal, Larsa Pippen?
Jonathan Cheban isn't Kim Kardashian's only best friend.
Any longtime fans of Kim Kardashian West know that the reality star only has a few people she considers close friends.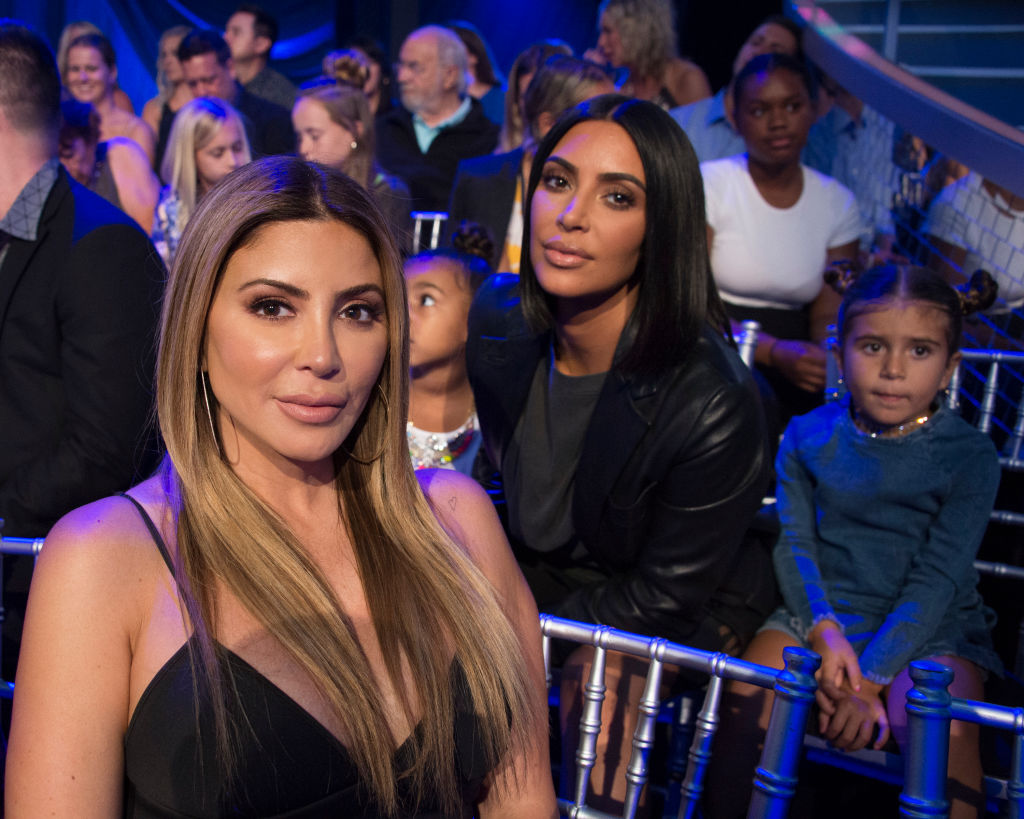 Along with the Food God himself, Jonathan, Kardashian West has another best friend who has been around for years and her name is Larsa Pippen.
Larsa and Kim have been friends since 2012
Even though Kim Kardashian West has had her fair share of friendships, she considers Larsa Pippen to be one of her closest friends.
There is no official story on how Kardashian and Pippen initially met, but the two were seen together for the first time in 2012.
They began hanging out more often when Kim and Kourtney were filming Kourtney & Kim Take Miami.
Kim Kardashian West has shared how much she cherishes Larsa Pippen's friendship and even credits Pippen for her helpful parenting advice.
Kardashian has said Pippen is the most "positive person" and considers Larsa her "best friend."
Kardashian West and Pippen's friendship has grown stronger over the years. They are constantly seen going on vacations together, wearing matching outfits, and just enjoying each other's company.
Not only is Larsa Pippen best friends with Kim Kardashian West, she also happens to be close with Kourtney Kardashian.
Pippen has also appeared on a few episodes of Keeping Up With The Kardashians.
Larsa is also a reality television star
Kim Kardashian West isn't the only one who's a reality star.
Back in 2011, Larsa Pippen got to experience being followed around by camera after she joined the cast of Real Housewives of Miami.
Fans were able to get an inside look into Pippen's life with her then husband, retired NBA player Scottie Pippen, and their four children.
Pippen was only seen in one season of the show before moving on to bigger and better things.
However, fans will never be able to forget the "snarky Assyrian Lebanese beauty," who spends her time "turning her three little boys into star athletes, shopping for her one-year-old princess, [and] firing nannies."
Since leaving the show, Larsa Pippen has divorced Scottie Pippen after 20-years of marriage and is currently busy raising her children.
She has proven her loyalty to the Kardashians
Following the Jordyn Woods and Tristan Thompson cheating scandal, Larsa Pippen has shown her loyalty to the Kardashian family.
When news of Jordyn Woods hooking up with Tristan Thompson came to light, it was revealed that Larsa Pippen was one of the first people to find out.
After Hollywood Unlocked confirmed the specualtion, Larsa Pippen was the first one who was called and she broke the news to the Kardashian family.
Before Jordyn Woods did her Red Table Talk interview, Larsa Pippen shaded the 21-year-old model by commenting on Hollywood Unlock's Instagram post.
Pippen wrote, "Can't wait to see which version of her story she tells. Hope it's the same she told @khloekardashian when she checked her."
Larsa Pippen has always stood by the Kardashian sisters over the years and this time was no different.