Who Is Kourtney Kardashian's Favorite Sister?
Kourtney Kardashian has a lot going on right now. With her recent launch of Poosh products from her new lifestyle and beauty line, she's juggling a business along with her children and her reality show Keeping up with the Kardashians.
Now, on top of all that, she has to deal with her sister Kim's answers to 5 Second Rule, on the Ellen DeGeneres show. The one where she had to choose her favorite three sisters, and she didn't say Kourtney's name. Some people think this was her way of throwing shade at Kourtney.
That got us thinking. With such a huge and close-knit family, do they have favorites? If Kourtney is not one of Kim's favorite sisters, then who is Kourtney's fave?
Does Kim Kardashian like Kourtney Kardashian?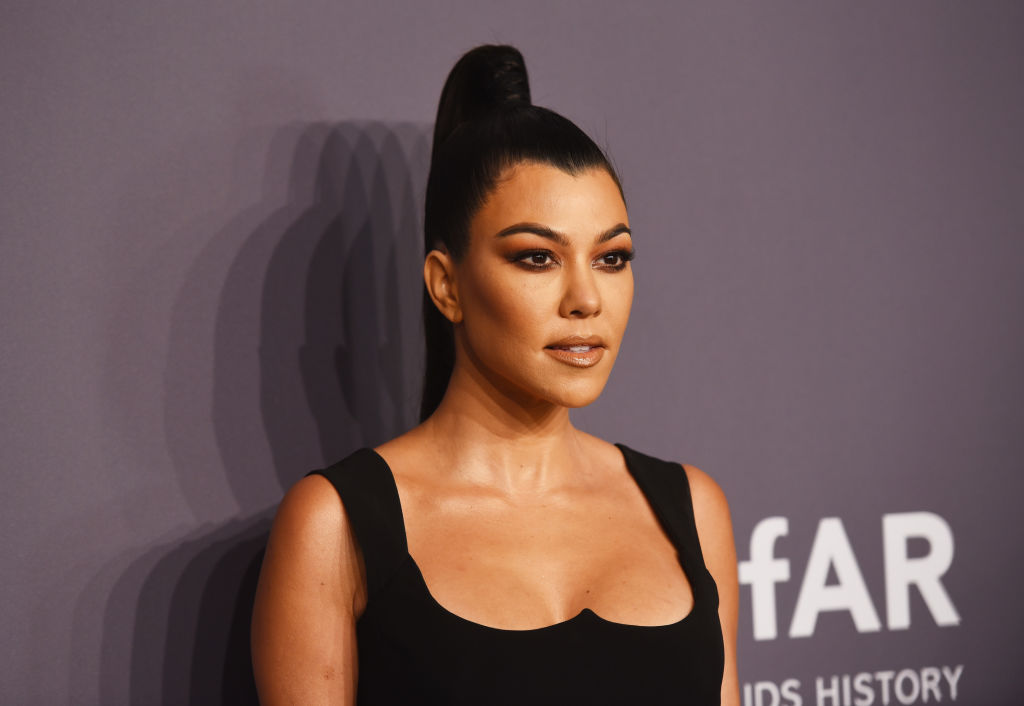 During the 5 Second Rule game with Ellen, Kim quickly answered Khloe, Kendall, and Kylie, when asked who her three favorite sisters were. What happened to Kourtney?
You might wonder why she wasn't included as a favorite sister since she is the oldest of the five women. On the surface, she might be the one that has the most in common with Kim, as they both have three children — although Kim is waiting on her fourth to be delivered by surrogacy. Still, as the two oldest, you might think they would get along the best.
It turns out though that they aren't as close as some of the other sisters. When asked Kim said that they are close, but they have different parenting styles. Kim also said that her "favorite sister" changes depending on what she wants. So, maybe when she needs something from her big sister, Kourtney will get the honor.
Who is Kylie Jenner's favorite sister?
You might think with a family this big and this famous, that the other sisters might not want to get involved with Kim's slip of the tongue. Then again the Kardashians aren't known for staying out of each other's lives or drama.
According to Hollywood Life, Kylie Jenner has a lot to say on the subject. At least right now, she seems to have more in common or has a stronger vibe with big sis Kim.
"I'm gonna say Kim [is my favorite sister]. I feel like I go to different sisters for different problems, and right now me and Kim have just been relating a lot and talking,"
It kind of makes sense; besides the age difference, they have a lot of similarities. They're in relationships with rappers, they both have cosmetics lines, and they have the same style. Maybe Kourtney is the odd woman out in this family full of besties.
Who is Kourtney Kardashian's favorite sister?
Although we can't say for sure who is Kourtney Kardashian's favorite sister, we can deduce the answer. If we summon our inner Sherlock Holmes, we come up with Khloe Kardashian. Here's why.
First, both Kourtney and Khloe have had a lot of heartache with the men in their lives. Second, they both seem to have had their share of family drama. They know what it is like to be in Kim's shadow. No matter how popular they become, Kim will always one-up them.
We also noticed that Khloe and Kourtney have a lot of love for each other on social media. Like when Kourtney had her whole family for Thanksgiving but still she was missing her little sister Khloe.
The truth is that in a family this big, there is bound to be fighting and favorites that change as often as the seasons. The Kardashian's are no different other than the fact that they are constantly being watched, and have a gazillion followers. Of course, we want to know who gets along the best.