Who is Kris Jenner's Mother, Mary Jo?
Fans of Keeping Up with the Kardashians recognize Kris Jenner's mother, Mary Jo, from her appearances on episodes of the family's reality show. She's also been featured on her daughter and grandchildren's social media accounts plenty of times. But how much do we really know about the woman they call MJ?
Here are a few things you may not have known about her including how many times she's been married, what she really thinks of her grandkids' sexy selfies, and which granddaughter has a tattoo of her name.
Kris' father wasn't her first husband
MJ was born on July 26, 1934, in Arkansas. She married Kris' father,
Robert True Houghton, before divorcing when Kris was 7. The pair also had another daughter, Karen, together.
Houghton wasn't MJ's first husband though. She revealed on Kim's website that she tied the knot with someone else before meeting her grandfather.
"I was married for two months at 18. Right out of high school I was given an engagement ring," MJ said. "Guy I had been going with for four years. And then I just thought 'this really isn't that much fun' so I got out of it. Once you got married you realized 'Oh, what did I do?' You know? And you try to stay in there for a month or so."
After splitting from her first and second husband, Mary Jo married businessman Harry Shannon who she was with for 40 years until he died in a car accident in 2003.
Which grandchild has MJ's name tattooed on them?
Each of MJ's grandkids have paid tribute to her via social media from time to time but Kylie decided to make her tribute to her grandmother a permanent display on her body.
In 2016, the youngest KarJenner sister shared a photo of a tattoo she got of her grandmom's first name on her arm. The tat is in her late grandfather's handwriting and was done in red ink. Kylie also named a Lip Kit after MJ.
She hasn't had any plastic surgery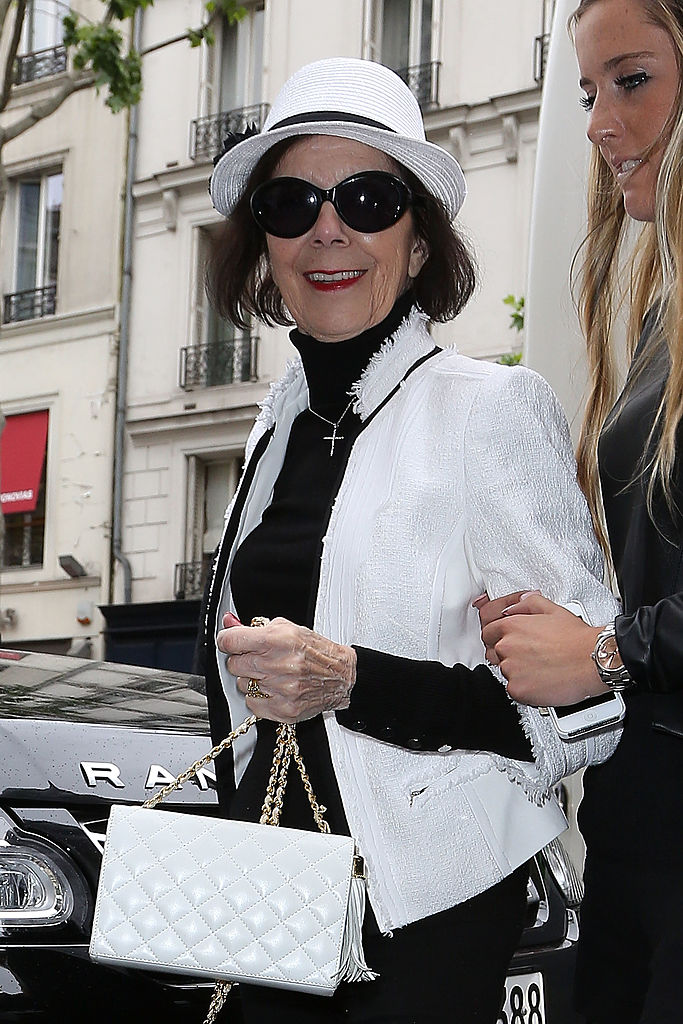 It's no secret that the ladies in the KarJenner family have had work done, but the same can't be said for their grandmother.
MJ confirmed during a contour session wihth Kim that she hasn't had anything done on her face meaning no botox, no fillers, and no laser treatments.
What she thinks of her granddaughters' sexy images
One of the things the ladies in the family are known for is flaunting their assets in photos. So how does their grandmother feel about their sexy selfies being posted online?
"I think you like to be nude, all you guys. And half the people on the internet. I think it's a thing now … I don't got it, so I don't flaunt it," MJ told Kim, before adding that she wasn't always covered up in her younger days either. "I wore a bikini when I was younger. Even at home, I'd be dusting with an apron on and I'd have a bikini."
Read more: What Does Kris Jenner's Boyfriend Corey Gamble Do For Work?
Check out The Cheat Sheet on Facebook