Who Is Lana Condor's Boyfriend, Anthony De La Torre?
Though he character's faced with a love triangle in 'To All The Boys I'e Loved Before," Condor doesn't have that same issue as she's been happily dating her boyfriend, Anthony De La Torre since 2015.
In the To All The Boys I've Loved Before film series, Lana Condor's character, Lara Jean, has trouble navigating through a newfound love and a rekindled relationship with two guys she has deep feelings for.
But in real life, the actress doesn't have these same issues as she's been happily dating the same guy since 2015. So, who exactly is Condor's longtime beau? Here's everything you need to know about Anthony De La Torre and his budding romance with the actress.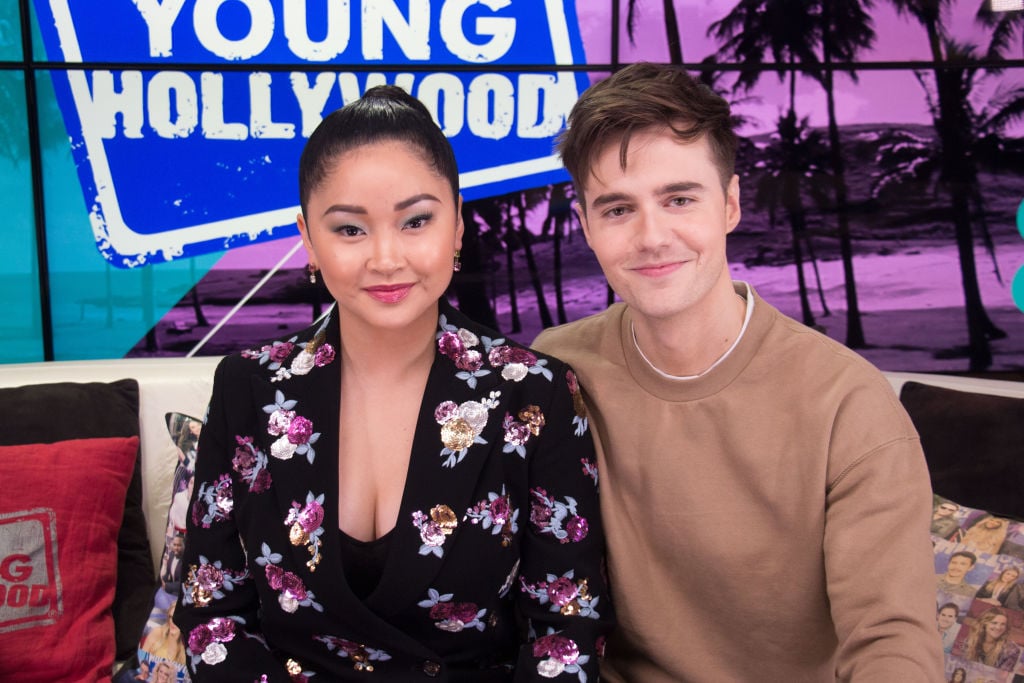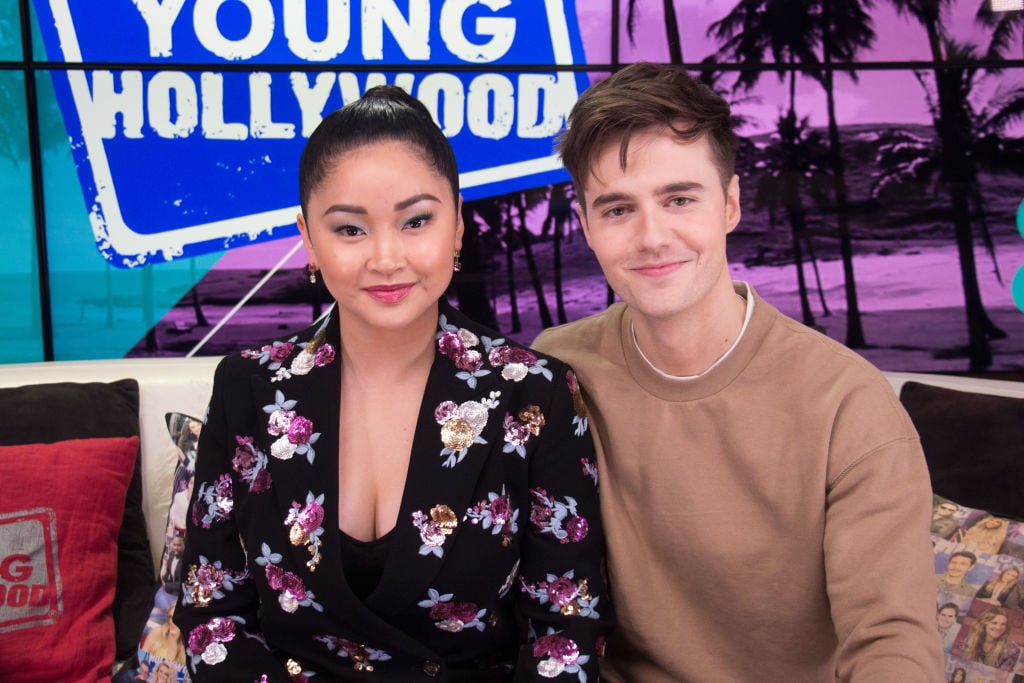 De La Torre is an actor/musician
Though he hasn't been acting for very long, De La Torre has taken on a handful of roles in films and television shows throughout his career.
His acting credits include voicing a character on Go, Diego, Go!, having a recurring role on Nickelodeon's 100 Things to Do Before High School, as well as the Starz show Vida, and portraying Jan Axel Blomberg / Hellhammer in the 2018 thriller Lords of Chaos.
But the role he may be the most known for is playing the young Jack Sparrow in the 2017 blockbuster Pirates of the Caribbean: Dead Men Tell No Tales.
In addition to being an up-and-coming actor, De La Torre is also a talented singer/songwriter, who's even written a song about Condor.
The pair met at a Hollywood event in 2015
Condor previously revealed that she first met De La Torre at an Emmy nominees event back in 2015.
As the actress explained to Cosmopolitan, the actor approached her during the event and recited a cheesy pick-up line, which actually worked out in his favor. "Hi, I'm Anthony. I thought I would make a friend."
It wasn't long after their first encounter that Condor and De La Torre became an official couple and have stayed by each other's sides ever since.
"There's no other person in this world I want to spend every day doing nothing with…and you best believe I'm gonna hold on to him real tight," she explained to the outlet.
He writes her loves letters
Though they're both hard-working actors, Condor previously revealed to Cosmo that De La Torre often communicates how much he loves her by making simple yet super sweet gestures that make her feel special.
"He writes me love letters all the time," she told the outlet. "He's the freaking best. He'll leave me little messages taped to my bathroom mirror on days I have to wake up early for work. He once picked up my favorite take-out food after work and served it up properly on our kitchen table, with little sticky notes attached to each plate saying how proud of me he is."
To All The Boys I've Loved Before affected their relationship
When To All the Boys I've Loved Before was released in 2018, dating rumors surrounding Condor and her co-star Noah Centineo began to circulate due to their undeniable chemistry on and off-screen.
Though they played into the rumors a bit by making it seem like they were dating in real life, the actress revealed that there was nothing more than a friendship between herself and Centineo.
"Noah and I definitely encouraged the speculation," she told Cosmopolitan. "But it's because we believe in the story and the characters, and we genuinely love each other. You can truly love someone in a very platonic way."
Because she had such a close bond with the actor, fans began attacking De La Torre on social media, claiming that he wasn't worthy of Condor and that he should let her go so she could start dating Centineo.
Those remarks deeply affected Condor and De La Torre relationship's and even pushed the actor to disable his comments on Instagram.
"It was so hurtful for both of us," the actress explained. "This is supposed to be a good thing. Why are you ­coming for someone who has no part of this story? If you say you support me, why would you hurt someone I love?"
Even since then, Condor and De La Torre have been handling the pressures of social media in stride. The actor's even poked fun at those Lana and Noah romance rumors by sharing a photo of himself and Centineo, followed by a snapshot of Condor and TATBILB co-star Madelaine Arthur with the caption, "PK and LJ are even cuter in person."
So as you can see, De La Torre and Condor's relationship has had its ups and downs, just like all other young romances. But the good thing about this couple is that they use obstacles to their advantage, which goes to show why their relationship is as strong as it is.